Hot Comics #67:
Adventure Comics #247,
1st Legion of Superheroes
UP 6 PLACES FROM LAST YEAR!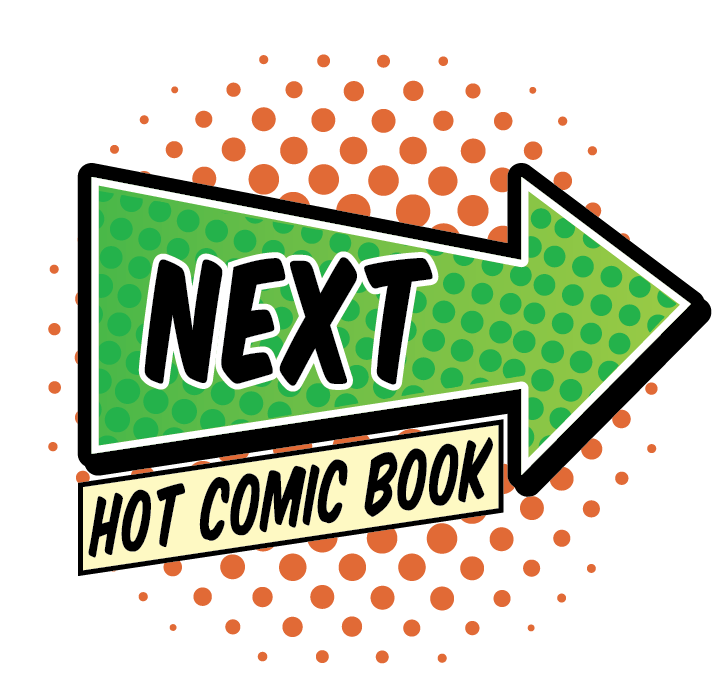 Why Adventure Comics #247 is a Hot Comic
2017 MARKET UPDATE:
A new record has been set for CGC 8.5 of this book since we last updated the Hot 100. There are not many hot issues in the run of Adventure Comics, but this is one of them!
Observers of the DC Universe are waiting with bated breath to see what the next big movie announcement will be, and LSH is one of those mooted as a possible star. Keep an eye on this book and buy the highest grade you can afford.
CGC 8.5: $19,100

CGC 7.0 $7,150

CGC 6.5 $6,100

CGC 5.0 $2,400

CGC 4.5 $1,850

CGC 4.0 $1,600

CGC 2.5 $1,000
Suddenly, a bunch of long under-valued Silver Age DC key issues are getting hot. Mainly due to all the movie releases and speculation about crossovers and potential sequels.
Adventure #247 joins the likes of Action Comics #252, a bunch of the more important Showcase books, and Brave and the Bold #28 on the Hot 100 list.
For years, Marvel keys have been stronger priced than their DC equivalents, so we see much more upside in these than their Marvel counterparts.
What to Invest In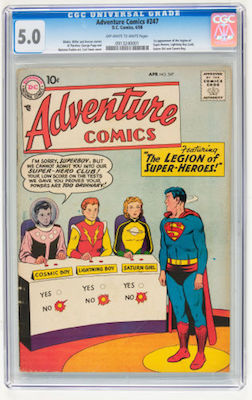 Adventure Comics #247 is a tough book. Don't drop below CGC 5.0, which starts at $2K. Click to buy
Have this book? Click to appraise its value NOW!
Related Pages on Sell My Comic Books
Legion of Superheroes Comic Book Price Guide
Justice League of America Comic Book Values
JSA Justice Society of America Comics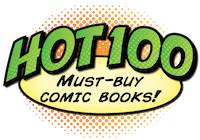 Click to return to the Hot 100 Investment Comic Books menu
Go from Adventure Comics #247 to the 100 Hot Comics menu
Want to sell, appraise or buy comics online? Start here!