Sell Comic Books: The Blog
This blog about sell comic books is a site blog.
It updates automatically when we build our site.
Subscribe using the RSS buttons located on the left of every page. Your RSS reader will automatically inform you of new pages and articles!
Jan 15, 2019
Exciting Comics Price Guide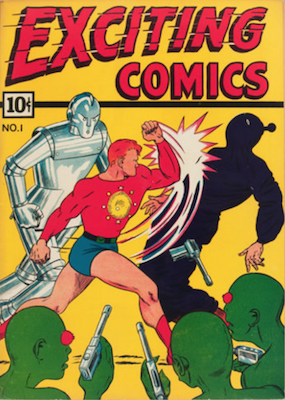 The Golden Age series which launched the career of the Black Terror. Find out the record sales and minimum values for Exciting Comics -- and have your comic books valued FREE by Sell My Comic Books!