100 Hot Comics #6: Amazing Spider-Man 101, 1st Morbius the Living Vampire
UP 7 PLACES FROM LAST YEAR
NOTE: We use eBay to provide references to live prices of comic books. Clicking a text link or image marked 'Check live prices' will take you to eBay.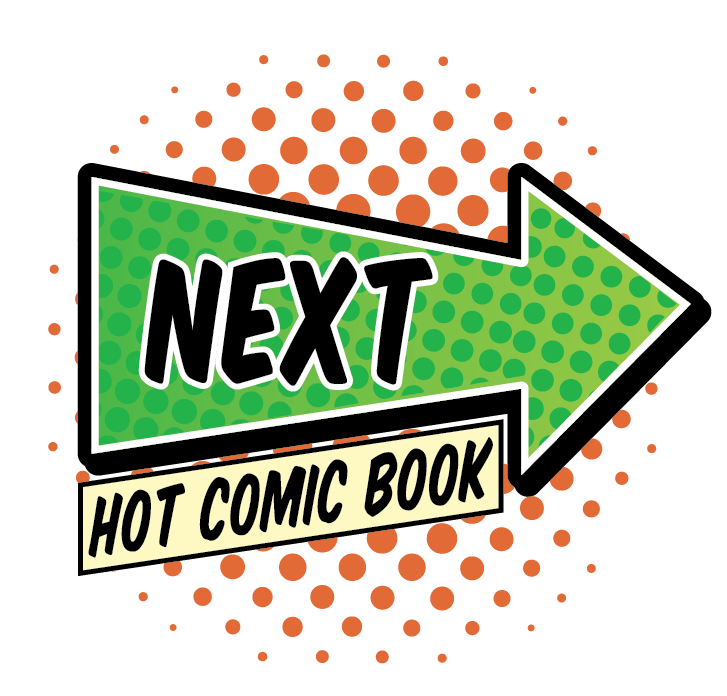 Why Amazing Spider-Man 101 is a Hot Comic
2021 MARKET REPORT: NEW RECORDS FOR THE LIVING VAMPIRE!
Only some stellar sales results for the books above this one keep Morbius from being top of the heap this year, with some incredible prices realized.
My recommended grade appreciated by over 20 percent AGAIN this year.
9.8 $11,950
9.6 $5,000
9.4 $3,000
9.2 $2,000
9.0 $1,500
8.5 $1,050
8.0 $1,150(!)

7.0 $700




6.0 $500




4.0 $300




2.0 $200
IF YOU BOUGHT MY RECOMMENDED GRADE LAST YEAR:
Here's the bottom line.
CGC 9.4 2020 $2,430
LAST SALE $3,000
PERCENT CHANGE +23%
2020 MARKET UPDATE: MORBIUS MOVIE IS CONFIRMED!
No smoke without fire, as far as comic book speculation is concerned? Certainly true of this book, as Sony has released a trailer for the upcoming Morbius movie!
While it's not technically part of the Marvel Cinematic Universe, nonetheless prices of this hot comic book have caught fire once again. Congrats if you jumped on the bandwagon last year, but it is not too late to cash in.
We predict more upside on this book.

2019 MARKET UPDATE: FANGS FOR THE INCREASE
Maybe it's as simple as ASM #101 was seen as an under-valued key issue sandwiched between ASM #50 (1st Kingpin) and #121 (death of Gwen Stacy).
There is still no concrete evidence of a movie for this character. That hasn't stopped solid gains in the past 12 months.
It's hard to go wrong with most Spidey keys, honestly, though others did much better for you this year than #101.
Recent sales:
CGC 9.6 $4,000

CGC 9.4 $2,515
CGC 9.2 $1,655
CGC 9.0 $1,026
CGC 8.5 $1,023 (!)
CGC 7.0 $645
CGC 4.5 $350
2018 MARKET UPDATE: WHERE IS THE MORBIUS MOVIE?
The excitement about this book won't go away. It seems genuinely scarce in CGC 9.8, and the highest grade seldom comes to market.
Still, it is setting records, and brisk turnover ensures its spot on the 100 Hot Comics list. Spidey fans are never going to tire of first appearance issues.
Prices of CGC 9.6, 9.4, 9.2 and 9.0 have appreciated rapidly since this time last year. You did well if you bought a year ago.
Recent sales:
CGC 9.8 $9,000
CGC 9.6 $3,000
CGC 9.4 $2,000
CGC 9.2 $1,000
CGC 9.0 $670
CGC 8.5 $600
CGC 7.0 $300
CGC 4.5 $130
2017 MARKET UPDATE:
There is no confirmed sighting of the Living Vampire in the Marvel Cinematic Universe, but he just isn't going away. No smoke without fire?
This book NEVER comes into the office in nice shape. It's always between VG and FN. When they do show up, there is excitement in the market. Note that no copies of CGC 9.8 have sold since 2014.
CGC 9.6: $1,850
CGC 9.4 $1,050
CGC 9.2 $750
CGC 9.0 $430
CGC 8.5 $450
CGC 7.0 $225
CGC 4.5 $100
Vampires are hot in general. In fact, zombies, vampires, all things undead. Couple that with the usual rumors about Marvel's deal to bring Amazing Spider-Man back into its Cinematic Universe, and the probably new reboot, and the possibilities are endless.
Speculation about Morbius is rife. He's a pretty cool character, and unlike most of the other super-villains in the Spider-Man comic books.
This book is quite tough to find in really high grade. Most of the copies we're offered in collections have been well read. The dark cover doesn't take kindly to handling.
Definitely worth a gamble, especially as Amazing Spider-Man is the world's most collected comic book.
Other issues on the Hot 100 include: Amazing Spider-Man #14, ASM #50 and ASM #129.
What to Invest In
Amazing Spider-Man #101 is the first Morbius appearance. 9.8s and 9.6s are really expensive, but a crisp CGC 9.4 is a great investment. Click to buy
Have this book? Click to appraise its value NOW!

Go from Amazing Spider-Man 101 to the 100 Hot Comics menu