Hot Comics: Avengers 196, 1st Taskmaster
DROPPED OUT OF LIST IN 2022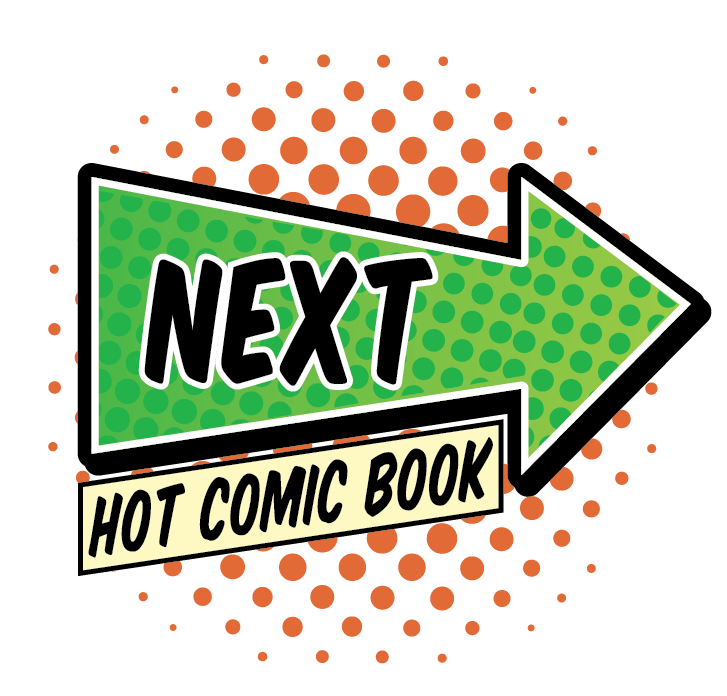 CLICK TO SEE THE NEXT HOT COMIC BOOK!
Why Avengers 196 is Hot
2021 MARKET UPDATE: ALL MOVIES ARE ON HOLD, BUT PRICES STILL FIRM
While we are STILL waiting for the Black Widow movie, speculation on this book continues to see top grades increasing this year.
Recent sales:
CGC 9.8 $1,327

CGC 9.6 $456
CGC 9.4 $250
CGC 9.2 $250
CGC 9.0 $206
IF YOU BOUGHT MY RECOMMENDED GRADE LAST YEAR:
Here's the bottom line.
CGC 9.8 2020 $1,042
LAST SALE $1,327
PERCENT CHANGE +27%
2020 MARKET UPDATE: TASKMASTER IS COMING TO A MOVIE AT LAST!
Oh ye of little faith! Taskmaster is the antagonist in the upcoming Black Widow movie.

Recent sales:
CGC 9.8 $898

CGC 9.6 $325
CGC 9.4 $215
CGC 9.2 $155
2018 MARKET UPDATE: NO SIGN OF TASKMASTER IN THE MARVEL CU
Another year has passed without any news of Taskmaster appearing in the Marvel Cinematic Universe.
Until there is concrete news, this 1980 book will continue to be a speculative purchase, which is why it's so low in the 100 Hot Comics list.
Recent sales:
CGC 9.8 $650

CGC 9.6 $260
CGC 9.4 $130
CGC 9.2 $110
2017 MARKET UPDATE:
You can sum this book up like this: go high grade, or go home.
Practically every grade below CGC 9.6 is stone cold. Meanwhile, 96 is holding its own, and 9.8 is still on the rise.
CGC 9.8 $660

CGC 9.6 $215
The rapid rise in value of this book can be attributed to strong movie rumors.
\While Taskmaster originally fought the Avengers (his first true appearance, in cameo, was in Avengers #195), he now appears in the Marvel Universe either as an ally or enemy of Deadpool.
With the Deadpool movie in theaters, and a sequel confirmed to star Cable, the value of New Mutants #98 is assured, and lesser characters, heroes and villains who might appear in that movie are being speculated on.
Taskmaster is one of the most likely to feature.
What to Invest In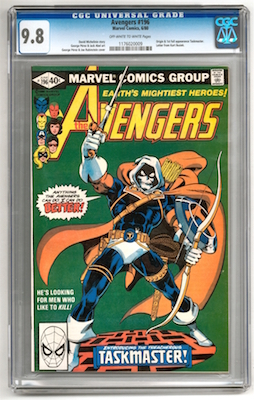 For a relatively common modern book (published in 1980) like Avengers #196, stick to CGC graded 9.8 or 9.6 copies with white pages. Click to find your copy now from eBay
Have this book? Click to appraise its value NOW!

Related Pages on Sell My Comic Books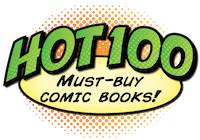 Click to return to the Hot 100 Investment Comic Books menu