Hot Comics #12: Silver Surfer 4
Classic Battle With Thor
DOWN 1 PLACE FROM LAST YEAR
NOTE: We use eBay to provide references to live prices of comic books. Clicking a text link or image marked 'Check live prices' will take you to eBay.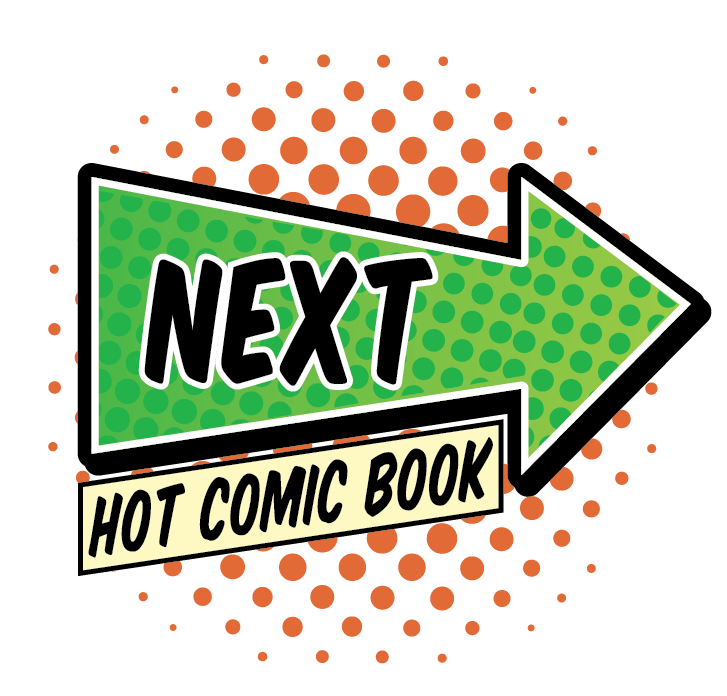 CLICK TO SEE THE NEXT HOT COMIC BOOK!
Why Silver Surfer 4 is a Hot Comic
Silver Surfer 4 is just one of the books benefiting from the 'homecoming' to Marvel Studios of the Fantastic Four.
Pretty much every comic with the Silver Surfer on it is currently red-hot, mostly thanks to speculation that the Herald of Galactus is going to feature heavily in upcoming Marvel movies when Sony gives up the rights (or negotiates a combination deal like they did with Spider-Man).
And surely Marvel Studios will do a decent job of it this time around, after a bunch of awful FF movies in the past.
A short list of the hottest Silver Surfer comic book issues would look like:
Fanastic Four #49
Fanastic Four #50
Fanastic Four #72
And then this book. Just a glance at the front cover tells you all you need to know about the universal appeal of SS#4.
Not only is Thor vs Silver Surfer one of the coolest concepts for a super-battle, but this is an all-time classic cover rendition by John Buscema. In a hobby increasingly dominated by cover collectors, this is a no-brainer.

There has never been a shortage of demand for this comic book, but prices have suddenly spiked, and so it makes its way onto the Hot 100.
What to Invest In
2021 MARKET UPDATE: PANDEMIC HAS DELAYED THE PUMP AND DUMP MOVIE EFFECT
Silver Surfer 4 is still rising in price in almost every grade.
While high-grade examples were once the most in-demand, now even low-to-mid grades have seen the coronavirus effect on comic books kick in.
The MCU has had to delay releases of the new movies, and development of future ones, so people's money is staying in the books for longer.
Recent sales:
9.6 $8,020



9.4 $5,200
9.2 $3,400
9.0 $2,205
8.5 $1,800(!)
8.0 $1,575
7.5 $1,195
7.0 $1,055
6.5 $650
6.0 $700(!)
5.5 $560(!)
5.0 $550
4.5 $550
4.0 $550
3.5 $345
IF YOU BOUGHT MY RECOMMENDED GRADE LAST YEAR:
Here's the bottom line.
CGC 8.0 2019 $1,189
LAST SALE $1,575
PERCENT CHANGE +37%
2020 MARKET UPDATE: HOTTER AND HOTTER AS FF MOVIES APPROACH
Silver Surfer 4 has continued its upward momentum this year, as the Disney juggernaut shows no sign of slowing down its release schedule.
This book has jumped more than 50 places up the list. Can this continue? It's currently hotter than Silver Surfer 1!
The lower to mid-grades have stagnated. There are simply too many of them around. Don't let your standards slip.
Here are recent sales:
9.8 $16,800
9.6 $5,100
9.4 $2,900
9.2 $1,935
9.0 $1,325
8.5 $1,425(!)
8.0 $1,090
7.5 $760
7.0 $600
6.5 $525
6.0 $450
5.5 $499(!)
5.0 $385
4.5 $260
4.0 $224
3.5 $274(!!)
2019 MARKET REPORT
Here are some recent sales to whet your appetite:
CGC 4.5 $300
CGC 5.5 $375
CGC 7.0 $550
CGC 8.0 $885
CGC 9.0 $1,200
CGC 9.2 $1,935
CGC 9.4 $2,450
CGC 9.6 $4,650
My gut tells me that higher-grade copies of this book are where to invest. The average SS#4 that comes into the office is about VG, often with splits on the spine.
The Marvel 'squarebound' books (annual-size) like this one were manufactured with the pages stapled together, and the cover glued on to the outside slab of pages.
They seem particularly tough in high grade. CGC seems to treat them quite harshly.
I would look for a VF copy for under $900.
Try to find a copy of Silver Surfer #4 with white pages in at least 8.0. Click to find a copy

Have this book? Click to appraise its value NOW!
Go from Silver Surfer 4 to the 100 Hot Comics menu
Sell My Comic Books is the inventor and home of the 100 Hot Comics list!