Hot Comics #85: Hawkman 4, 1st Zatanna
DOWN 59 PLACES FROM LAST YEAR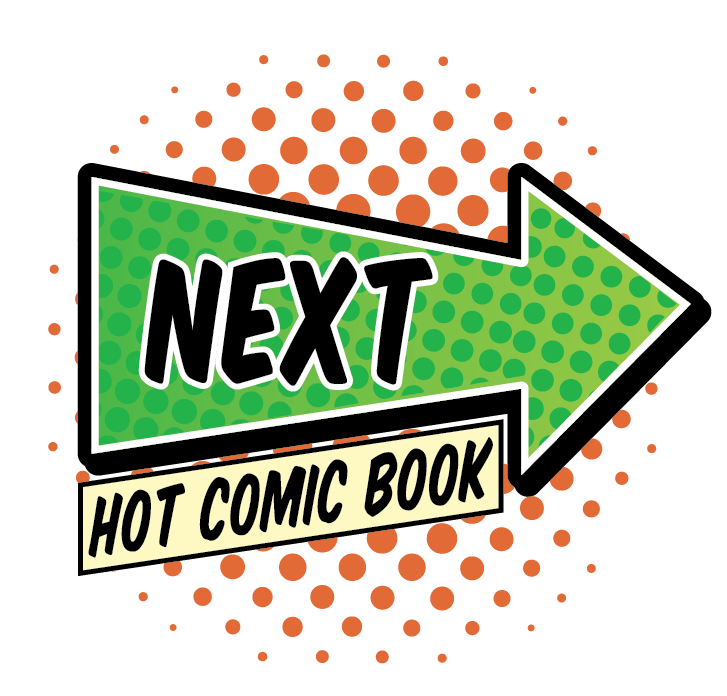 CLICK TO SEE THE NEXT HOT COMIC BOOK!
Why Hawkman 4 is a Hot Comic
2021 MARKET REPORT: HIGH GRADE FLIES LIKE A HAWK
The higher the grade, the better this book did this year, but there wasn't a lot of volume above FN.
Our 8.0 grade returned 12 percent.
Recent sales:
9.2 $3,900



9.0 $2,500
8.5 $1,605
8.0 $1,251
7.5 $1,200
7.0 $720
6.5 $670
6.0 $625
5.5 $600
5.0 $585
4.5 $510
4.0 $505
3.5 $335
3.0 $450
2.5 $180
2.0 $210
IF YOU BOUGHT MY RECOMMENDED GRADE LAST YEAR:
Here's the bottom line.
CGC 8.0 2019 $1,108
LAST SALE $1,251
PERCENT CHANGE +12%
2020 MARKET REPORT: UNCERTAIN FUTURE, BUT STILL HOT
Depending on which grade you bought -- IF you did -- you are looking good this year, or wondering what all the fuss is about with this Hawkman 4 thing?
A new record was set in CGC 9.6, which will look like a bargain for sure in the years to come, but my pick of CGC 8.0 went sideways.
We declared this a tie with Amazing Spider-Man annual #1 for 26th hottest!
Given the glacial pace with which DC puts out movies, it could be years before the value of Hawkman 4 is impacted by a movie, if at all.
For now, it's a hold and see.
Recent sales:
9.6 $10,000

9.4 $5,100
9.2 $3,175
9.0 $2,825
8.5 $1,250
7.5 $809

7.0 $900(!)
6.5 $700
6.0 $658
5.5 $400
5.0 $355
4.5 $397(!)
4.0 $306
3.5 $270
3.0 $350(!!!)
2.5 $216
2019 MARKET REPORT: NEW ENTRY ON THE HOT 100!
Zatanna is an illusionist and magician, with super-powers similar to stage magic acts. She is the daughter of Zatara (who first appeared in an old rag called Action Comics #1, you might have heard of it).
At various times she has been a hero and a villain (much as Catwoman has been used by DC in Batman titles).
Quite why this book has heated up is a bit of a mystery. It seems to be mainly speculation, much as books like Strange Adventures #205 (1st Deadman) is affected by persistent rumor mongering.
While the Marvel Cinematic Universe leaks like a sieve and is pushing out product rapidly, the DC Cinematic Universe manages to play its cards closer to its chest.
On top of which, there are way less DC Comics movies, though the Aquaman movie seems to have been successful. So it's natural that old rumors about other movies starring B-list DC comics characters should resurface.
A Hawkman movie would be interesting. There are so many well-known superheroes
What to Invest In
Hot Comics #43: Hawkman 4, 1st Zatanna. We recommend a CGC 8.0. Click to order a copy

It's a tough book to price at this grade, due to low volume in VF or higher, but my recommended buy is a CGC 8.0.
Patience will be required. They simply don't show up often enough for you to have overwhelming choice of this book from 1964.
DC comics are notoriously tough to find in higher grade, and prices of nicer books return better over time than the average -- this book usually turns up in VG-ish condition.
You won't be saving tons of money by going down to a FN grade. And the impatient buy it now hunters (like the person who bought a 6.5 for $925) throw the price off a bit.
Let's take a look at some recent sales.
CGC 3.0 $211

CGC 3.5 $300

CGC 4.0 $204 (!)

CGC 4.5 $365

CGC 5.0 $384

CGC 5.5 $426

CGC 6.5 $925 (!!)

CGC 7.0 $621

CGC 7.5 $800

CGC 8.0 $1,000

CGC 8.5 $1,345

CGC 9.0 $2,900

CGC 9.6 $8,000
Have this book? Click to appraise its value NOW!
Related Pages on Sell My Comic Books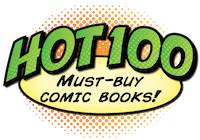 Click to return to the Hot 100 Investment Comic Books menu
Go from Hawkman 4 to the 100 Hot Comics menu
Sell My Comic Books is the inventor and home of the 100 Hot Comics list!