Hot Comics #64:
Uncanny X-Men #94, 1st New Team
NEW ENTRY FOR 100 HOT COMICS 2017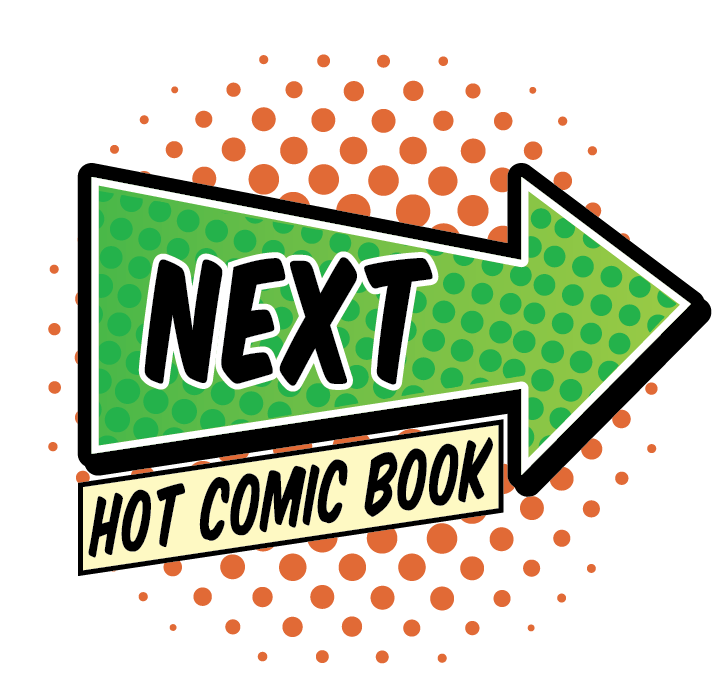 Why (Uncanny) X Men 94 is a Hot Comic
2017 MARKET UPDATE: NEW TO THE LIST!
At the top end of the market, Uncanny X-Men #94 has broken out of the holding pattern past the $10,000 mark. You'd have made 50 percent if you bought one two years ago!
Of course, we're all richer in hindsight. As the prices below show, there is plenty of support for this book from people who don't have five figures to drop on a comic book.
We recommend a CGC 9.0. Note that for another couple of hundred bucks, you can afford a 9.2.
CGC 9.8 $14,000

CGC 9.6 $3,550

CGC 9.4 $2,100

CGC 9.2 $1,000

CGC 9.0 $800

CGC 8.5 $590
CGC 8.0 $465
CGC 7.0 $370
CGC 6.0 $200
What to Invest In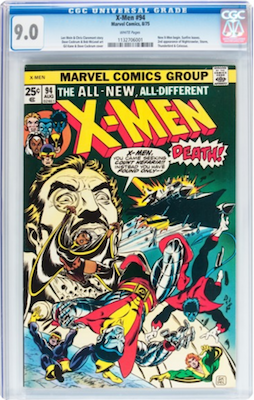 If you buy a CGC 9.0 of X-Men 94, it's about the sweet spot. There are too many mid-grade copies around to make them worth investing in. Click to find a copy now
Have this book? Click to appraise its value NOW!
Related Pages on Sell My Comic Books
Top 20 Bronze Age Comics by Value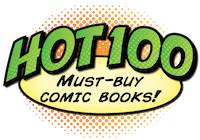 Click to return to the Hot 100 Investment Comic Books menu
Go from Uncanny X Men 94 to the 100 Hot Comics menu
Want to sell, appraise or buy comics online? Start here!