Adam Legend of the Blue Marvel 1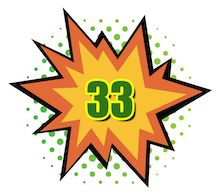 100 Hot Comics #33:
Adam Legend of the Blue Marvel 1
DOWN 27 PLACES FROM LAST YEAR!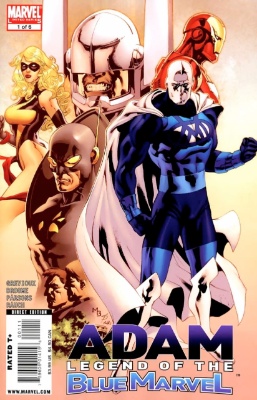 100 Hot Comics: Adam Legend of the Blue Marvel 1. Click to order a copy from Goldin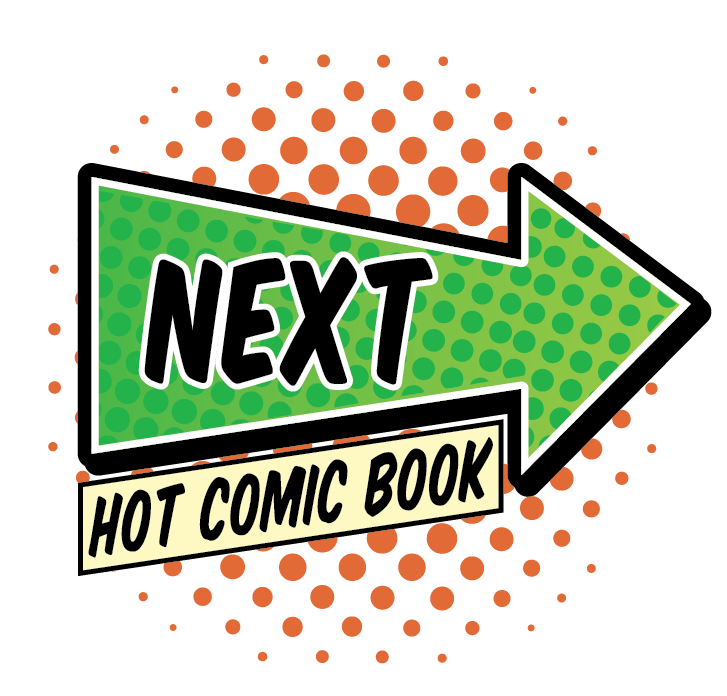 CLICK TO SEE THE NEXT HOT COMIC BOOK!
Why Adam Legend of the Blue Marvel 1 is a Hot Comic
2023 MARKET REPORT: PRICES OFF BY 20 TO 50 PERCENT
Modern comic books crashed hard in the correction, and Adam didn't dodge the bullet.
Hold, if you have one. Don't buy at the moment.
2022 MARKET REPORT: YOU'D HAVE QUADRUPLED YOUR MONEY IF YOU FOLLOWED LAST YEAR'S ADVICE
That's right. A 9.4 just sold for $800 vs the price last year of $245. Not too shabby.
My fear about the 9.8 grade seems justified, with the recent sale of $2,600 being a nice return but not nearly as good percentage-wise.
Will this book continue to gain ground? Hard to say, but it is the highest Modern era book on the 100 Hot Comics list.
Recent sales:
9.8 $2,600
9.6 $920
9.4 $800
9.2 $500
9.0 $450
2021 MARKET REPORT: NEW ENTRY AT #60 ON THE HOT LIST
Apart from a couple of appearances in video games, the Blue Marvel hasn't made a big splash outside of comic books.
But usually there is no smoke without fire, and this book is definitely smoking hot.
Somebody knows something big about this character. The price has doubled, and then doubled again, in the past couple of years.
The most recent sale of a CGC 9.8 is a new record of over $1,700.
What to Invest In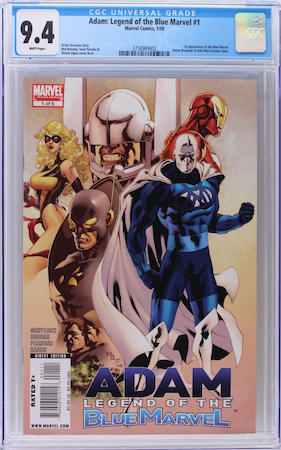 We recommend a CGC 9.4. If the book continues to double in value then you will still do well, and have less at risk. Click to buy a copy from Goldin
This is a CRAZY hot book right now, but that makes me a bit worried about top grade values.
You definitely should avoid CGC 9.8. The most recent sale of nearly $2K is nuts.
I'd even say skip 9.6 and look for a 9.4.
That seems to be where the growth potential is for this book, and the price of entry isn't as high, so you have less to lose, or you can buy more than one if you feel lucky.
9.8 $1,725
9.6 $500
9.4 $225
9.2 $220
9.0 $290(!)

8.0 $105
Considering how modern this book is (2009), it is surprisingly limited in supply.
Yes, there are more than 520 copies certified, but that is quite few compared to other keys of the era.
I'm a little uncertain about the future for prices of this book, so don't sink a ton of money into it.
Have this book? Click to appraise its value NOW!
Related Pages on Sell My Comic Books
Upcoming Marvel movies | Marvel TV Series
Top 100 most valuable variant comics
100 most expensive Modern comic books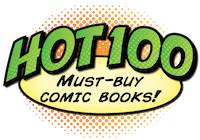 Click to return to the Hot 100 Investment Comic Books menu