Hot Comics #24:
Superboy #68, 1st Bizarro
DOWN 15 PLACES FROM LAST YEAR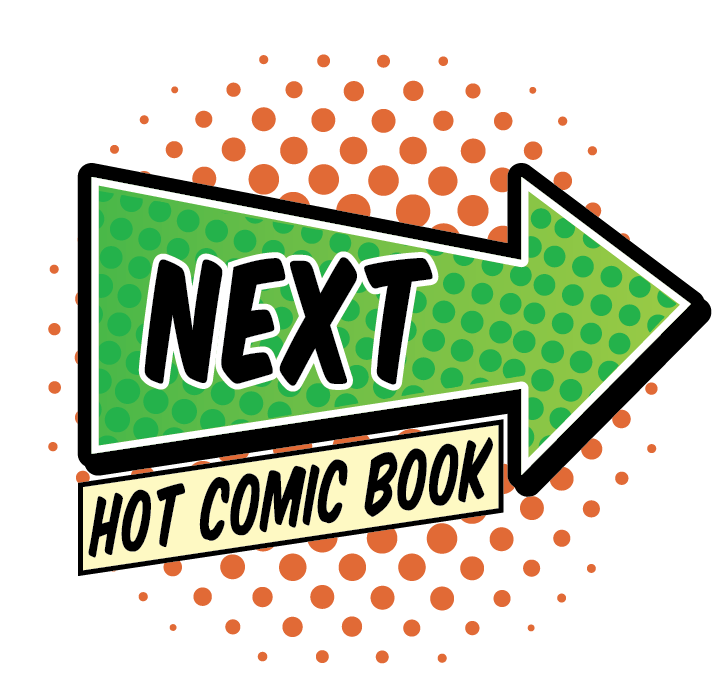 Why Superboy #68 is a Hot Comic
2018 MARKET UPDATE: BIZARRO CONTINUES TO SET NEW RECORDS!
We look like genius tipsters with this book. Lower grade copies are plentiful, and prices have accordingly softened as demand has been met or exceeded.
But in higher grades (which for this tough book starts at 5.0), returns have been excellent.
Our tip, a CGC 6.0, has appreciated 45 percent in a year. New records are being set at all grade levels, and it shows no signs of cooling off.
A movie announcement would make this book go mental.
Recent sales:
CGC 6.5 $2,700

CGC 6.0 $1,750
CGC 5.5 $1,300
CGC 5.0 $1,000
CGC 4.5 $980
CGC 3.5 $400
CGC 3.0 $380
CGC 2.5 $325
2017 MARKET UPDATE:
Interest in this RARE early Silver Age comic book is rife, with books in any condition quickly changing hands.
Bizarro is exactly the kind of character that DC Comics needs to utilize if they are ever to shake off their "doom and gloom" superhero movie outlook. And it's a really, really tough comic book. We've acquired just one in the past 18 months.
CGC 7.0: $3,000
CGC 6.5 $2,500
CGC 6.0 $1,200
CGC 5.5 $985
CGC 5.0 $995
CGC 4.5 $710
CGC 3.5 $500
CGC 3.0 $500
CGC 2.5 $445
Well, there had to be at least ONE Superboy comic book worth pining for! This is one of the many DC Comic superhero series (like Lois Lane and Jimmy Olsen) which most collectors could not care less about.
Bizarro has potential as a DC movie villain, being a reverse Superman, not to mention looking really strange and freaky enough to carry an antagonist role.
There is a shortage of available books in the market. Only 169 unrestored examples have been graded by CGC.
What to Invest In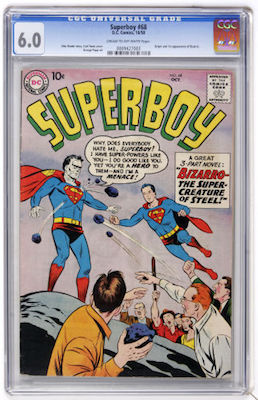 Superboy #68 is a tough book. I'd advise a CGC 6.5, but you may not be able to be so choosy. Prices in 5.0 to 6.5 are similar, but the jump to 7.0 is big. Click to buy
Have this book? Click to appraise its value NOW!

Related Pages on Sell My Comic Books
Most Valuable Superman Comic Books
Superboy and Other DC Comic Superheroes
Origin and First Appearance of Bizarro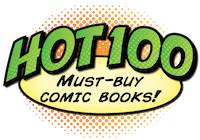 Click to return to the Hot 100 Investment Comic Books menu
Go from Superboy #68 to the 100 Hot Comics menu