Hot Comics #1:
Incredible Hulk #181, 1st Wolverine
UP ONE PLACE FROM LAST YEAR

IT'S THE HOTTEST BOOK OF THE YEAR!
NOTE: We use eBay to provide references to live prices of comic books. Clicking a text link or image marked 'Check live prices' will take you to eBay.

NOTE: We use eBay to provide references to live prices of comic books. Clicking a text link or image marked 'Check live prices' will take you to eBay.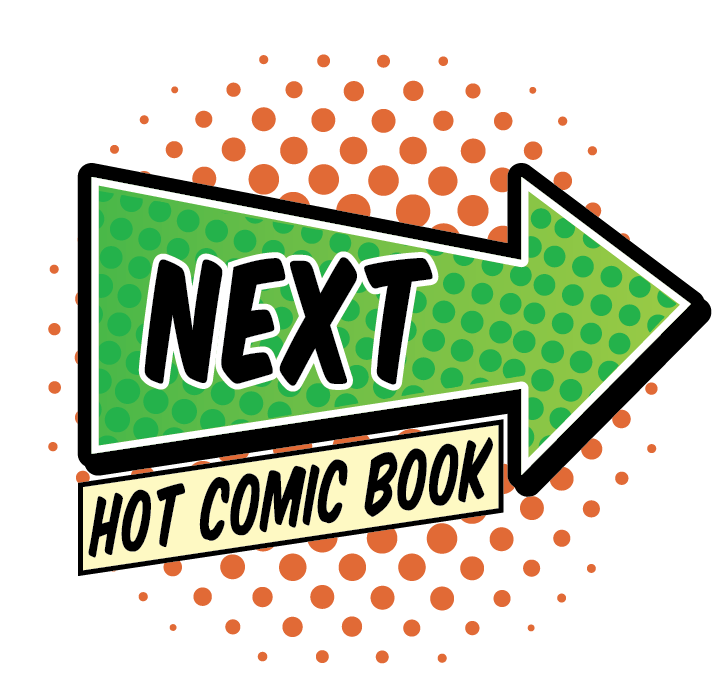 CLICK TO SEE THE FULL INDEX!
Why Incredible Hulk #181 is a Hot Comic
2019 MARKET UPDATE: BREAKOUT YEAR ACROSS THE BOARD
It was the year when Hulk #181 went completely mad. Just as sanity was beginning to be restored, Stan Lee died, and more people entered the comics market overnight.
We bought and sold this book in all grades from 0.5 through 9.4, all year long, with more copies coming out of the woodwork than ever.
IF YOU BOUGHT MY RECOMMENDED GRADE LAST YEAR:
Here's the bottom line.
CGC 9.0 2018 $4,845
LAST SALE $5901
PERCENT CHANGE +21%
Without question, the book was over-priced in early Fall. Books which would have struggled to reach $800 a year earlier were smashing through the $2K barrier.

Here are the low-grade results. It's gone insane.
0.5 incomplete $625
1.0 $950
1.5 $919
1.8 $1,300
2.0 $1,025
2.5 $1,200
3.0 $1,510
In the mid-grade range, book which were comfortably under $1K in 2017 are double the price now.
3.5 $1,625
4.0 $1,850
4.5 $2,095 (vs. 2017 average of $962!)
5.0 $2,126 (2017 $1,039!)
5.5 $2,165 (half grade not respected, see below)
6.0 $2,275
6.5 $2,740
7.0 $2,943
7.5 $3,300
This mania for a book in any grade led to price compression and weird results for half grades. Collectors don't seem to value the extra half a grade, and I think it might actually lead to confusion in some minds.
Now we enter the upper grades.
8.0 $3,900
8.5 $4,351 (2017 $2,526!)
9.0 $5,901
9.2 $6,802
9.4 $10,000 (2017 $5,125!!)
9.6 $11,399 (this seems cheap vs the 9.4 price)
9.8 $29,100
To put the 9.8 sale into context, you could buy an Incredible Hulk #1 6.0 for $2K less!
Prices have continued to rise. This is, bar none, the world's hottest comic book.
2018 MARKET UPDATE: HOT COMIC IN EVERY GRADE!
The big news this year is that high-grade copies of Hulk #181 have broken out of their holding patterns. Prices of CGC 9.8s were especially sticky up until the very end of 2016, before gradually moving up.
Now you will see that price resistance, previously established in the $13,000-$14,000 range, has moved up towards $20,000 for CGC 9.8 copies.
The rising tide is lifting all ships, especially in grades above 9.0.
9.2 $4,950

9.4 $5,250
9.6 $8,200
9.8 $19,000
At the bottom end of the market, where the really silly trades occur, we continue to see ridiculous decision-making on low-grade copies, as collectors want a copy, ANY copy, of the first appearance of Wolverine:
CGC 0.5 INCOMPLETE $550 (!!)
CGC 1.0 $450

CGC 1.5 $525
CGC 1.8 $715
CGC 2.0 $770
CGC 2.5 $725 (!!)
CGC 3.0 $915
2017 MARKET UPDATE:
Prices of this book are hotter than hot, and there is so much turnover in this market that we had to move it up the 100 Hot Comics list. Here are some recent sales:
Most recent sale in each grade:0.5 $550 (for an INCOMPLETE copy!)
1.0 $450
1.5 $520
1.8 $500
2.0 $770
2.5 $680
3.0 $760
3.5 $720 (Note the compression of price between 2.0 and 3.5)
4.0 $950
4.5 $1,150
5.0 $1,000
5.5 $1,000 (Note the compression of price between 4.0 and 5.5)
6.0 $1,500
6.5 $1,500
7.0 $1,700
7.5 $2,150
8.0 $2,350
8.5 $2,750
9.0 $3,400
9.2 $4,100
9.4 $5,300
9.6 $8,300
9.8 $14,400
9.9 $150,000 -- only copy to get CGC 9.9, sold years ago and would certainly break that record if it comes back to market.
The poor man's #181 is Incredible Hulk #180. That book is also on the Hot 100 list, and although Wolverine does appear in cameo on the last page, the REAL first appearance is this one.
Prices of this book continue to astound. CGC 9.8s are into the $15,000 territory.
At the other end of the spectrum, an INCOMPLETE 0.5 copy sold for $550!
(I hate to call somebody out, but whoever paid that was a total numbskull. For $100 more, they could have at least bought a complete 2.0 copy. But low-grade examples are common. Avoid this end of the market.)
Wolverine isn't going away anytime soon. More X-Men movies are being made. The franchise shows no sign of slowdown. Nor do prices of Hulk #181.
We recommend a crisp CGC 9.0 with white pages. Buy it now before it gets even more brutally pricey.
What to Invest In
Invest in at least a VF-NM copy of Incredible Hulk #181. A CGC 9.0 with white pages will continue to appreciate in value. Click to buy
WARNING! Fake Hulk #181s on the Market
We were just fooled by a fake copy of Hulk #181. Don't be scammed!
Have this book? Click to appraise its value NOW!
Related Pages on Sell My Comic Books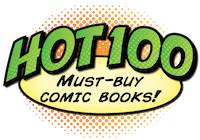 Click to return to the Hot 100 Investment Comic Books menu
Go from Incredible Hulk #181 to the 100 Hot Comics menu