Hot Comics 2021 #64:
Albedo 2, 1st Usagi Yojimbo
UP 13 PLACES FROM LAST YEAR!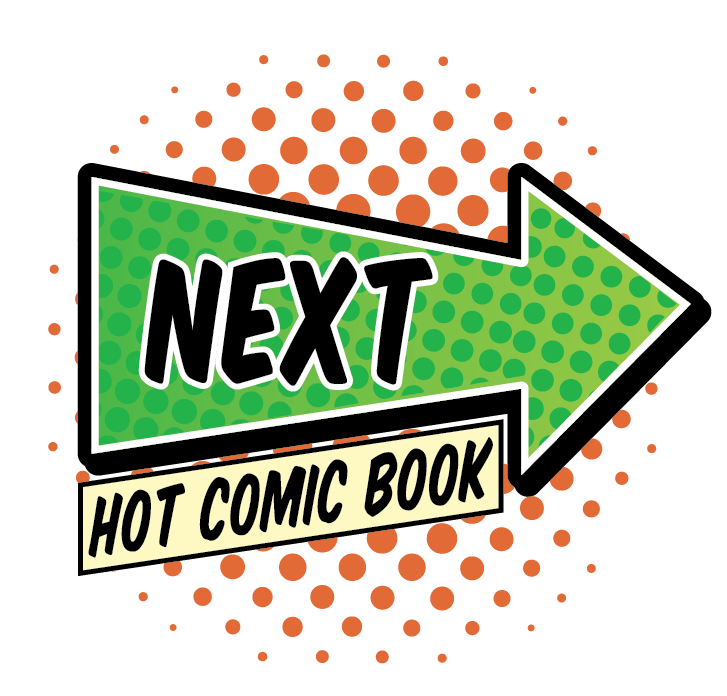 CLICK TO SEE THE NEXT HOT COMIC BOOK!
Why Albedo 2 is a Hot Comic
2021 MARKET REPORT: TOP GRADES DROP, OTHERS RISE FAST
I don't want to rabbit on about this all day, but there seems to be a lot of supply in CGC 9.8 and 9.6, and prices have softened.
An all-time high of $31,000 for a 9.8 two years ago, and the most recent sale stopped just shy of $20K.
My grade of 9.0 returned 15 percent.
Recent sales:
9.8 $19,800

9.4 $10,000



9.2 $7,900
9.0 $5,500
8.5 $6,200 (!!)
8.0 $6,500(!!)
7.5 $3,050
IF YOU BOUGHT MY RECOMMENDED GRADE LAST YEAR:
Here's the bottom line.
CGC 9.0 2020 $4,775
LAST SALE $5,500
PERCENT CHANGE +15%
I bought the collected edition of Yusagi Yojimbo for my son for Christmas last year. It's over 1,000 pages long!
Who'd have thought that a samurai rabbit would catch on?
But Albedo 2 is one of THE hottest 1980s comic books.
Owning one is not going to be a cheap investment. It's similar to buying a copy of Teenage Mutant Ninja Turtles 1. Expensive, but probably a good idea.
What to Invest In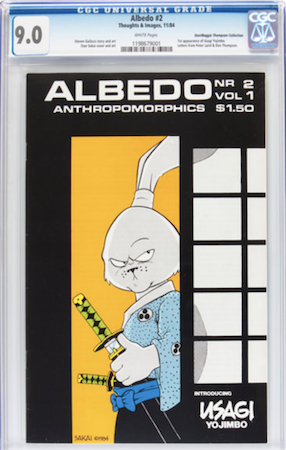 Albedo 2 is expensive. CGC 9.0 is going to be a big four figure purchase. Click to buy a copy

Lots of grades are hard to read, but our recommendation is CGC 9.0.
9.8 $31,000
9.4 $7,000

9.2 $5,800
9.0 $4,406
8.5 $3,275
8.0 $3,898(!!)
7.0 $2,631
The 9.8 sale puts Albedo 2 right up there among the giants of Copper Age comic book collecting. The next 9.8 to sell will be VERY interesting.
Have this book? Click to appraise its value NOW!
Related Pages on Sell My Comic Books
Most Expensive comic books of the 1980s (Copper Age)
Comico Primer 2 on the 100 Hot Comics list
The Crow 1 is a 1980s Hot Comic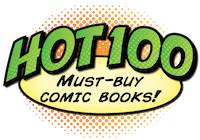 Click to return to the Hot 100 Investment Comic Books menu
Go from Albedo 2 to the 100 Hot Comics menu
Sell My Comic Books is the creator and home of the 100 Hot Comics list!