Hot Comics #78:
Amazing Spider-Man 13, 1st Mysterio
UP 12 PLACES FROM LAST YEAR!
NOTE: We use eBay to provide references to live prices of comic books. Clicking a text link or image marked 'Check live prices' will take you to eBay.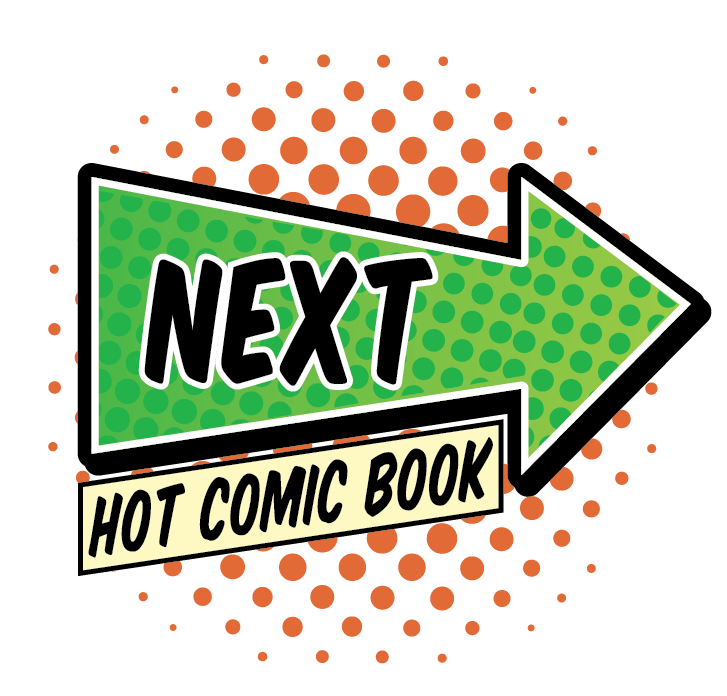 CLICK TO SEE THE NEXT HOT COMIC BOOK!
Why Amazing Spider-Man 13 is a Hot Comic
2021 MARKET UPDATE: STILL A HOT BOOK, BUT IN A HOLDING PATTERN
The entire MCU has ground to a halt while we wait out the pandemic. So this book has seen price increases in some grades, but not predictably so.
Recent sales:
9.2 $9,600



9.0 $6,600
8.5 $3,600
8.0 $3,300
7.5 $3,100
7.0 $2,250
6.5 $1375
6.0 $1,500(!)
5.5 $1,000
5.0 $1,100
4.5 $915
4.0 $815
3.5 $700
3.0 $595
2.5 $420
2.0 $525
1.8 $510
1.5 $425
1.0 $250
IF YOU BOUGHT MY RECOMMENDED GRADE LAST YEAR:
Here's the bottom line.
CGC 8.5 2020 $3,384
LAST SALE $3,600
PERCENT CHANGE +10%
2020 MARKET UPDATE: DROPPING DOWN THE LADDER
Far From Home has come and gone. I quite enjoyed it, and I thought Mysterio was an okay character.
I don't see him coming back in the MCU, and nor do speculators. Prices on this book have plummeted.
CGC 8.5 lost 10 percent last year. Not as bad as many grades.
2019 MARKET UPDATE: NEW TO THE 100 HOT COMICS LIST!
Amazing Spider-Man 13 is another Marvel movie monster.
Spider-Man: Far From Home is the next movie in the franchise, and the leaky boat that is Marvel Studios has led to a not-so-well-kept secret about Mysterio being the major bad guy.
(See Amazing Spider-Man #212, 1st Hydro-Man, who is also going to appear. That book makes it on to this list too.)
When I'm looking for potential comic book investments for myself, I try to consider not just what's hot, but how long it will stay hot, whether there are any other reasons to like a book beyond its immediate popularity, and which grades represent value.

Early Amazing Spider-Man back issues don't really need a ton of help. This is, after all, the world's most collected comic book series. Even without the movie, there was tons of support for this comic book.
That's another reason to invest in vintage keys rather than modern books.
The upcoming Marvel movie has simply taken an already-popular comic and opened it up to the speculation which will make it a hot comic.
What to Invest In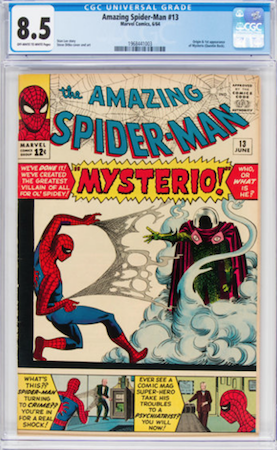 Hot Comics #19: Amazing Spider-Man 13, 1st Mysterio. Click to buy a copy

I took a good, hard look at recent sales in different grades. If you looked just at VF or higher grades, then this book wouldn't be on the list.
Most of the action seems to be happening lower down, where more people can afford a punt. Eventually the money will flow up to the higher grades, as it always does.
My pick is CGC 8.5. It's high enough grade that picky collectors and investors won't be turned off, but not so high that you'll struggle to find a buyer when it's time to cash in.
Here are recent sales to show you why this grade seems to offer the best bang for your buck.
CGC 1.5 $393

CGC 2.0 $575

CGC 2.5 $650

CGC 3.0 $747

CGC 4.0 $800

CGC 5.0 $1,200

CGC 6.0 $1,560

CGC 6.5 $2,000

CGC 7.0 $2,075

CGC 7.5 $2,400

CGC 8.0 $2,900

CGC 8.5 $2,880

CGC 9.0 $5,600
Have this book? Click to appraise its value NOW!
Related Pages on Sell My Comic Books
Amazing Spider-Man Comic Book Prices
Most Valuable Comic Books of the Silver Age (1960s)
Amazing Spider-Man Villains List
Other Amazing Spider-Man Comics on the 100 Hot Comics List:
ASM #1 | ASM #2 | Amazing Spider-Man #14 | ASM #50 | ASM #101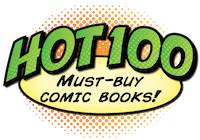 Click to return to the Hot 100 Investment Comic Books menu
Go from Amazing Spider-Man 13 to the 100 Hot Comics menu
Sell My Comic Books is the inventor and home of the 100 Hot Comics list!