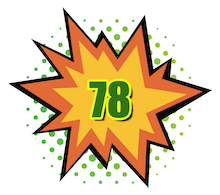 100 Hot Comics #78: Caliber Presents 1
1st Appearance of The Crow
DOWN 8 PLACES FROM LAST YEAR
100 Hot Comics: Caliber Presents 1, 1st Appearance of The Crow. Click to order a copy at Goldin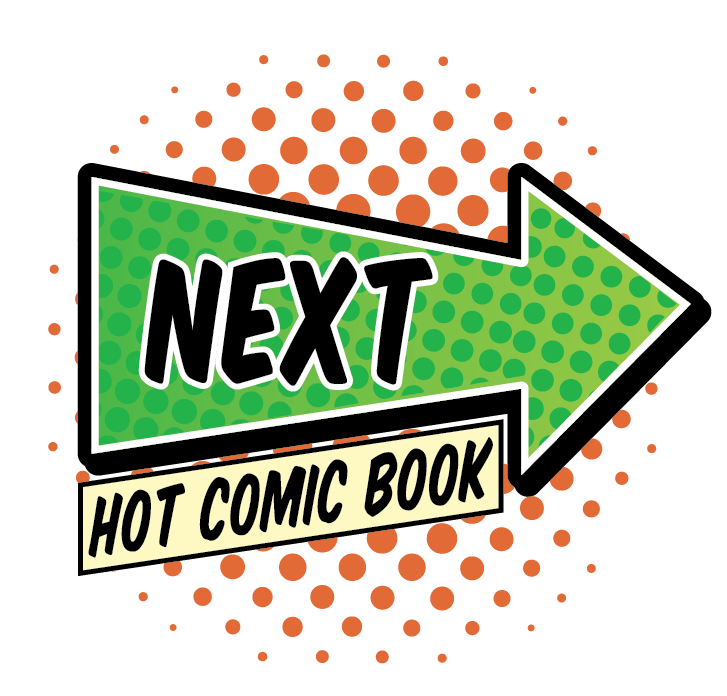 CLICK TO SEE THE NEXT HOT COMIC BOOK!
Why Caliber Presents 1 is a Hot Comic
2023 MARKET REPORT: OBSCURE AND WORTH HOLDING
The Copper Age (1980s comics) are a growing market, and this book is one you should hold in your copper age portfolio for a long time.
Not going away anytime soon.
2022 MARKET REPORT: ONE OF THE 1980s KEYS YOU OUGHT TO OWN
Perhaps it's a second-tier key issue, but the renewed interest in Copper Age first appearances means this book has been coming up lately.
Some sales are disappointing vs last year's prices, especially below top grade levels, but overall it's still on my one to watch list.
Surprisingly, The Crow #1 is far more valuable despite this being the first appearance.
Here are recent sales:
9.8 $2,300
9.6 $1,080
9.4 $700
9.2 $600
9.0 $380
8.5 $360
8.0 $340
7.5 $385(!)
2021 MARKET REPORT: SOMETHING TO CROW ABOUT!
It's nowhere near as expensive as The Crow #1, but this first appearance has become more valuable in the past 12 months.
Records have been set in all high grades, especially 9.8, which has broken the $2K barrier for the first time. Good luck finding it for less now.
Here are recent sales:
9.8 $2,125
9.6 $715
9.4 $500
9.2 $395
9.0 $370
8.5 $250
8.0 $331(!!)
7.5 $205
IF YOU BOUGHT MY RECOMMENDED GRADE LAST YEAR:
Here's the bottom line.
CGC 9.8 2020 $1,769
LAST SALE $2,125
PERCENT CHANGE +20%
The legend of Brandon Lee and the ill-fated movie set of The Crow has led to this character becoming very collectible.
As well as the first appearance in Caliber Presents 1, The Crow #1 first printing is one of the most sought-after comic books of the 1980s.
The entire four-issue run is red hot right now. Their all-black covers makes it nearly impossible to find them "in the field" in near mint condition.
Caliber Presents 1 might be the first appearance, but it's not as valuable as The Crow! But if you're going to buy The Crow issues as an investment, then you really ought to own one of these also.
Don't expect them to come along every day. But that doesn't mean you can't afford to be picky, as the analysis below shows.
What to Invest In
We recommend investing in a crisp CGC 9.8 of Caliber Presents #1. Click to buy a copy at Goldim
Yes, Caliber Presents 1 is a scarce comic book that you won't see too often. But it's still a 1980s book that should only be bought in the very finest condition.
There are 68 CGC 9.8s and 103 CGC 9.6s, 96 copies in CGC 9.4 and 67 9.2s in the census at time of writing. This is FAR from a rare book. Do not let your standards slip.
If you cannot afford a 9.8, then perhaps Caliber Presents 1 is not the best place to put your money.
9.8 $1,425
9.6 $465
9.4 $255
9.2 $280(!!)
9.0 $225
8.5 $160
8.0 $140
7.5 $190(!!!)
You can see from the above recent sales that impatient buyers don't do well on a book like this one. Paying more for a 9.2 than a 9.4 means you will be waiting years to turn a profit.
As for the idiot who paid $190 for a 7.5... Don't even get me started.
A CGC 7.5 on an 80s book is equivalent to a CGC 2.5 on a 60s book. You don't want to go there unless you somehow have no choice.
Have this book? Click to appraise its value NOW!
Related Pages on Sell My Comic Books
Most valuable comic books of the Copper Age (1980s)
The Crow #1 on the 100 Hot Comics list
Key issue comic books price guide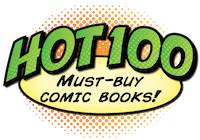 Click to return to the Hot 100 Investment Comic Books menu