100 Hot Comics #9:
Showcase 22,
1st Green Lantern (Hal Jordan)
UP 69 PLACES FROM LAST YEAR!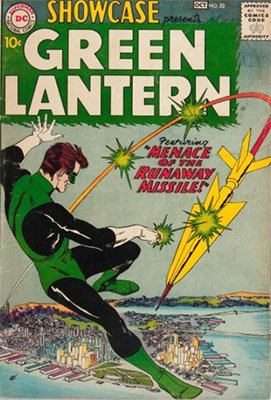 100 Hot Comics: Showcase 22, 1st Green Lantern (Hal Jordan). Click to buy a copy from Goldin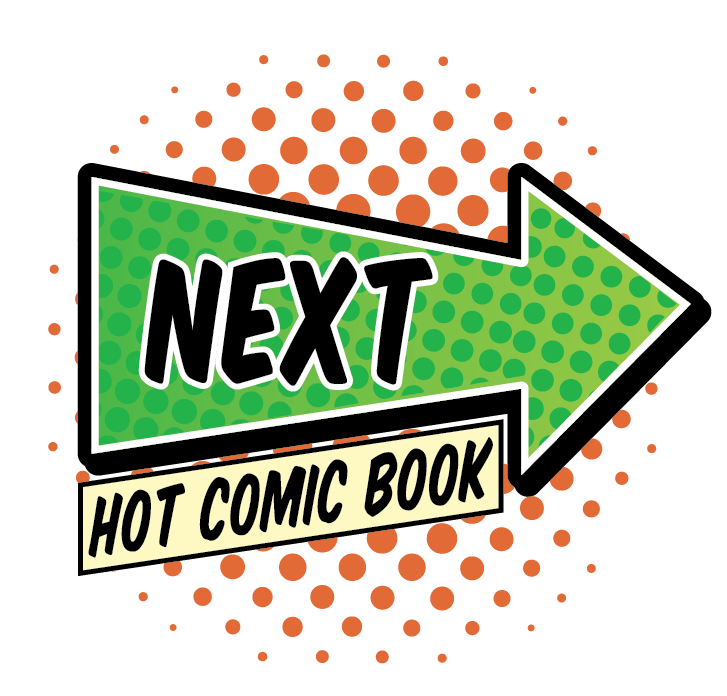 Why Showcase 22 is a Hot Comic
2023 MARKET UPDATE: DC KEYS OUSTING MARVEL AFTER YEARS OF UNDER-PERFORMING
While many books are considered under-valued, the worst performers have tended to be DC Comics keys.
The lack of new movie material really hurts their back issue sales.
Showcase #22 has risen into the top 10 for the first time this year!
It's time for you to invest in one if you don't have a copy already.
2022 MARKET UPDATE: NOT ENOUGH ACTION TO JUSTIFY A HIGHER PLACE ON THE HOT LIST
There simply is not enough supply for the market to be moving rapidly, but when the books do come to market, they appreciate a little every year.
This is a tough, tough book, and Sean and I are happy to hold long-term a CGC 4.5 in our "vault" of comic book investments.
The entry point is now $1,200 for a CGC 0.5.
Recent sales:
7.0 $15,000




5.5 $7,015



5.0 $6,000
4.5 $6,000
4.0 $5,250
3.5 $3,400
3.0 $3,600
2.5 $2,760
2.0 $3,065
1.8 $3,100(!!)
1.5 $2,500
1.0 $1,680
0.5 $1,200
2021 MARKET UPDATE: 
A few huge high-grade sales catch the eye this year, including a rare CGC 9.2 for $105K.
Recent sales:
9.2 $105,000




8.5 $36,000




7.5 $20,500




6.5 $11,960



6.0 $6,800
5.5 $5,280
5.0 $4,250
4.5 $3,925
4.0 $3,000
3.5 $3,000
3.0 $2,200
2.5 $2,550(!!)
2.0 $1,200
1.8 $1,260
1.5 $1,125
1.0 $1,000
0.5 $755
IF YOU BOUGHT MY RECOMMENDED GRADE LAST YEAR:
Here's the bottom line.
CGC 4.0 2018 $3,300
LAST SALE $3,000
PERCENT CHANGE -9%
2020 MARKET UPDATE: APPROACHING THE $1K ENTRY CLUB...
The most recent $754 sale of a CGC 0.5 of Showcase 22 sees this book rapidly approaching four figures as an entry point.
That's rarified company, with most of the Marvel keys and a handful of Silver Age DC Comics earning that title.
Let's see what my chosen VG grade did for us last year.
Some grades have posted record sales, while others have come off a bit.
My recommendation remains the same as last year: if you have a Showcase 22 in your portfolio then hold it.
If you're considering a new investment, then this might not be the best book to add.
Recent sales:
9.0 $66,000

7.5 $17,450

6.0 $6,200

5.5 $4,800
5.0 $4,326
4.5 $4,000
4.0 $2,650
3.5 $2,199
3.0 $2,000
2.5 $1,795
2.0 $1,350
1.8 $1,650(!!)
1.5 $1,080
1.0 $916
0.5 $754
2019 MARKET UPDATE: NO LANTERN IN THE DC DARKNESS, IT'S SO COLD
I'm keeping this book on the Hot Comics list because it just, just deserves to be here.
There has never been a huge turnover of this book, and what has been selling is a minor increase on last year's prices.
Not in MY grade though! Major yikes. Though if you check out grade sales lower than it, then this feels like a bad one-off price.
I don't really know how to advise you. It's not just Green Lantern, all DC Comic superheroes are being pummelled this year, as the investment dollars switch into Marvel.
I think you should hold this. The selloff feels over-done. Maybe Disney will buy DC Comics and kick off the movie machine.
Recent sales:
CGC 7.0 $13,500

CGC 6.5: $8,151

CGC 6.0: $7,650
CGC 5.5 $6,299

CGC 4.5 $3,837

CGC 4.0 $2,000 (surely a fluke low sale)

CGC 3.0 $2,200 (!)
CGC 2.5 $1,803
CGC 1.0 $900
2018 MARKET UPDATE: HAL JORDAN STILL BELONGS ON THE HOT COMICS LIST
The shakeup in the DC Cinematic Universe has sparked fresh hope of a Green Lantern movie comeback. While way, way back in the 1940s, Green Lantern first appeared in All-American Comics #16, Hal Jordan is the Lantern in continuity.
A new record was set for this book in November 2017, but for we mere mortals, it's perhaps more relevant to note strong gains in all the lower grades.
Our tipped grade of 4.0 has appreciated 20 percent in a year. Not too shabby!
Recent sales:
CGC 9.2 $149,000
CGC 8.5 $60,000
CGC 7.5 $18,500
CGC 6.5: $9,000

CGC 6.0: $6,800
CGC 5.5 $5,700

CGC 4.5 $3,800

CGC 4.0 $3,000

CGC 3.0 $1,900
CGC 2.5 $1,500
CGC 1.0 $985
2017 MARKET UPDATE:
There are a ton of restored copies of this classic Silver Age book. There are lots of lower-grade books too. But few to none are offered higher than 6.0.
Like Showcase #4, there just isn't enough turnover to move this book higher up the list. It's still hot... and you should be very particular about what you invest in.
CGC 6.5: $9,600

CGC 6.0: $7,000
CGC 5.5 $3,500

CGC 5.0 $3,350

CGC 4.5 $3,450

CGC 4.0 $2,500

CGC 3.0 $1,500
CGC 2.5 $1,100
CGC 1.0 $610
CGC 0.5 INCOMPLETE $650 (!!)
Hal Jordan is the Green Lantern in continuity, and following the successful relaunch of the Flash in Showcase #4 (also on our Hot 100 list), DC brought back many other heroes of the Golden Age.
Other issues of Showcase on the Hot 100 include:
Showcase #4 (1st Silver Age Flash)
Showcase #30 (1st Aqualad)
Showcase #34 (1st Silver Age Atom)
Showcase #37 (1st Metal Men)
Showcase is a really tough run to put together in any condition. The renewed interest in various second-string DC Comic superheroes like Metal Men and Atom influences the price of the entire series.
This is a very expensive issue. If you can afford it, insist on VG or better: lower-grade copies don't present well, due to the cover being very vulnerable to wear.
What to Invest In
Try to find a nicely presenting copy of Showcase #22 in at least CGC 4.0. It's expensive, though... Click to buy a copy from Goldin
Have this book? Click to appraise its value NOW!

Related Pages on Sell My Comic Books
Top 175 Most Valuable Comic Books of the Silver Age
Silver Age Green Lantern Comic Book Values
Showcase Comic Book Price Guide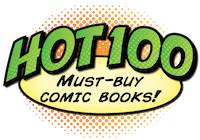 Click to return to the Hot 100 Investment Comic Books menu