Hot Comics #22:
Showcase #22, 1st
Green Lantern (Hal Jordan)
UP 29 PLACES FROM LAST YEAR!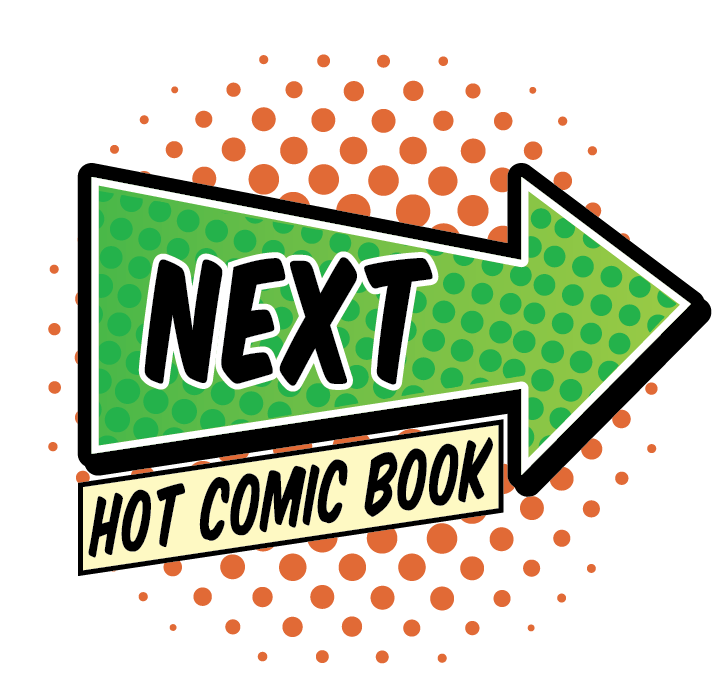 Why Showcase #22 is a Hot Comic
2018 MARKET UPDATE: HAL JORDAN STILL BELONGS ON THE HOT COMICS LIST
The shakeup in the DC Cinematic Universe has sparked fresh hope of a Green Lantern movie comeback. While way, way back in the 1940s, Green Lantern first appeared in All-American Comics #16, Hal Jordan is the Lantern in continuity.
A new record was set for this book in November 2017, but for we mere mortals, it's perhaps more relevant to note strong gains in all the lower grades.
Our tipped grade of 4.0 has appreciated 20 percent in a year. Not too shabby!
Recent sales:
CGC 9.2 $149,000
CGC 8.5 $60,000
CGC 7.5 $18,500
CGC 6.5: $9,000

CGC 6.0: $6,800
CGC 5.5 $5,700

CGC 4.5 $3,800

CGC 4.0 $3,000

CGC 3.0 $1,900
CGC 2.5 $1,500
CGC 1.0 $985
2017 MARKET UPDATE:
There are a ton of restored copies of this classic Silver Age book. There are lots of lower-grade books too. But few to none are offered higher than 6.0.
Like Showcase #4, there just isn't enough turnover to move this book higher up the list. It's still hot... and you should be very particular about what you invest in.
CGC 6.5: $9,600

CGC 6.0: $7,000
CGC 5.5 $3,500

CGC 5.0 $3,350

CGC 4.5 $3,450

CGC 4.0 $2,500

CGC 3.0 $1,500
CGC 2.5 $1,100
CGC 1.0 $610
CGC 0.5 INCOMPLETE $650 (!!)
Hal Jordan is the Green Lantern in continuity, and following the successful relaunch of the Flash in Showcase #4 (also on our Hot 100 list), DC brought back many other heroes of the Golden Age.
Other issues of Showcase on the Hot 100 include:
Showcase #4 (1st Silver Age Flash)
Showcase #30 (1st Aqualad)
Showcase #34 (1st Silver Age Atom)
Showcase #37 (1st Metal Men)
Showcase is a really tough run to put together in any condition. The renewed interest in various second-string DC Comic superheroes like Metal Men and Atom influences the price of the entire series.
This is a very expensive issue. If you can afford it, insist on VG or better: lower-grade copies don't present well, due to the cover being very vulnerable to wear.
What to Invest In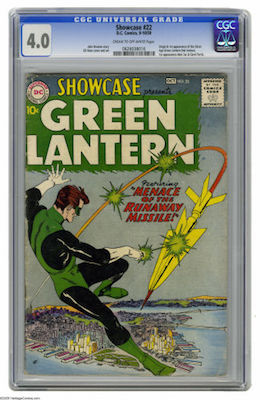 Try to find a nicely presenting copy of Showcase #22 in at least CGC 4.0. It's expensive, though... Click to buy a copy
Have this book? Click to appraise its value NOW!

Related Pages on Sell My Comic Books
Top 20 Most Valuable Comic Books of the Silver Age
Silver Age Green Lantern Comic Book Values
Showcase Comic Book Price Guide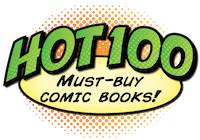 Click to return to the Hot 100 Investment Comic Books menu
Go from Showcase #22 to the 100 Hot Comics menu