Hot Comics #66:
Marvel Preview 4, 1st Star-Lord
NEW ENTRY!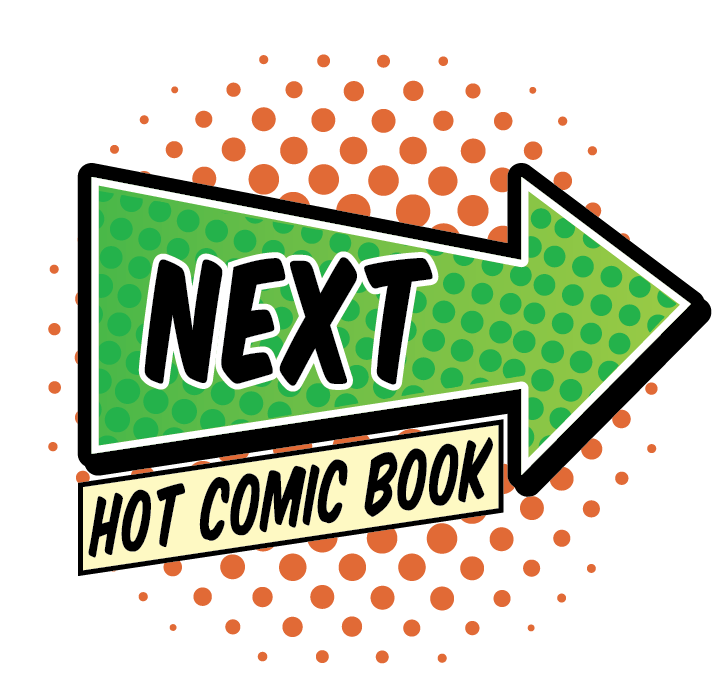 Why Marvel Preview 4 is a Hot Comic
2018 MARKET UPDATE: NEW ENTRY ON THIS YEAR'S 100 HOT COMICS LIST!
A darling of the dealer dollar bins at shows until the shock announcement of the first movie, Marvel Preview 4 suddenly rocketed to fame.
It quickly became apparent that high-grade copies of this book are far more common than people expected. Still, for a while the ride was great.
Prices have settled down now, but with two successful movies, GOTG are here to stay. Here are some recent sales.
CGC 9.8: $1,500

CGC 9.6 $650

CGC 9.4 $480
CGC 9.2 $305

CGC 9.0 $405 (!!)

CGC 8.5 $300 (!!)

CGC 8.0 $260
CGC 7.0 $235 (!!)

You can see the problem with this comic book. People with no sense of the difference between a CGC 9.0 and CGC 9.4 will pay similar prices -- even as low as CGC 8.0 has seen high sales.
Another good book to look for from the same series is Marvel Preview #7, the first appearance of Rocket Raccoon.
What to Invest In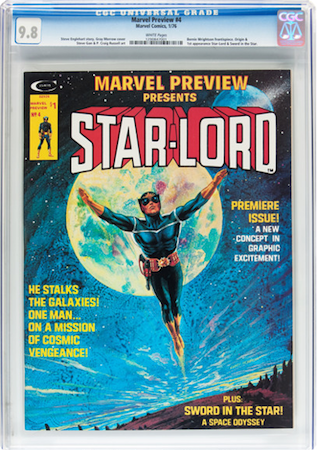 There are simply too many high grade copies of Marvel Preview #4 to settle for less than a white pages CGC 9.8. Click to buy a copy
We feel strongly that there will be more Guardians of the Galaxy movies to come. But the problem is, buying a copy of this book below CGC 9.8 is dangerous.
There are too many of them around. They do seem to suffer more than comic books of the period from darkening of the pages, so white pages is desirable.
There is no shortage of nice copies of this book, with 81 9.8s and 100 9.6s in the census. Stick to your guns and wait for a copy with white pages.
See also Marvel Preview #2, first origin of Punisher.
Have this book? Click to appraise its value NOW!

Go from Marvel Preview #4 to the 100 Hot Comics menu