Hot Comics #52:
Marvel Preview #2, Origin of Punisher
UP 32 PLACES FROM LAST YEAR!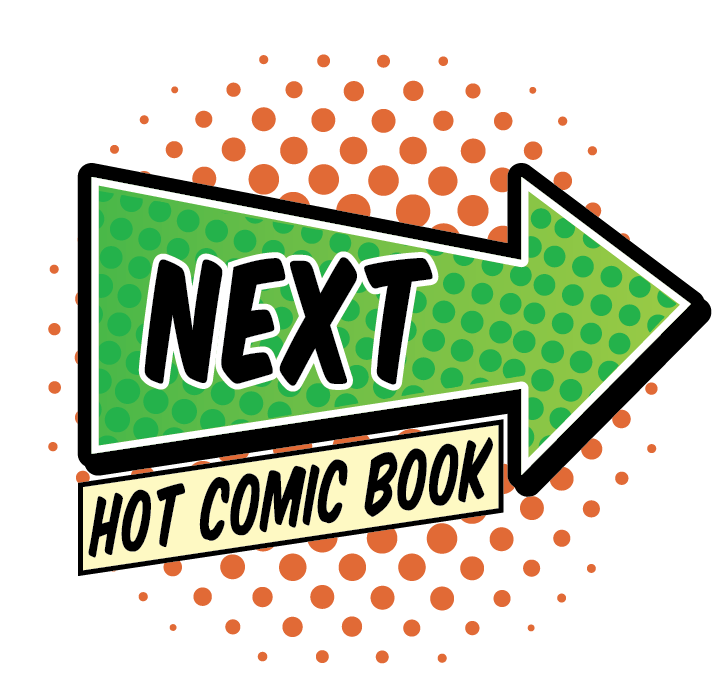 Why Marvel Preview #2 is a Hot Comic
2017 MARKET UPDATE:
Punisher is hot property. This book is perhaps less scarce than people expect in high grade, but still, it's his origin story. See also his first full appearance in Amazing Spider-Man #129, which is much higher on the Hot 100.
Prices have softened a bit recently, but it's deservedly higher than this time last year.
CGC 9.8: $610

CGC 9.6 $360

CGC 9.4 $150

CGC 9.2 $220

CGC 9.0 $150

CGC 7.5 $165 (!!)

Despite a lousy first movie years ago, The Punisher is once again hot property in the Marvel Universe.
Choose your favorite from these rumors:
Movie reboot
Appearance in the Daredevil Netflix show
Appearance in a second Spider-man movie reboot now Marvel has shared rights back
Although his first appearance in Amazing Spider-Man #129 is more important, more valuable (and more common) and appears higher up on the 100 Hot Comics list, you'll need to track down a copy of this relatively scarce Curtis magazine to read the Punisher's origin back story.
A potential sleeper, CGC 9.8 copies have not changed hands in recent years. You're probably looking at $1,000 or more to acquire one with white pages.
What to Invest In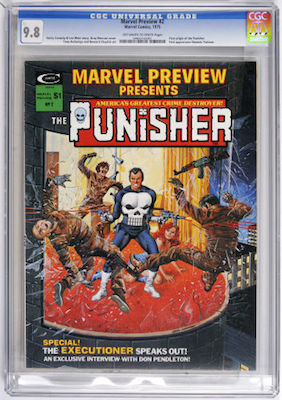 Marvel Preview #2 is the first Punisher origin story. Click to find your CGC 9.8 copy -- the best grade to own this book -- with white pages
Have this book? Click to appraise its value NOW!
Related Pages on Sell My Comic Books
Amazing Spider-Man #129: First Appearance of The Punisher
Top 20 Bronze Age Comic Books by Value
All Price Guides to Marvel Comic Superheroes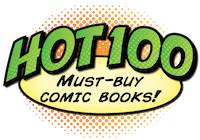 Click to return to the Hot 100 Investment Comic Books menu
Go from Marvel Preview #2 to the 100 Hot Comics menu
Want to sell, appraise or buy comics online? Start here!