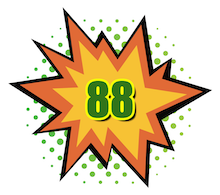 100 Hot Comics #88:
Amazing Spider-Man 361, 1st Carnage
DOWN 60 PLACES FROM LAST YEAR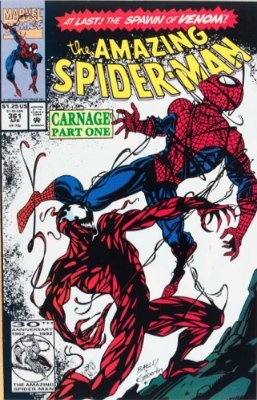 100 Hot Comics: Amazing Spider-Man 361, 1st Carnage. Click to buy a copy from Goldin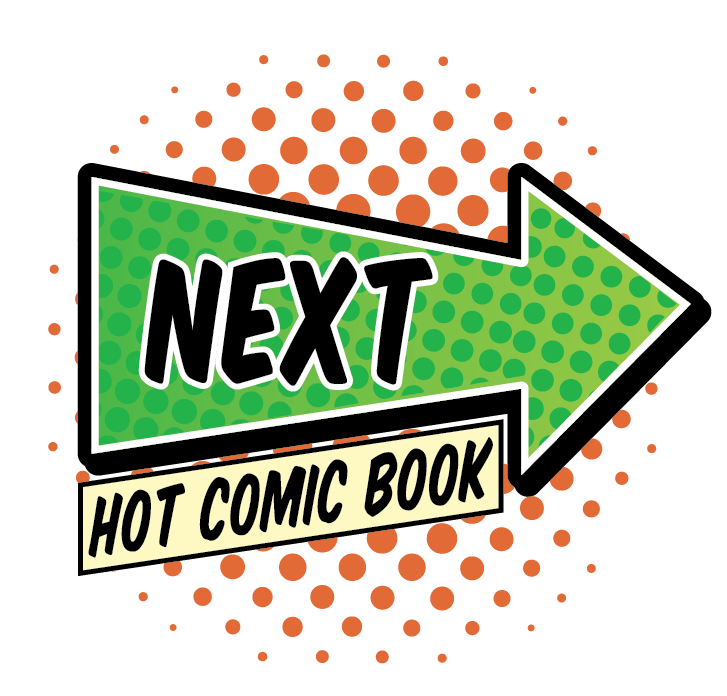 Why Amazing Spider-Man 361 is a Hot Comic
2023 MARKET REPORT: MODERN BOOKS HAVE FELT THE PAIN
ASM #361 is a very common issue, and now the co-star role with Venom has come and gone, this book has been sold off with most of the other modern keys.
It will always be a thing. Just not a hot thing.
2022 MARKET REPORT: FAR LESS CARNAGE IN THE MARKET
9.8 sales are still strong, with the most recent of $660 WAY off the idiotic highs of $1,620+, but solid enough compared to this time last year. $660 is actually a bit of a dud sale, as the highest this year so far is $1,140.
The fuss about Carnage is over. At least, for now! So if you're still clinging grimly to your stash of ASM #361, then I suggest you offload it.
Unless something major happens, this will slip further down the list for sure.
Recent sales:
9.8 $660
9.6 $245
9.4 $245 (LOL)
9.2 $245 (OMG)
9.0 $130
2021 MARKET UPDATE: TOTAL CARNAGE IN THE MARKET FOR ASM #361!
With the Coronavirus slowing down the comic book movie releases, and nothing else to do with their money, comic book buyers have been driving up prices of many hot books like this one.
New records have been set for ASM #361 pretty much consistently every month in the past year. It's a very common book, but that has not deterred anybody.
Get out of this once the Carnage movie appearance finally makes it to the screen.
9.8 $740 (WOW!)
9.6 $280
9.4 $245
9.2 $175
9.0 $200(!)
8.5 $165
8.0 $130
7.5 $75
7.0 $115 (OMG)
IF YOU BOUGHT MY RECOMMENDED GRADE LAST YEAR:
Here's the bottom line.
CGC 9.8 2020 $471
LAST SALE $740
PERCENT CHANGE +57%
2020 MARKET UPDATE: CARNAGE CONFIRMED IN VENOM 2 MOVIE
You'd expect lots of action once the Venom 2 movie was confirmed.
Instead, Amazing Spider-Man 361 went sideways! What's that all about?
There are just too many copies of this book out there.
Carnage is important but he's not as important as, say, Deadpool's first appearance in New Mutants #98, so this book hit its ceiling at around $400.
Fancy oddities like double cover, triple cover and overseas editions are doing well, but you won't find me recommending those as an investment.
Recent sales:
9.8 $379
9.6 $180
9.4 $105
9.2 $125(!)
9.0 $107
8.5 $95
8.0 $198 (NUCKLEHEAD BUY)
7.5 $54
7.0 $76 (OMG)
2019 MARKET UPDATE: FIRM PRICE RESISTANCE MET
Carnage looked like it was going to run away and break into the New Mutants #98 category of a modern, common key issue that is driven higher by relentless demand.
That hasn't quite happened, yet, but it's still performed well for you.
Amazing Spider-Man 361 is exactly the kind of book that turns up at garage sales. But don't expect it to be in CGC 9.8 condition.
I see this book in multiple collections every week. It almost always has spine stress. The way the color is printed on both front and back makes it very hard to detect in a photo or scan, but I can't recall us ever popping a 9.8 of this book from a collection.
Plenty of 9.6s. The price of 9.6 has barely moved in a year. Stick to 9.8.
Recent sales:
CGC 9.8: $411
CGC 9.6 $179
CGC 9.4 $116
CGC 9.2 $159 (!!!)
CGC 9.0 $125 (!!)
Don't be the mug paying 9.6 money for a 9.2 or 9.0. Be patient. There are thousands, thousands, of these out there.
2018 MARKET UPDATE: NEW ENTRY ON THIS YEAR'S 100 HOT COMICS LIST!
The first thing to say about Amazing Spider-Man #361 is that it's a REALLY common book. This means you can afford to be very picky.
They are not at all hard to find in high grade, having been printed at a time when ASM was at its height, and Marvel were pumping out Spider titles. I know of one dealer who had 200 copies of this book a few years ago...
There really is only one end of the market in play here.
CGC 9.8: $300
CGC 9.6 $160
CGC 9.4 $115
CGC 9.2 $90
CGC 9.0 $75
Really, you aren't expecting to get rich with Amazing Spider-Man 361. While a glut of supply never hurt the value of New Mutants #98, for example, even the strong movie connection hasn't made prices break out of their holding pattern.
There is a steady upward curve of sales, and lots of volume, which is why this book justifies its place on the list. Most investors will be able to afford multiple copies.
You can buy high-grade raw copies on eBay (if you know what you're doing) and send them to CGC for profit.
What to Invest In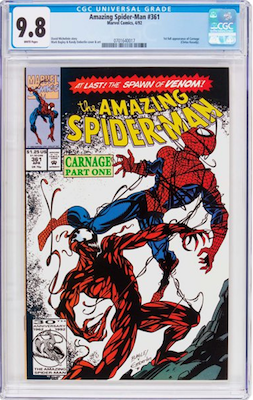 Don't go below a CGC 9.6, but our recommendation is a CGC 9.8 of Amazing Spider-Man #361 (First Carnage). Click to find yours at Goldin
Don't let your standards slip. There are so many copies of this book available (at the time of writing, no less than 1,987 copies at CGC 9.8 in the census) that you can not only afford to be picky on price, but also on eye appeal.
Two CGC 9.8s are not created equal. This book is commonly found slightly miscut. You want a perfectly centered book with the binding square, and no back cover wrapped around to the front.
There are two copies graded CGC 9.9 in the census. If one of those comes to market around the time of the movie, I'd expect it to sell for between $2,000 and $3,000.
That might turn out to be the best investment of all, if you can afford it and happen to be alert at the right time.
Have this book? Click to appraise its value NOW!
Related Pages on Sell My Comic Books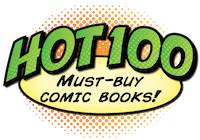 Click to return to the Hot 100 Investment Comic Books menu