100 Hot Comics #86:
Tales of Suspense 50, 1st Mandarin

100 Hot Comics: Tales of Suspense 50, 1st Mandarin. Click to buy a copy at Goldin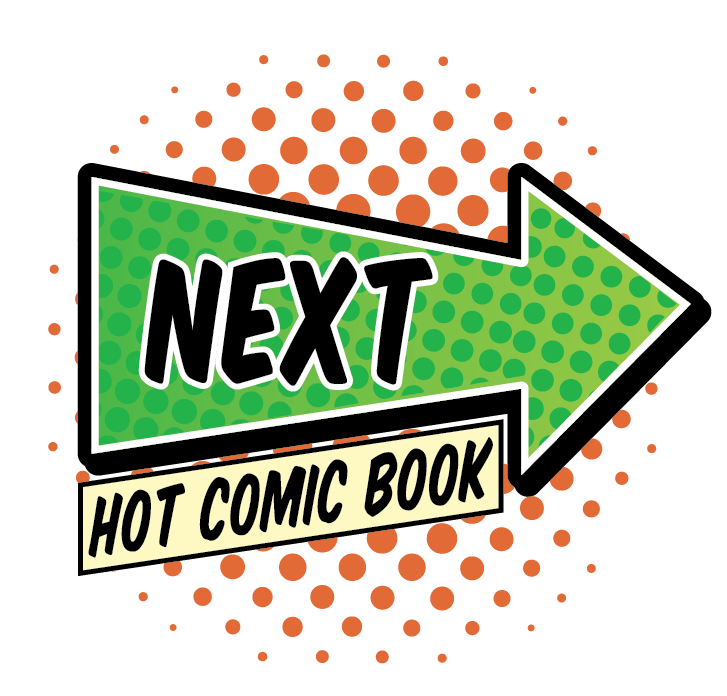 CLICK TO SEE THE NEXT HOT COMIC BOOK!
Why Tales of Suspense 50 is a Hot Comic
2023 MARKET UPDATE: BACK IN THE LIST THIS YEAR
This year's hot list is about finding bright spots amongst the downward prices, and Tales of Suspense #50 is one such bright spot.
It's not on fire -- really, there are not super-hot books on this year's list -- but it's shown solid recovery signs, which is taking Mandarin's first appearance in the right direction.
Recent sales:
9.2 $11500



9.0 $3790
8.5 $1860
8.0 $1350
7.5 $1250
7.0 $630
6.5 $400
6.0 $335
5.5 $360
5.0 $335
4.5 $220
4.0 $300
3.5 $245
3.0 $220
2.5 $190
2.0 $85
2021 MARKET UPDATE: MANDARIN GOES SIDEWAYS ALONG WITH THE REST OF THE MCU
Literally nothing is happening on this book. A few bright spots in various grades aside, everybody is patiently waiting for the pandemic to be over, so movies can start being released again.
The highest reported sale was a 9.0. Lower grades saw some gains, as speculators with less deep pockets bought up more accessible examples.
Recent sales:
9.0 $1,860



8.5 $1,400
8.0 $1,001
7.5 $900
7.0 $665
6.5 $500
6.0 $560
5.5 $440
5.0 $500(!)
4.5 $345
4.0 $275
3.5 $195
3.0 $210
2.5 $160
2.0 $140
IF YOU BOUGHT MY RECOMMENDED GRADE LAST YEAR:
Here's the bottom line.
CGC 9.8 2020 $978
LAST SALE $1,001
PERCENT CHANGE +2%
We thought that Mandarin had had his day in the Marvel cinematic universe, with Iron Man uncovering him as an actor pretending to be Mandarin.
The MCU guys must have realized what a waste this was of a really cool Marvel villain. The REAL Mandarin had ten rings, with different powers -- perfect for a comic book movie. And so we have Shang-Chi and the Legend of the Ten Rings to look forward to.
For several years, Tales of Suspense 50 has been sliding in value. Nobody cared very much to be honest. But not anymore.
The power of upcoming Marvel movies has kick-started speculation on this newly hot comic, and it deserves a place on our 2020 list.
What to Invest In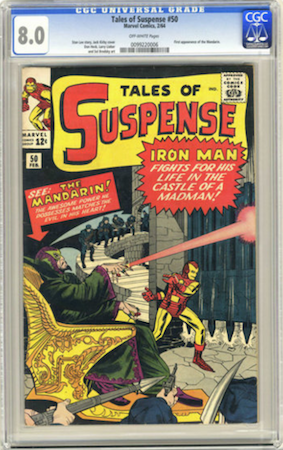 Tales of Suspense 50 is not common in higher grade. Sales data for 9.0 and above is scarce. We recommend CGC 8.0. Click to buy a copy at Goldin
It's rare to find a Silver Age hot comic book that is so affordable. You can still find higher-grade copies for a reasonable price.
That's not going to last forever. As the movie gets closer, people will be looking to jump on the bandwagon. Now is a good time to get in.
Here are prices of recent sales:
9.2 $3,950

9.0 $2,483
8.5 $1,732
8.0 $1,080
7.5 $939
7.0 $570
6.5 $536
6.0 $480
5.0 $341

4.0 $190

3.0 $174
It's hard to predict whether this book will become a dud again once the movie has come and gone, but for now you should see solid gains on VF-grade books.
See how the 7.0 to 6.0 range has clumped together? Too many books competing for attention. A solid 50 percent should be achievable if you wait patiently for the right CGC 8.0 and don't hold it right up to the deadline.
You don't want to be selling pumpkins the day after Halloween.