Hot Comics #9:
Fantastic Four 48
1st Silver Surfer and Galactus
UNCHANGED FROM LAST YEAR
NOTE: We use eBay to provide references to live prices of comic books. Clicking a text link or image marked 'Check live prices' will take you to eBay.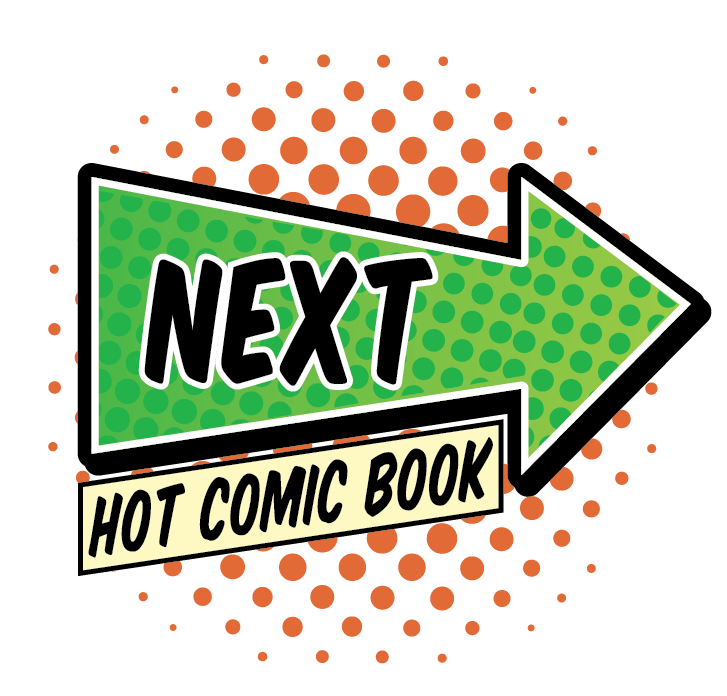 CLICK TO SEE THE NEXT HOT COMIC BOOK!
Why Fantastic Four 48 is a Hot Comic
2021 MARKET UPDATE: PRICES ARE STILL RISING, BUT NOT IN THE TOP GRADES
Prices have become unaffordable for most collectors in grades above 9.0. Meanwhile, in low grades, pretty much any copy is closing in on $1K.
Once the movie appears, be prepared to sell.
9.6 $19,800



9.4 $9,600
9.2 $7,800
9.0 $6,700
8.5 $5,280
8.0 $5,500
7.5 $3,900
7.0 $2,900
6.5 $2,100
6.0 $2,200

5.0 $1,495




4.0 $1,200




3.0 $950




2.0 $640



1.8 $700
1.5 $485
IF YOU BOUGHT MY RECOMMENDED GRADE LAST YEAR:
Here's the bottom line.
CGC 9.6 2020 $19,600
LAST SALE $19,800
PERCENT CHANGE +1%
2020 MARKET UPDATE: SHINE JUST STARTING TO COME OFF FF48
It couldn't last forever. While it's not setting new records anymore, Fantastic Four 48 is still among the ten hottest issues around.
Some grades have seen plateau prices, others are dropping.
We still have no official word about the FF movie project or projects, and what role, if any, Silver Surfer and Galactus will play in them.
Buyers are in a holding pattern until more data is known. For now, here are most recent sales:
9.4 $10,750

9.2 $6,300
9.0 $5,302
8.5 $4,550
8.0 $3,627
7.5 $3,000
7.0 $2,200
6.5 $1,725
6.0 $1,500
5.5 $1,219
5.0 $1,200
4.5 $900
4.0 $800
3.5 $630
3.0 $685(!)
2.5 $573
2.0 $640(!!!)
1.8 $600
1.5 $380
1.0 $426
0.5 $375
2019 MARKET UPDATE: FANTASTIC FOUR THE WORLD'S HOTTEST TITLE, FF48-50 THE HOTTEST ISSUES
It now seems certain that the FF will be coming home along with Spider-Man. And some of the long-sleeping keys have taken off.
FF#1 is the hottest-performing Marvel mega-key this year. FF#5 is huge. FF#52 has benefited from the Black Panther movie fuss.

Before I talk about Fantastic Four #48 specifically, I want to give an honorable mention to #49 and #50.
These books deserve a slot on the 100 Hot Comics list too -- but I had to draw the line somewhere before it became 100 Hot Spider-Man and FF Comics instead!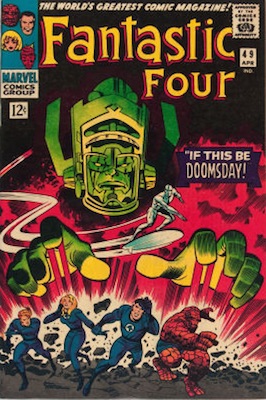 Fantastic Four #49 should be on the 100 Hot Comics list, but there isn't room for it. Click to buy one
FF#49
Recommended grade: CGC 8.0
Up in every grade above 4.0 this year, much tougher to find in grade than FF#48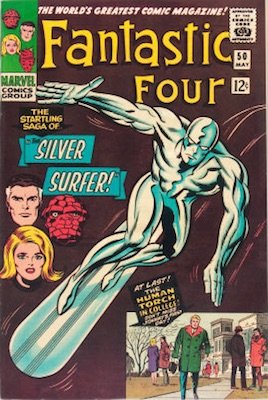 Fantastic Four #50 should be on the 100 Hot Comics list, there isn't room! Click to buy one
FF#50
Recommended grade: CGC 9.0
First full SS cover, not as hot as #49 but very tough due to the chocolate cover
2019 MARKET UPDATE CONTINUED
I still think CGC 9.6 is massively under-valued, when you consider the recent sales of other grades. I also like the last 9.2 price:
CGC 9.8 $31,833
CGC 9.6 $11,700
CGC 9.4 $9,750 (This was probably a buy it now)
CGC 9.2 $4,800 (very cheap too!)
CGC 9.0 $6,400
This books is SO COMMON in grades between 3.0 and 7.0. We get this book multiple times per month. Prices are NUTS for VG to FN copies. Really not good value in my opinion.
CGC 8.5 $3,840
CGC 8.0 $2,600 (vs. $1,159 in 2017!)
CGC 7.5 $2,336
CGC 7.0 $2,286
CGC 6.0 $1,610
CGC 5.0 $1,000 (vs. $390 in 2017!)
CGC 4.0 $820
Avoid low-grade copies. Fantastic Four 48 is a dog when it's worn. There are too many to choose from to settle for rough.
2018 MARKET UPDATE: SONY OFFERS SILVER SURFER A LIFELINE!
The deal which allowed Spider-Man to come in out of the cold might just rescue the Fantastic Four from their movie hell.
Certainly, investors have driven up the first appearance of Silver Surfer -- but it might be a gamble on Galactus. With Thanos tearing up the Marvel Cinematic Universe, Galactus could prove to be a foil to the character.
Whatever the thinking, prices of Fantastic Four 48 are strong at almost all grade levels, with a new record being set at the end of 2017 for CGC 9.8.
If you'd followed our advice and got in at 9.6 last year, you'd be $1,000 to the good now.
CGC 9.8 $30,000
CGC 9.6 $8,750
CGC 9.4 $4,300
CGC 9.0 $2,375
CGC 8.0 $1,625
CGC 7.5 $1,300
CGC 6.5 $750
CGC 5.5 $465
2017 MARKET UPDATE:
Other books have been hotter this year, but there's no doubting that Fantastic Four #48 is a deserving member of the 100 Hot Comics list. Especially in high grade, this book has been setting new records all year.
Lower down the grade range, things have cooled -- typical VG examples haven't changed in value much since our previous list.
CGC 9.8: $20,500 (Editor's note -- only $1,000 more than a Hulk 181 9.8!)
CGC 9.4 $3,800
CGC 9.0 $2,000
CGC 8.0 $1,200
CGC 7.5 $920
CGC 6.5 $550
CGC 5.5 $400
Silver Surfer and Galactus are massively important in the Marvel Universe. Like the Fantastic Four themselves, the characters have never been handled well on the big screen.
Perhaps their time has come. There are so many Marvel movies and TV series in the pipeline that it is not beyond possibility that, say, Thanos and Galactus/Silver Surfer could meet in the Guardians of the Galaxy sequel, for just one example.
The value of this book has been strong for years, but a recent surge in higher grades has boosted it up the charts of the Hot 100.
What we're recommending won't be affordable to all, but it's the best potential ROI in our opinion. This book is common in lower grades.
Owning a high-grade copy would be a pleasure. The cover is amazing when it's undamaged.
What to Invest In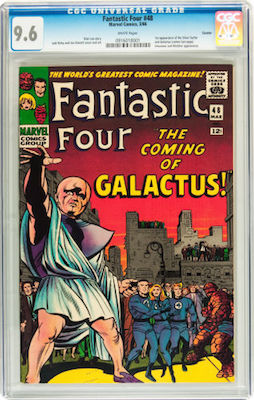 Not everybody will be able to afford a Fantastic Four #48 in CGC 9.6, but we strongly recommend this investment if you can. Don't drop below 9.2. Click to buy a copy
Have this book? Click to appraise its value NOW!

Related Pages on Sell My Comic Books
Fantastic Four Comic Book Price Guide
Value of Key Issue Silver Surfer Comic Books
Most Valuable Comic Books of the 1960s (Silver Age)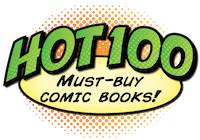 Click to return to the Hot 100 Investment Comic Books menu
Go from Fantastic Four 48 to the 100 Hot Comics menu