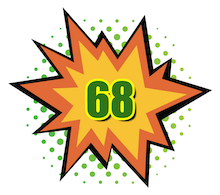 100 Hot Comics #68: Fightin Five 40, 1st Peacemaker
DOWN 31 PLACES FROM LAST YEAR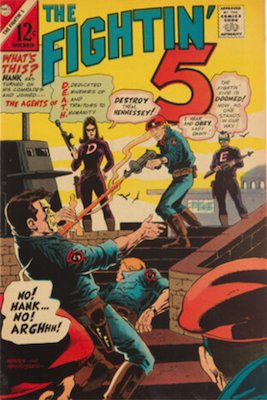 100 Hot Comics: Fightin' Five 40, 1st Peacemaker. Click to order a copy from Goldin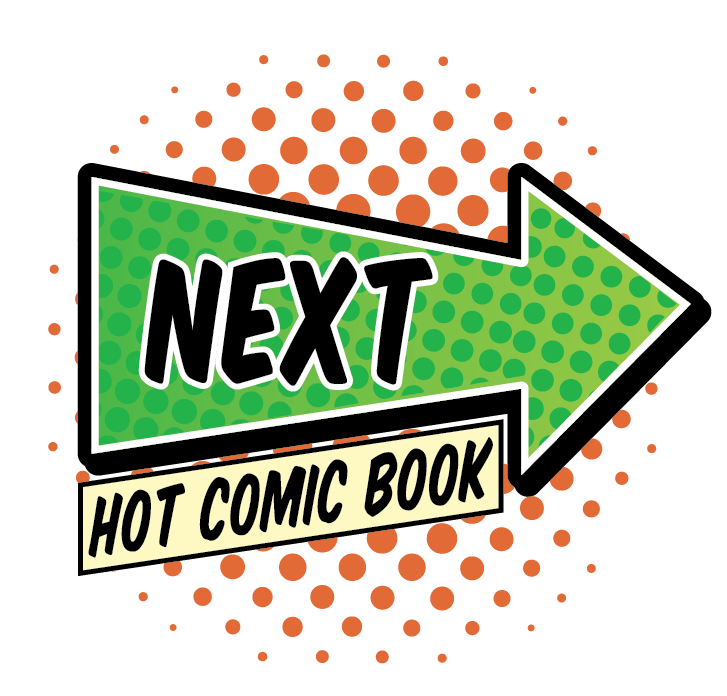 CLICK TO SEE THE NEXT HOT COMIC BOOK!
Why Fightin Five 40 is a Hot Comic
2023 MARKET UPDATE: WILL WE MAKE PEACE WITH THIS SCARCE BOOK?
The future of Peacemaker is unclear.
One thing's for sure. Finding copies of this tough book in nicer than VG-FN is not an easy task.
Worth a hold if you have one.
If you think it's a strange decision to cast WWE wrestler John Cena as the protagonist in a TV series, then think again. Peacemaker is a very popular show and it's catapulted this dollar bin baby into the stratosphere!
Pretty much any copy will sell for three figures at least. At the upper end of the grade scale in the investment realm, you're going to struggle to find well-priced examples, but I really believe you should do your best to wait for a good one. Copies in the GD-FN+ range are common.
What to Invest In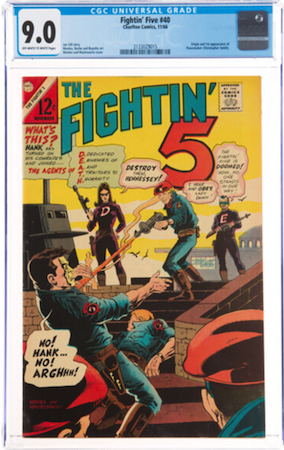 You won't be spoiled for choice in high-grade examples of Fightin' Five #40. Buy the best you can find! Click to buy a copy from Goldin
Unsurprisingly for a book that used to spend years languishing in dollar bins, high-grade copies of Fightin' Five 40 are pretty scarce.
When they do come to market, sellers are often unrealistic about their asking prices. You should be prepared to haggle, and walk away if they don't budge.
Recent sales:
9.0 $3,360



8.5 $2,880
8.0 $1,895
7.5 $2,000
7.0 $1,140
6.5 $780
6.0 $1,200 (numbskull FOMO purchase!)
5.5 $940 (almost as bad)
5.0 $700
4.5 $475
4.0 $400
3.5 $310
3.0 $405
2.5 $340
Odds are that this book will drop back into obscurity, unless Peacemaker becomes a long-running sensation of a TV series. Which could happen. After all, it's John Cena...
Have this book? Click to appraise its value NOW!
Click Here to Get Your Free Appraisal or Consign Your Books to Auction!
Related Pages on Sell My Comic Books
Most Valuable Comic Books of the 1960s (Silver Age)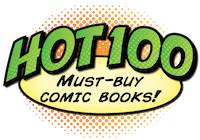 Click to return to the Hot 100 Investment Comic Books menu