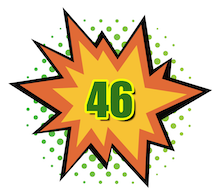 100 Hot Comics #46:
Batman 181, 1st Poison Ivy
UP 3 PLACES FROM LAST YEAR!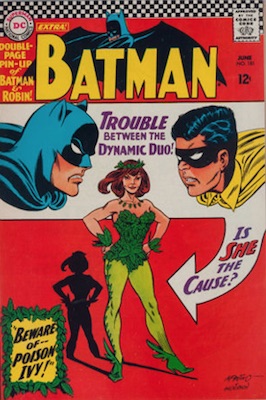 100 Hot Comics: Batman 181, 1st Poison Ivy. Click to buy a copy at Goldin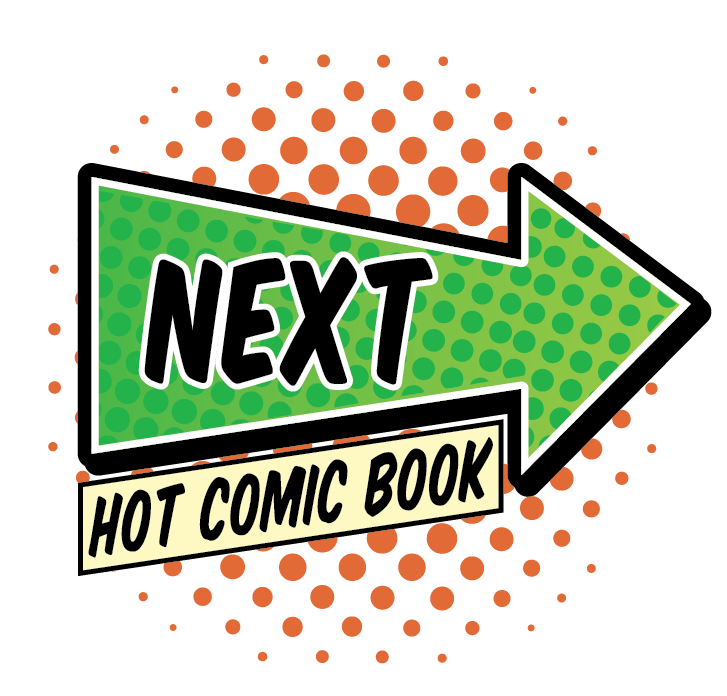 CLICK TO SEE THE NEXT HOT COMIC BOOK!
Why Batman 181 is a Hot Comic
2023 MARKET UPDATE: $55K for a 9.6!
In a market where there are not many truly hot books at the moment, news like a 9.6 of this critically important book breaking the $50K barrier is welcome.
Another of the DC key issues which are bucking the market trend.
2022 MARKET UPDATE: CGC 9.6 BREAKS NEW GROUND
We saw a $90K sale for a 9.8 last year and this year it's joined with an appropriate $41K 9.6 sale.
Plenty of upward movement happened lower down the grade range, though nothing as spectacular as Marvel counterparts. It's still easily one of the hottest DC Comics key issues at the moment.
Recent sales:
9.6 $41,000




9.0 $9,000



8.5 $7,375
8.0 $4,000
7.5 $3,360
7.0 $2,300
6.5 $1,785
6.0 $1,800
5.5 $1,175
5.0 $1,055
4.5 $860
4.0 $810
3.5 $915
3.0 $550
2.5 $480
2.0 $410
1.8 $335
1.5 $485(!)
1.0 $350
2021 MARKET UPDATE: CGC 9.8 SETS MASSIVE RECORD!
$90,000 is huge money. This book is very tough in high grade, but even so, that's an astonishing amount for somebody to pay!
Also in November 2020, a 9.4 broke the $10,000 barrier.
Recent sales:
9.8 $90,000

9.4 $10,500



9.2 $6,000
9.0 $3,720
8.5 $2,900
8.0 $2,200
7.5 $1,750
7.0 $965
6.5 $925
6.0 $760
5.5 $820(!)
5.0 $520
4.5 $580(!)
4.0 $510
3.5 $355
3.0 $425(!)
2.5 $300
2.0 $220
IF YOU BOUGHT MY RECOMMENDED GRADE LAST YEAR:
Here's the bottom line.
CGC 9.0 2020 $3,660
LAST SALE $3,720
PERCENT CHANGE +1%
2020 MARKET UPDATE: CLIMBING THE HIGHER IVY
Strong sales in the VF and higher range, softening prices below 7.0.
There are simply too many copies of Batman 181 to justify lower grade books as investments. Don't buy a cheap Qualified copy without the poster.

2019 MARKET UPDATE: DC BACK ISSUES ARE TOXIC THIS YEAR
A top 10 book two years ago, a top 20 book last year, and now barely alive! What's happened to this hot comic?
Not even Batman is immune to the malaise facing DC Comic superheroes, as speculators pour their cash into more reliable Marvel titles.
Minus 23 percent! That's a major ouch for what was once my favorite book to recommend to people looking to invest.
Apart from a few bright spots, this book has seen profit-taking. If you still have one, then it may be time to admit that it's toxic, take your lumps and move on.
Recent sales:
CGC 9.0 $3,100

CGC 8.5 $2,250
CGC 8.0 $1,776
CGC 7.0 $1,050
CGC 6.0 $662
CGC 4.0 $412
2018 MARKET UPDATE: WHAT'S YOUR POISON?
A shrewd investment, if you made it when we tipped this book two years ago. The question is, have you left it too late to make your move on this book?
There are still record sales in most grades, and interest has definitely not cooled. It does feel slightly less crazy to me this year -- that's why it's slipped down the list a little.
Here are recent sales. At the very highest level, this book has a way to go. No CGC 9.8 has sold recently. When it does, there will be fireworks. I predict $30K plus.
CGC 9.6 $17,000
CGC 9.4 $6,450

CGC 9.0 $4,000
CGC 8.0 $1,850
CGC 7.0 $880
CGC 6.0 $525
CGC 4.0 $350
2017 MARKET UPDATE:
Prices of Batman #181 continue to astound most observers -- except for us. We figured this was massively under-valued for too long.
A CGC 9.8 hasn't sold for nearly three years, but I would not be surprised to see one pass the $20,000 mark if an owner did bring it to market.
Especially important is the presence of the centerfold pin-up. It's almost always missing from lower-grade copies.
CGC 9.4 $5,275

CGC 9.0 $1,800
CGC 8.0 $1,200
CGC 6.0 $385
CGC 4.0 $295
There are many hilarious and compelling Batman villains. Several of them appear on the Hot 100 list:
Batman #189 (1st Silver Age Scarecrow)
Batman #59 (1st Deadshot)
Batman #121 (1st Mr. Zero / Mr. Freeze)
Detective Comics #140 (1st Riddler)
Batman Adventures #12 (1st Harley Quinn)
But our all-time favorite is Poison Ivy. She's super-sexy, deadly, and cast in the mold of Catwoman.
This book is tough in high grade. The mostly red cover shows wear and handling. The pin-up centerfold is often missing, rendering many copies incomplete.
Not everybody will be able to afford our recommended grade. But it's hard to compromise on a book which shows such huge potential, and is worth saving up for if you cannot afford one now.
What to Invest In
A clean CGC 9.0 copy of Batman #181 will be a great investment. Lower grade copies are common. In this shape, it's an easy sell later. Click to buy a copy at Goldin
Have this book? Click to appraise its value NOW!

Related Pages on Sell My Comic Books
Batman Villains List and Value of Key Appearances
Batman Comic Book Price Guide, Issue by Issue
175 most expensive Silver Age comic books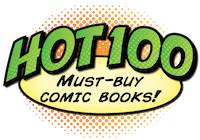 Click to return to the Hot 100 Investment Comic Books menu
Other Batman-Related Price Guides on SMCB