Archie's Girls Betty and Veronica 320
Archie's Girls Betty and Veronica #320, 1st Cheryl Blossom
DROPPED OUT
NOTE: We use eBay to provide references to live prices of comic books. Clicking a text link or image marked 'Check live prices' will take you to eBay.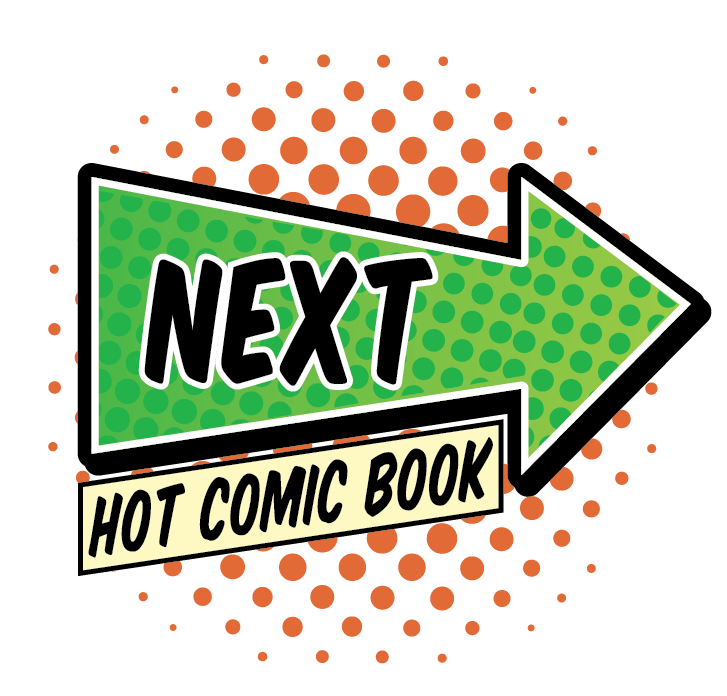 CLICK TO SEE THE NEXT HOT COMIC BOOK!
Why Archie's Girls Betty and Veronica #320 is Hot
DROPPED OUT OF THE LIST IN 2019
2018 MARKET UPDATE: WE SELDOM SEE THIS BOOK...
This comes from the early 80s, a difficult period for Archie collectors to complete. I probably take a look at this book a few times a year, and it's usually in poor shape.
Sales turnover is pretty quiet, as usual, and the book is really holding rather than appreciating, which is why we moved it down the 100 Hot Comics list this year.
There is a Canadian edition which is scarcer in high grade, with only 22 examples in the census versus 84 of the regular edition.
CGC 9.8: $2,150

CGC 9.6 $925

CGC 9.4 $650

CGC 9.2 Canadian Edition $800
CGC 9.0 $435

CGC 8.0 $275
CGC 8.0 Canadian Edition $250
2017 MARKET UPDATE:
When the Riverdale TV series came out, Cheryl Blossom was revealed as a snarky, back-stabbing redhead. Hot yes, but a million miles away from the ditzy character in the Archie comic books series.
This is a scarce early 1980s book. Its white cover and square binding mean it seldom appears in truly high grades.
There is a Canadian edition which is approximately four times scarcer than the regular one, and it commands high prices when it is sold.
CGC 9.8: $2,150

CGC 9.6 $1,100

CGC 9.4 $720

CGC 9.2 $470

CGC 9.0 $310

CGC 7.5 $340

Two words for why this book is so hot: Cheryl. Blossom.
If you don't know who Cheryl Blossom is, then take a quick look at this: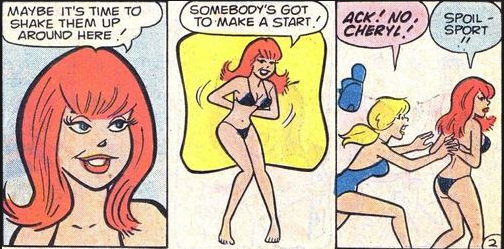 She's hotter than all the books on this list. 'Nuff said.
What to Invest In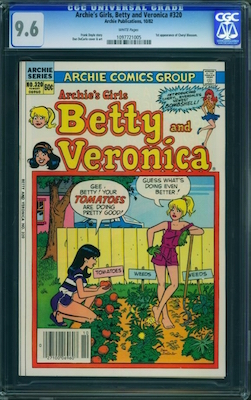 A very strange book, Archie's Girls Betty and Veronica should be bought in a CGC holder in the highest grade you can find. Click to get your copy from eBay
Have this book? Click to appraise its value NOW!

Related Pages on Sell My Comic Books
Archie's Girls Betty and Veronica Comics #1-100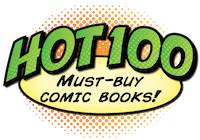 Click to return to the Hot 100 Investment Comic Books menu