What Are Recalled Comics, or So-Called Error Variants? And Why Should You Care?
Comic Book Printing Errors and Other Recalled Comics
Any time that something is printed, there is the potential for mistakes to occur.
The four color printing process breaks down a finished color comic into black, cyan, magenta and yellow.
If any of those four inks is missing, incorrectly balanced, or printed off-center, then a quite striking and very obvious (when compared to a correct version) error is the result.
Here are some examples of the more well-known errors which occurred during the printing process: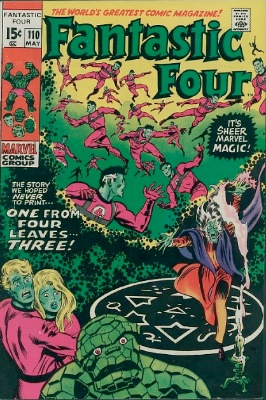 Fantastic Four #110 error of color variant.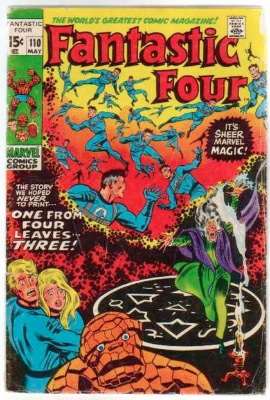 Fantastic Four #110 original.
Spawn #1 missing black ink error variant.
Spawn #1 regular edition.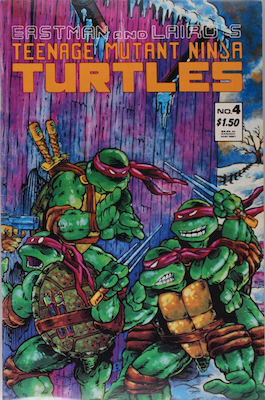 Teenage Mutant Ninja Turtles #4 2nd print error with wrong artwork.
Teenage Mutant Ninja Turtles #4 2nd print regular edition.
As the comic book collecting hobby matures, the kind of errors so prized by stamp or coin collectors will become far more valuable.
Simply, there are very few surviving examples of most printing mistakes. Even though comic books were a cheap entertainment medium, standards at the publishing houses were high.
Once a mistake was detected, the incorrect error variant comics were usually ordered to be recalled and destroyed.
If they had already gone on sale, then buyers of comics would have 'accidentally' purchased the error comics, and may never have realized.
Read on to discover how these fascinating "error variants" are under-appreciated... and often under-valued.

Examples of Recalled Comics and Error Variants
This kind of comic book can be broken down into two main categories:
Recalled comics
Printing and production errors
Recalled comics are issues where the publisher realized after distribution that there was something offensive, potentially libellous, or physically wrong with the comic book.
Some famous examples include artists who had a grudge and purposely included something offensive; League of Extraordinary Gentlemen #5, where an advertisement (actually a genuine Victorian product) for "Marvel douce" led to the print run being recalled and destroyed.
The artist on X-Men Gold #1 hid anti-semitic messages or art that could have left Marvel open to a lawsuit; they preferred the expense of recalling the entire print run to replace it rather than run the risk of brand damage.
Nudity and potentially offensive art is one reason why comics can be recalled. The most famous recent example was Batman: Damned #1, which featured a panel where Bruce Wayne's penis was visible. (This became fondly known as the first appearance of Bat-wang.)
Error variants are usually bad printing mistakes, or story-ruining production failures, such as Walking Dead #35, which had an error variant repeating two pages of story side by side; or Sandman #19, which had two pages printed in the wrong order.
We will create pages dedicated to recalled comics in the coming weeks.
More of our Comic Price Guides