NEW ENTRY!

100 Hot Comics #45:
All New Marvel NOW Point One 1
1st Kamala Khan as Ms. Marvel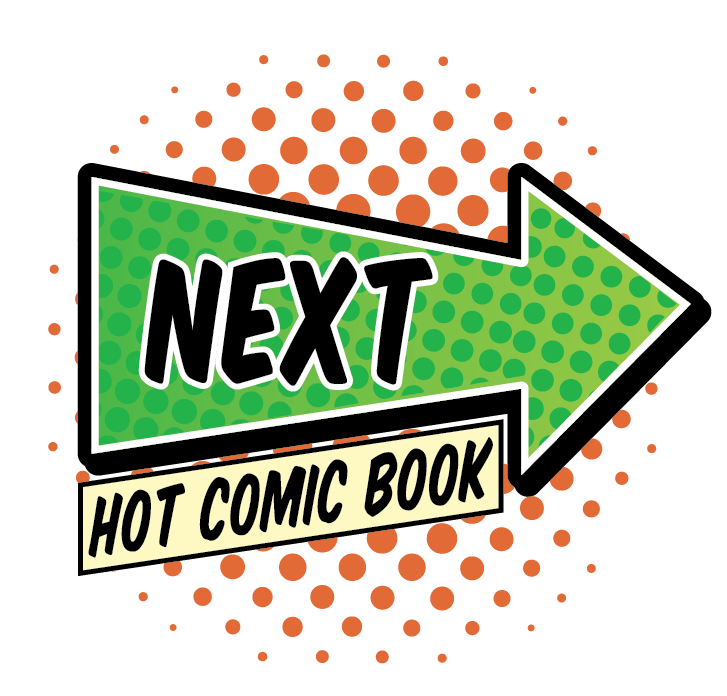 CLICK TO SEE THE NEXT HOT COMIC BOOK!
Why All New Marvel Now Point One 1 is a Hot Comic
It's all-change in the MCU, with upcoming Marvel movies featuring female and visible minority versions of superheroes, as well as brand new franchises returning to the fold.
Jane Foster as Thor, Miles Morales as Spider-Man, and with All-New Marvel Now Point One #1, Kamala Khan as Ms. Marvel.
While some of the shine has definitely come off of the Ms. Marvel character due to a mixed reception to her rushed movie and appearance in Avengers: Endgame, a reboot featuring Khan seems the most likely way forward.
Consequently, this book has heated up in the past year.
What to Invest In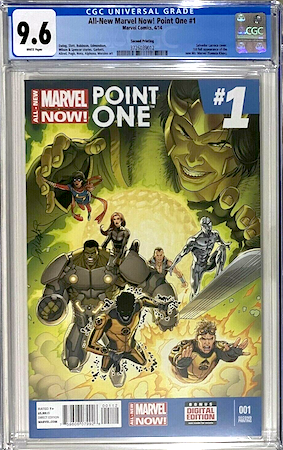 We recommend looking for a CGC 9.6 of All New Marvel NOW Point One 1. Click to buy a copy

Here is the more valuable variant version of All New Marvel NOW Point One 1. Click to buy a copy
As usual for modern comic books, you have to go high grade or go home. While lower-quality copies do change hands, it's not a place I would put cash.
9.8s are currently 3x the 9.6 price, and I see price compression in the 9.2 and 9.4 grades. That will naturally push up the 9.6, which is currently under-priced.
There is a variant edition which is one of the top 100 variant comics by value.
Below, we price the regular and variant editions for recent sales.
9.8 $740 regular / $2,600 variant
9.6 $265 / $1,325
9.4 $155 / $850
9.2 $155 / $525
9.0 $115
8.5 $135(!)
8.0 $90
If you're not sure about variant comics, then we don't recommend getting involved in that rarefied market. It's not for the feint of hearts.
Have this book? Click to appraise its value NOW!
Related Pages on Sell My Comic Books
Ms. Marvel Comic Book Price Guide
Most Valuable Comic Books of the Modern Age
Ms Marvel #1 was formerly on the Hot 100 list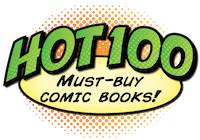 Click to return to the Hot 100 Investment Comic Books menu
Go from All New Marvel Now Point One 1 to the 100 Hot Comics menu
Sell My Comic Books is the creator and home of the 100 Hot Comics list!