NEW ENRTY!

 100 Hot Comics 2023 #16: All-Star Western 10, 1st Jonah Hex
100 Hot Comics: All-Star Western 10, 1st Jonah Hex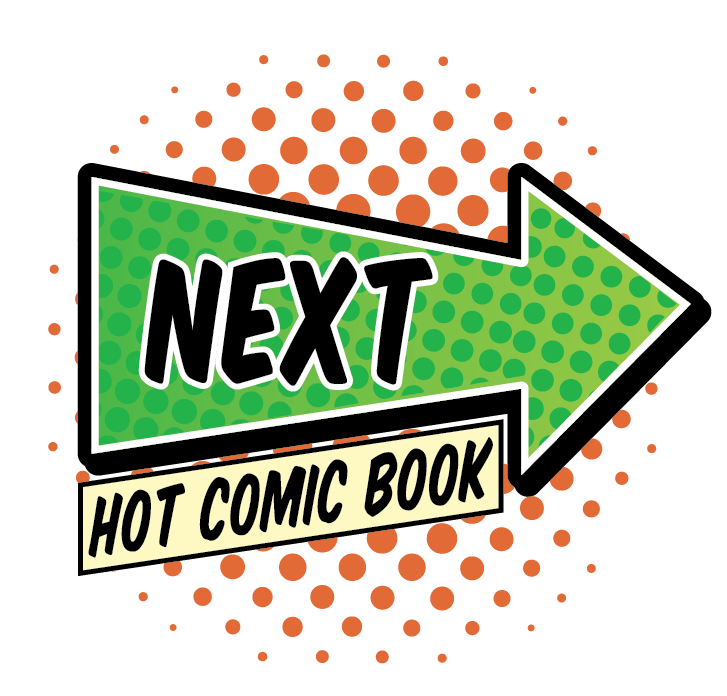 CLICK TO SEE THE NEXT HOT COMIC BOOK!
Why All Star Western 10 is a Hot Comic
Jonah Hex! The scarred bounty hunter has been a mainstay of off-beat stories since his creation in 1972.
Recent speculation that the character is due a reboot in the DC Universe has seen this book (relatively speaking in the tough post-Covid marketplace) heating up.
When everything else is falling, a book (especially one like this with a less than mainstream appeal) that is ticking up or sideways is worth keeping an eye on. It's this year's highest new entry on the 2023 100 Hot Comics list.
What to Invest In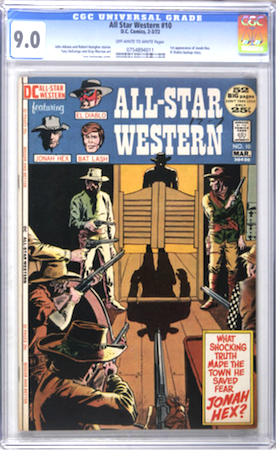 All-Star Western #10 is best invested in with a crisp CGC 9.0 or better, if you can afford it. Click to find a copy

High-grade copies of this book don't change hands very often. The last sale of a 9.8 is an outstanding $9,000, and with only eight such copies in the CGC census, it's hardly a surprise.
In fact, there are only 159 copies graded 9.0 or higher. All-Star Western was a low-selling book and this is reflected in the scarcity of nice examples in the market.
9.8 $9,000
9.6 $2,775
9.4 $1,240
9.2 $900
9.0 $1,100
8.5 $780
8.0 $680
7.5 $550
7.0 $440
6.5 $380
6.0 $385
5.5 $260
5.0 $300
4.5 $285
4.0 $235
Have this book? Click to appraise its value NOW!
Click Here to Get Your Free Appraisal or Consign Your Books to Auction!
Related Pages on Sell My Comic Books
Most Valuable Bronze Age Comic Books (1970s)
More Bronze Age Most Expensive Comics
Other DC Comic Superheroes Price Guides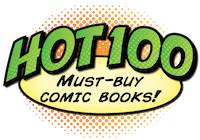 Click to return to the Hot 100 Investment Comic Books menu
Go from All Star Western 10 to the 100 Hot Comics menu
Sell My Comic Books is the creator and home of the 100 Hot Comics list!