100 Hot Comics #7:
GI Joe 21, 1st Storm Shadow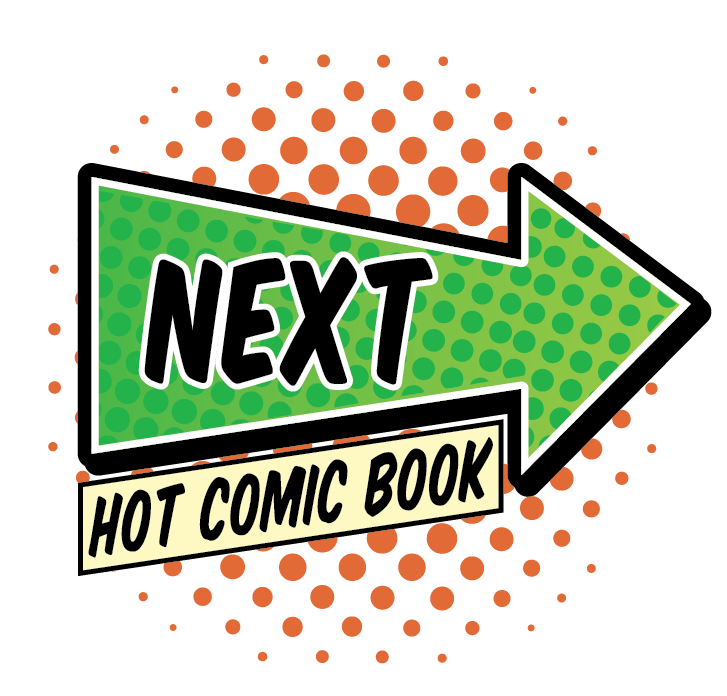 CLICK TO SEE THE NEXT HOT COMIC BOOK!
Why GI Joe 21 is a Hot Comic
2021 MARKET REPORT: TOP TWO GRADES OUT-PERFORM THE MARKET, WHILE LOWER GRADES SNEAK A FEW POINTS
The big gains are in the scarce CGC 9.8 and 9.6 grades.
Below that, including my target grade of 9.4, the increases are smaller.
Note that scarce Canadian price variants are starting to gain traction. Keep an eye on this segment of the market.
9.8 $2,730
9.6 $545
9.4 $350
9.2 $400(!)
9.0 $200
8.5 $210
8.0 $160

7.0 $150




6.0 $100
THE BOTTOM LINE
If you invested in my recommended grade last year:
CGC 9.4 2020 $350
LAST SALE $329
PERCENT CHANGE +6%
Storm Shadow was introduced in this book, the so-called Silent Issue. GI Joe 21 was a ground-breaking comic, without any dialog to distract from the visual story.
We see this book all the time at Sell My Comic Books.
It's NEVER nice. Sometimes, we get it in 9.0 to 9.2 shape, but copies in collections are never high grade.
What to Invest In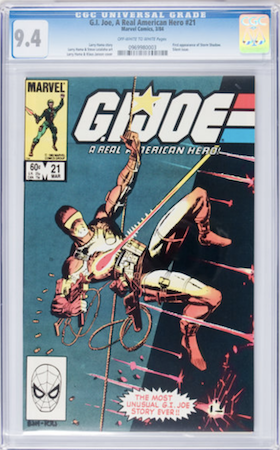 GI Joe 21 is tough to find in high grade. The 9.8 ship has already sailed. We recommend CGC 9.4. Click to buy a copy

Already a $1,000 book in CGC 9.8 and $500 in 9.6, we see a better bet in CGC 9.4. There is still upside, but your risk is lower.
It's a common book but lacking enough reasons for optimism to justify four figures, in my opinion. If you already own a 9.8, though, I'd hold it.
9.8 $1,030
9.6 $500
9.4 $377
9.2 $260
9.0 $125
This is still a modern book. Don't buy anything lower than 9.0.
Have this book? Click to appraise its value NOW!
Related Pages on Sell My Comic Books
Most expensive comic books of the 1980s (Copper Age)
See price guides for all Marvel Comics characters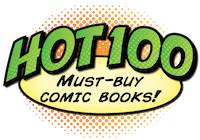 Click to return to the Hot 100 Investment Comic Books menu
Go from GI Joe 21 to the 100 Hot Comics menu
Sell My Comic Books is the creator and home of the 100 Hot Comics list!