100 Hot Comics #98: Rick and Morty 1
DOWN 54 PLACES FROM LAST YEAR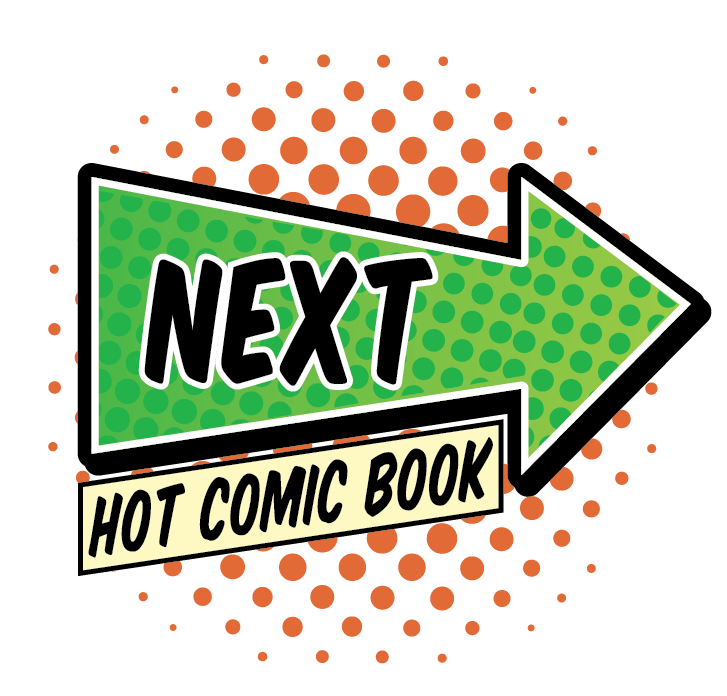 CLICK TO SEE THE NEXT HOT COMIC BOOK!
Why Rick and Morty 1 is a Hot Comic
2021 MARKET UPDATE: I DON'T GET IT...
My son Jasper is always telling me about memes he loves, and then says he can't explain because I just won't get it.
Same for Rick and Morty. I just don't get what the appeal is.
And lately it's cooled off to the extent that it's barely clinging to its hot status.
Recent sales:
9.8 $930
9.6 $265
9.4 $265
9.2 $330(!!!)
9.0 $250
A TV series, a long-running comic book series, with multiple printings and variant editions, all add up to a speculators dream (or nightmare, depending on your point of view).
We will concern ourselves with the first issue, and first printing, with an honorable mention for the rare Roiland variant comic edition.
I like Rick and Morty variants as a collector, but not from an investment point of view. In general, I don't understand modern comics. I particularly don't understand variant comics.
But once one is established, it seems certain to maintain its cult status. Roiland's cover is one such variant -- firmly up in the charts of the most valuable modern variant comics.
Which makes it worthy of your attention, should you have available cash and like the concept of owning one.
As an investment? Very, very hard to call.
What to Invest In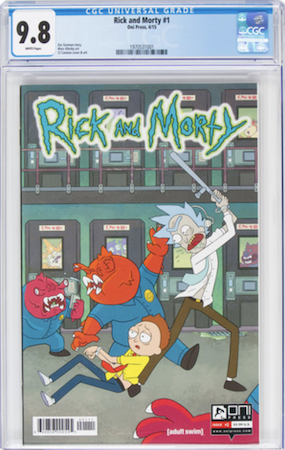 We recommend a CGC 9.8 with white pages, as usual for modern comics. If you can afford one! Click to buy a copy

Let's look at the regular first printing here. We recommend CGC 9.8 with white pages.
9.8 $865
9.6 $300
9.4 $230
9.2 $160
9.0 $180(!)
8.5 $260(!!!!)
Now let's look at the Roiland variant.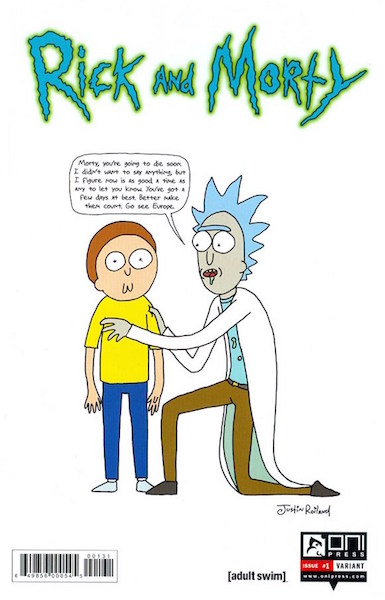 9.8 $2,040
9.6 $1,000
9.4 $1,000 (OMG)
9.0 $700

8.5 $400

8.0 $500 (OMFG)
See how ignorant purchases are magnified in modern variant comics?
When you really, REALLY want to own something admittedly scarce, then the adrenaline can lead to you making some seriously costly errors. Ouch.
The average investor should stick to the first printing, and leave variants to those who know the market well.
Have this book? Click to appraise its value NOW!
Related Pages on Sell My Comic Books
60 most valuable comic books of the Modern age
100 most valuable Variant Comics part one | Variant comics part two
Variant comics part three | Variant comics part four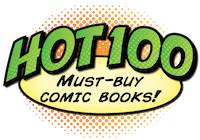 Click to return to the Hot 100 Investment Comic Books menu
Go from Rick and Morty 1 to the 100 Hot Comics menu
Sell My Comic Books is the creator and home of the 100 Hot Comics list!