Hot Comics #77:
Fantastic Four #52, 1st Black Panther
DOWN 50 PLACES FROM LAST YEAR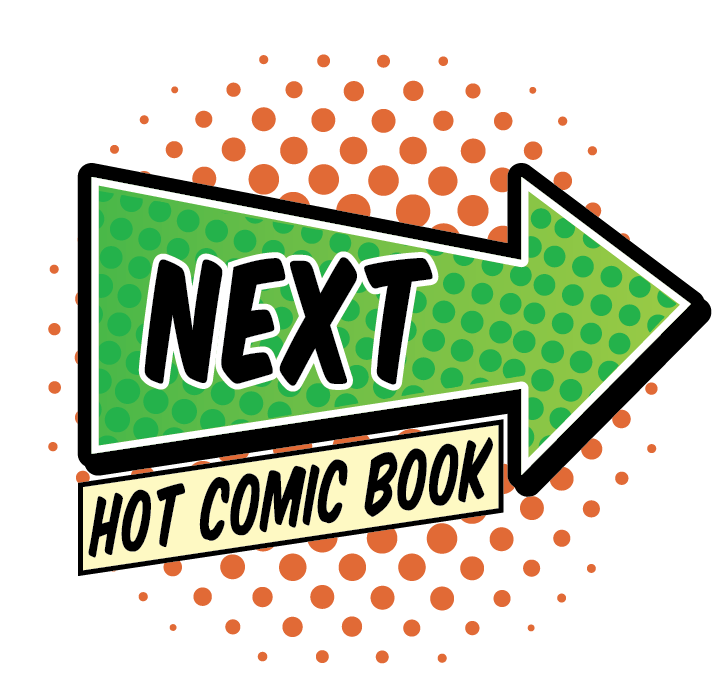 Why Fantastic Four #52 is a Hot Comic
2017 MARKET UPDATE:
Whenever a comic book breaks the $50,000 barrier, it's exciting. A sale in CGC 9.8 of $65,725 is newsworthy, even for such a big key issue.
This year's drop is due to the fuss around his movie debut being over, but we still like this book long-term. Black Panther is not done with the Marvel Cinematic Universe, and vice-versa.
CGC 9.8: $65,725

CGC 9.6 $15,500

CGC 9.4 $8,050

CGC 9.2 $4,700

CGC 9.0 $2,500

CGC 8.0 $1,275

CGC 7.0 $750

CGC 6.5 $695
CGC 6.0 $430

CGC 4.0 $260
It's Marvel movie madness, again. Black Panther has long been the subject of rumor about a big screen appearance, and during the recent round of Marvel movie announcements, his participation in a movie was not only confirmed -- he was THE movie.
Coupled with that interest is the fact that this back issue has a largely black front cover. Black covers are notoriously hard to find in great condition.
Here we have another Silver Age book that has been overlooked for years. Fantastic Four comic books, in general, are less valuable than Marvel counterparts like Amazing Spider-Man, so it's nice to see more key issues emerging.
Aim for a VF-NM example, if you can afford it. Lower grades have actually seen declines, but in high grade this book is still red-hot. GROOWLLLL.
FF #52 is a key issue comic that's here to stay.
Other FF comics on the Hot 100 list:
Fantastic Four #5 (1st Doctor Doom) | Fantastic Four #48 (1st Silver Surfer and Galactus)
What to Invest In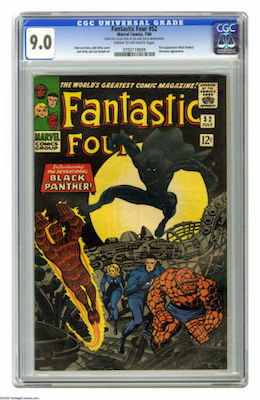 The mostly black cover of Fantastic Four #52 makes finding a copy in high grade a challenge. Look for a CGC 9.0. Click to buy a copy
Have this book? Click to appraise its value NOW!
Related Pages on Sell My Comic Books
Origin and First Appearance of Black Panther
Fantastic Four Comic Book Price Guide
Most Valuable Comics of the Silver Age (1960s)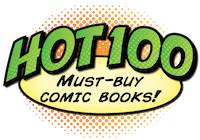 Click to return to the Hot 100 Investment Comic Books menu
Go from Fantastic Four #52 to the 100 Hot Comics menu
Want to sell, appraise or buy comics online? Start here!