Hot Comics #29:
Incredible Hulk #180, Brief 1st Wolverine
UP 24 PLACES FROM LAST YEAR!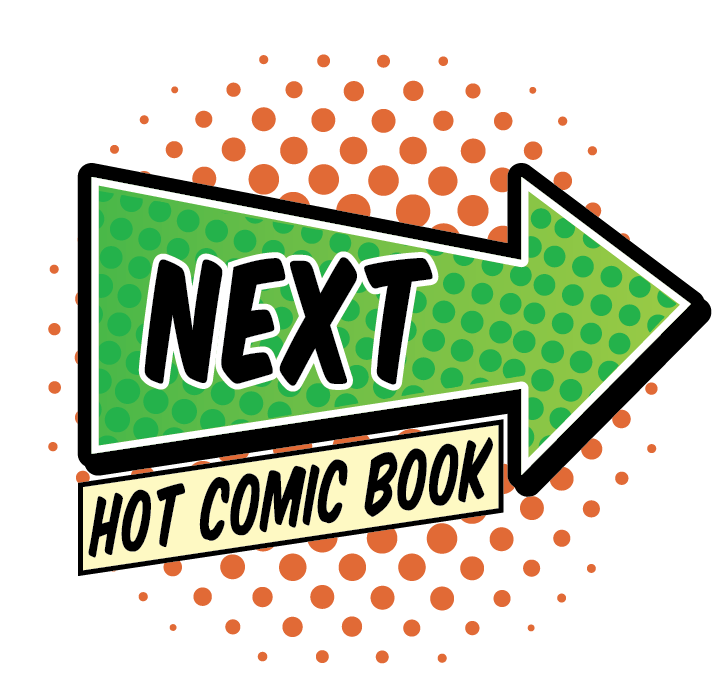 Why Incredible Hulk #180 is a Hot Comic
2017 MARKET UPDATE:
Surprisingly, there hasn't been a sale in CGC 9.8 for over a year, but all other grades above fine are doing very nicely.
Collectors tired of saying "HOW MUCH?!!" when they see 181s selling have been snapping up desirable examples of this book instead. Prices drop far more rapidly as you move down the grades than 181.
CGC 9.6: $1,600
CGC 9.4 $1,050
CGC 9.2 $520
CGC 8.5 $385
CGC 7.0 $270
CGC 6.0 $280(!)
If you cannot afford a decent copy of Incredible Hulk #181 (and let's face it, you probably can't), then the 'poor man's #181' is where your money should go.
Why has this heated up in value? Mainly because Wolverine is still the #1 most popular character to appear in the X-Men comics series, and this is, technically, his actual first appearance. Despite the cameo nature of it.
Let's not delude ourselves, it's still only worth a fraction of the #181 prices, but the gap is slowly closing, especially in higher grades.
For the same price as our recommended 9.2, you would only be able to afford a pretty ragged-looking 4.5 of #181. No contest!
What to Invest In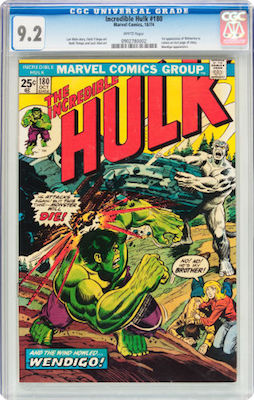 A nice clean CGC 9.2 copy of Incredible Hulk #180, preferably with white pages, is a good, relatively affordable investment. Click to buy a copy
Have this book? Click to appraise its value NOW!
Related Pages on Sell My Comic Books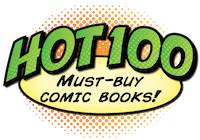 Click to return to the Hot 100 Investment Comic Books menu
Go from Incredible Hulk #180 to the 100 Hot Comics menu
Want to sell, appraise or buy comics online? Start here!