Hot Comics #4:
Marvel Spotlight #5, 1st Ghost Rider
UP 31 PLACES FROM LAST YEAR!
NOTE: We use eBay to provide references to live prices of comic books. Clicking a text link or image marked 'Check live prices' will take you to eBay.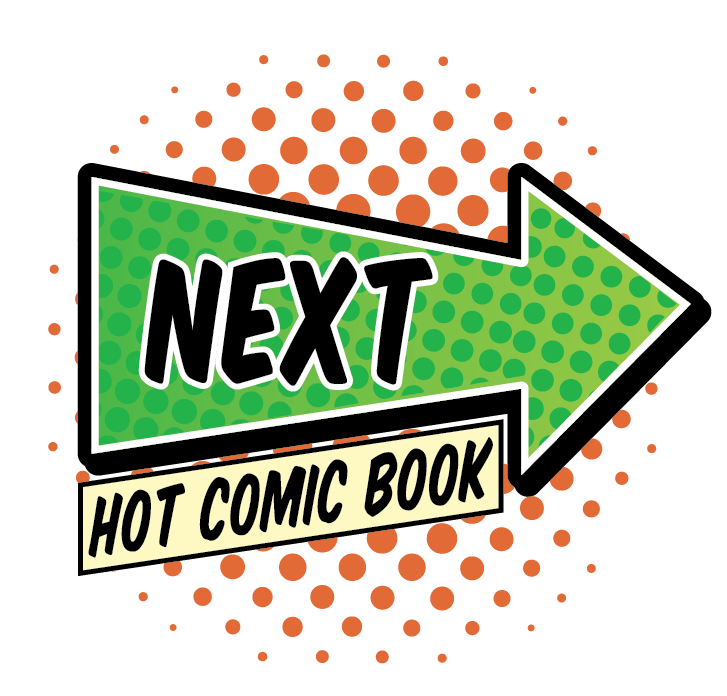 Why Marvel Spotlight 5 is a Hot Comic
2021 MARKET REPORT: ALL THINGS GHOST RIDER ARE STILL BLAZING!
While there has been no CGC 9.8 sale for a long time, a 9.6 did sell for a record price this year.
Other high grades saw slight increases, though low to mid-grade books did very well.
Continue to hold, as the fuss around Cosmic Ghost Rider will continue to shine a spotlight on this classic Bronze Age key issue.
CGC 9.6: $16,560
CGC 9.4 $6,230
CGC 9.2 $5,000
CGC 9.0 $3,700
CGC 8.5 $3,300
CGC 8.0 $2,000
CGC 7.0 $1,350
CGC 6.0 $835
CGC 4.0 $575
CGC 3.0 $525(!)
IF YOU BOUGHT MY RECOMMENDED GRADE LAST YEAR:
Here's the bottom line.
CGC 9.4 2019 $5,280
LAST SALE $6,230
PERCENT CHANGE +17 PERCENT
2020 MARKET UPDATE: RIDE THE HIGHWAY TO PROFITS
While the slight loss in my selected grade is not pleasant to see, I would still feel happy if I were you -- at the time of writing last year there had been no sales in CGC 9.4.
Then there were two in the second half of the year. Average of $5,640 versus the $3,700 in 2018... A slight pull back is nothing to worry about!
Other grades have seen strong increases too. Here are recent sales:
9.6 $13,200
9.2 $4,175

9.0 $2,900
8.5 $1,500
8.0 $1,275
7.0 $755

6.5 $700
5.5 $475

4.5 $380

3.0 $400(!!)

2.0 $250
2019 MARKET UPDATE: BLAZING HOT, JOHNNY BOY
Sadly, our target grade hasn't seen a sale since last year, but many of the other grades have increased by 50 to 100 percent!
You're sitting really pretty if you bought into this book anytime in the past two years. Most of the sales below are comfortably record prices in grade.
Recent sales:
CGC 9.2 $3,089

CGC 9.0 $2,399
CGC 8.0 $1,125
CGC 7.0 $700
CGC 6.0 $472
CGC 4.0 $261
2018 MARKET UPDATE: JOHNNY BLAZE SETTING THE WORLD ON FIRE
We've seen strong sales of this book, especially above the tough VF range for this black covered book from the early 70s.
There's no stopping the price increases, though our 9.4 pick has only appreciated 9 percent.
CGC 9.6 $11,000
CGC 9.4 $3,700
CGC 9.2 $2,250
CGC 9.0 $1,050
CGC 8.0 $650
CGC 7.0 $380
CGC 6.0 $310
CGC 4.0 $175
2017 MARKET UPDATE:
While the movie trail has gone cold for Ghost Rider, this book is still very popular with collectors and investors. It's doubly tough, being a black cover and a picture frame cover (notoriously hard to find in high grade).
While some grades have seen prices cool off, the 9.8 sale makes this book the most valuable of the Bronze Age (not counting the freak CGC 9.9 sale of Incredible Hulk #181).
CGC 9.8: $48,500
CGC 9.4 $4,850
CGC 9.2 $1,500
CGC 8.0 $560
CGC 7.0 $400
CGC 6.0 $325
CGC 4.0 $260
Despite the best efforts of Nic Cage, nobody much cares for the series of Ghost Rider movies. Tedious storylines and perhaps some of the least likeable 'heroes' in the MCU have kept Ghost Rider a second-string hero.
Nevertheless, Marvel Spotlight #5 is a genuine key issue, and has enough demand to cause its price to increase in the last year or so.
Part of the renewed excitement is the fact that film rights have reverted to Marvel Studios. Maybe there will be no more dedicated Ghost Rider movies, but if the character even crosses over into a mainstream series, then you'll see prices rocket.
Forget CGC 9.8. There are only two examples in the census, mainly due to the mostly black cover of this early 70s book, and the next time one hits market we expect it to fetch close to $20K.
9.6s are the next best thing, but probably not affordable to most of us. We recommend a 9.4 with white pages, which will still cost you close to $2,500, but has the potential for big appreciation.
What to Invest In
A CGC 9.4 copy of Marvel Spotlight #5 has huge potential to appreciate over time. Click to find your copy
Have this book? Click to appraise its value NOW!

Go from Marvel Spotlight 5 to the 100 Hot Comics menu