Strange Tales #101, 1st Solo Human Torch Story Since 1954
DROPPED OUT OF THE LIST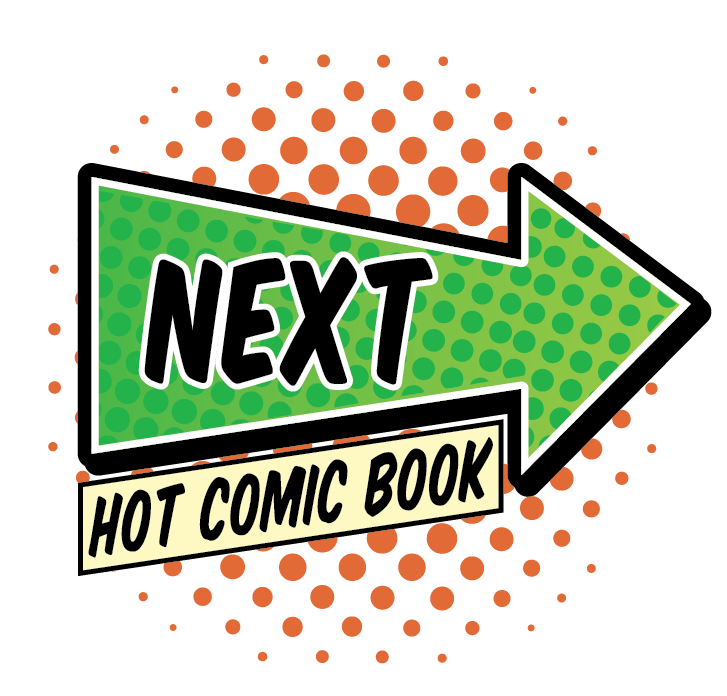 CLICK TO SEE THE NEXT HOT COMIC BOOK!
Why Strange Tales 101 is a Hot Comic
DROPPED OUT OF THE LIST IN 2019
2018 MARKET UPDATE: NEW TO THE 100 HOT COMICS LIST!
I'm going to put this in bold caps, so you cannot possibly miss it:
THIS BOOK IS MASSIVELY UNDER-VALUED IN THE MARKET.
We seldom see it at all, and when it does come into the office in a collection, it's usually a rag. I almost fell off my chair when I saw the prices this book is changing hands for!
Here are recent sales:
CGC 8.0 $1,400

CGC 7.5 $1,100
CGC 7.0 $800

CGC 6.0 $320

CGC 5.0 $245
CGC 4.0 $200
There are 451 books in the census, but only 18 at 8.0 and only 31 nicer.
What to Invest In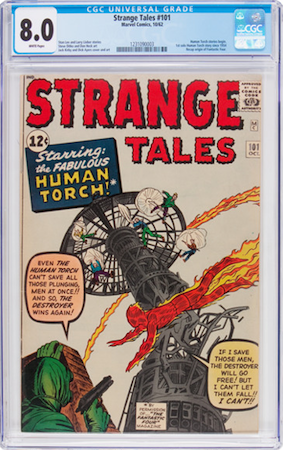 This book has been under-valued for years. Look for a CGC 8.0. Click to buy a copy from eBay
It's shockingly affordable to own a CGC 8.0 copy of this Silver Age key issue comic!
There are CGC 6.5 copies of Incredible Hulk #181 which sell for higher. That's ridiculous.
While $1,500 is not pocket change, it's a relatively low-risk gamble. I really like this book at this price. It can't stay this cheap forever...
Have this book? Click to appraise its value NOW!

Related Pages on Sell My Comic Books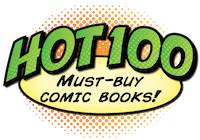 Click to return to the Hot 100 Investment Comic Books menu