Hot Comics #66:
Hero for Hire #1, 1st Luke Cage
DOWN 21 PLACES FROM LAST YEAR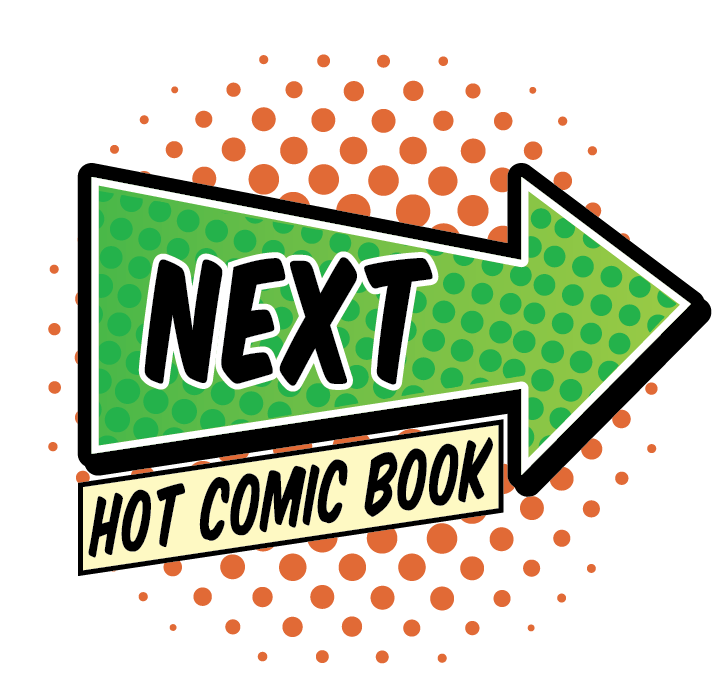 Why Hero for Hire #1 is a Hot Comic
2017 MARKET UPDATE:
Prices have softened since last year's Netflix debut, but this book is still notoriously tough in high grades.
If you waited to buy it until now, you're getting a ten or 15 percent discount to the market from the highs. But still a decent bet. We are still waiting to see if there will be a second series.
CGC 9.6: $4,100

CGC 9.4 $2,950

CGC 9.2 $1,600
CGC 9.0 $1,000

CGC 8.5 $550

CGC 7.0 $295

CGC 4.0 $140

Marvel's new lineup of TV series, including Jessica Jones and Daredevil, has brought a number of previously under-valued key issues into the limelight.
Arguably, Hero for Hire #1 is the most spectacular winner. A CGC 9.8 copy of HFH #1 just sold for $26,000. That places it comfortably the top three most valuable comic books of the Bronze Age at the moment.
Not all of us have that kind of coin to drop on a comic book investment. However, a more modest 9.2 copy is affordable, and still represents an opportunity to profit.
What to Invest In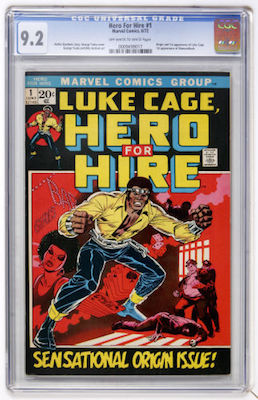 Luke Cage, Hero for Hire #1 is best bought in CGC 9.2 condition. Click to buy a copy
Have this book? Click to appraise its value NOW!
Related Pages on Sell My Comic Books
Most Valuable Comic Books of the Bronze Age (1970s)
Origin and First Appearance of Luke Cage
Upcoming Marvel Movies and TV Series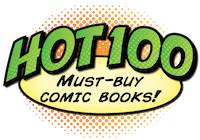 Click to return to the Hot 100 Investment Comic Books menu
Go from Luke Cage Hero for Hire #1 to the 100 Hot Comics menu
Want to sell, appraise or buy comics online? Start here!