Hot Comics #44:
Amazing Spider-Man #50, 1st Kingpin
DOWN 29 PLACES FROM LAST YEAR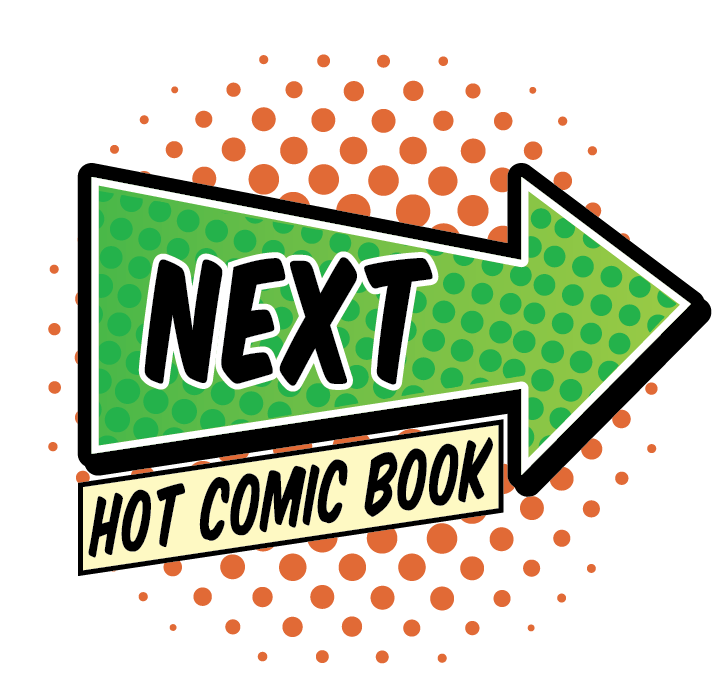 Why Amazing Spider-Man #50 is a Hot Comic
2018 MARKET UPDATE: KINGPIN IS STILL A HOT ANTI-HERO!
I really thought this book had peaked. It has not sold in super-high grade for a while, but otherwise we're still seeing strong returns when we sell ours.
Our recommended grade of CGC 9.0 did well, returning 17 percent in the past 12 months. Recent sales:
CGC 9.2: $3,500
CGC 9.0 $2,350

CGC 8.5 $1,350
CGC 7.5 $650
CGC 6.0 $450
CGC 5.0 $320
CGC 4.0 $265
2017 MARKET UPDATE:
Kingpin's role in the Daredevil TV series on Netflix has catapulted a previously under-valued Silver Age key issue into the stratosphere.
However, there is a plentiful supply of lower grade books. Stick to comics in fine or better shape if you want to see returns on your investment.
CGC 9.2: $2,600
CGC 9.0 $1,700

CGC 8.5 $1,225
CGC 7.5 $675
CGC 6.0 $350
The Kingpin is one of the Spider-Man villains who has remained 'untapped' by the various movie treatments since the late 1990s.
Recent news that Marvel and Sony will team up on a second reboot make it likely that bad guys like Kingpin, the Vulture and maybe Doctor Doom may get their turn in the Spidey limelight.
In almost every collection of ASM that we're offered, this book is beaten to heck. Its dark red cover shows wear a lot, so you'll need to be very selective about the copy you invest in.
The jump from CGC 8.5 to 9.0 is not great, but the next step to 9.2 is over double, making 9.0 the best value.
What to Invest In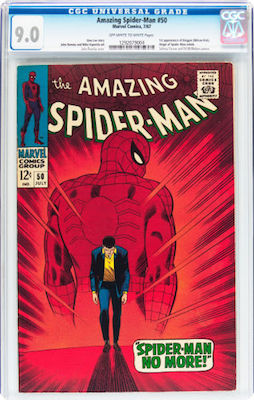 The cherry-red cover of Amazing Spider-Man #50 often presents with wear or creasing. Try to buy a CGC 9.0 copy. Click to buy
Have this book? Click to appraise its value NOW!

Related Pages on Sell My Comic Books
Amazing Spider-Man Comic Book Values
Spider-Man Villains List with First Appearance Prices
Origin and First Appearance of Kingpin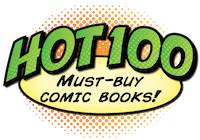 Click to return to the Hot 100 Investment Comic Books menu
Go from Amazing Spider-Man #50 to the 100 Hot Comics menu