100 Hot Comics #35:
Edge of Spider Verse 2, 1st Spider-Gwen
DOWN 19 PLACES FROM LAST YEAR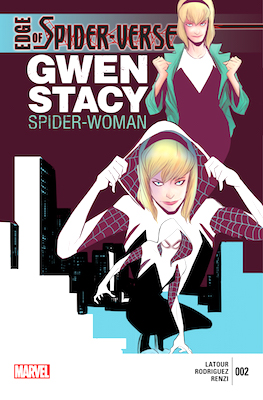 100 Hot Comics: Edge of Spider Verse 2, 1st Spider-Gwen. Click to order a copy from Goldin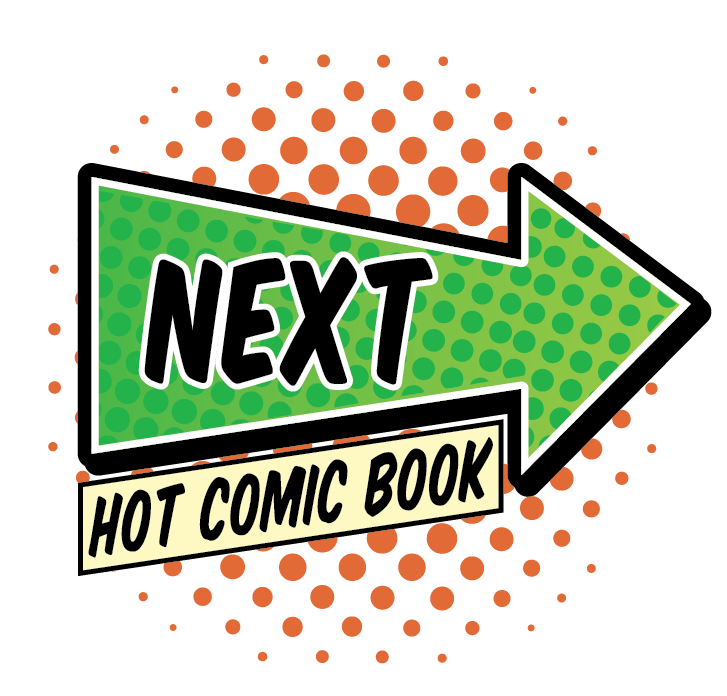 CLICK TO SEE THE NEXT HOT COMIC BOOK!
Why Edge of Spider Verse 2 is a Hot Comic
2023 MARKET REPORT: VERY HARD TO READ THE MARKET ON THIS BOOK
Prices are all over the place on this book, but the way to go is the Greg Land variant.
Wait for prices to come down further before you pull the trigger on the regular version.
2022 MARKET REPORT: PRICES DOUBLE IN TOP GRADES
Both the variant edition and regular version doubled in price in CGC 9.6 and 9.8, while lower down the grade level there was almost no change at all.
Iron Man is becoming Ironheart, Thor is going to be Jane Foster, Black Panther might be Shuri (or maybe Tosin Oduye), and don't forget Echo.
It's hard to argue against the new wave of diverse and inclusive Marvel superheroes. Certainly the market is supporting the key books in this movement.
Regular edition recent sales:
CGC 9.8 $1,700
CGC 9.6 $900
CGC 9.4 $600
CGC 9.2 $600(!)
CGC 9.0 $450
Variant comic recent sales:
CGC 9.8 $11,250 (WOW!)
CGC 9.6 $5,000
CGC 9.4 $2,400
CGC 9.2 $1,300
CGC 9.0 $1,500(!!)
2021 MARKET UPDATE: GWEN WAS ALWAYS HOT, BUT NOW SHE'S SMOKING
This was a banner year for Spider-Verse 2, with all things female Spider taking off. Spider-Woman, Spider-Girl and of course Spider-Gwen.
Miles Morales will surely be back, and so will Gwen.
We've posted two sets of recent sales: one for the regular and one for the on-fire variant comic.
Regular edition recent sales:
CGC 9.8 $900
CGC 9.6 $450
CGC 9.4 $400
CGC 9.2 $405(!!)
CGC 9.0 $300
Variant comic recent sales:
CGC 9.8 $6,030 (WOW!)
CGC 9.6 $2,260
CGC 9.4 $2,000
CGC 9.2 $1,300
CGC 9.0 $1,500(!!)
IF YOU BOUGHT MY RECOMMENDED GRADE LAST YEAR:
Here's the bottom line.
CGC 9.8 2020 $687
LAST SALE $900
PERCENT CHANGE +31%
2020 MARKET UPDATE: GWEN COOLS IT
Edge of Spider Verse 2 is holding its own, but not hot enough to justify a higher position on the list this year.
CGC 9.8 posted a strong last sale of $490. The variant edition was up 15 percent to $2,550 in CGC 9.8 as well.
Other grades are all over the place.
2019 MARKET UPDATE: NEW ON THE 100 HOT COMICS LIST!
Edge of Spider Verse 2 is one of several books on the 100 Hot Comics list to benefit from movie mania this year.
Spider-Man: Into the Spider-Verse, despite animation not being everybody's cup of tea, is a big hit in the movies, and many of the first editions of the characters have seen increases in value.
Most notable of these is Ultimate Fallout #4, also on the hot 100 list, the first appearance of the protagonist Miles Morales, but there are lots of others. Most have begun to fall back due to profit taking.
Spider-Gwen has a wider appeal though. Spider-fans have always had a soft spot for Gwen Stacy (just as Peter Parker has), and this crossover into her role as a superhero is sure to endure where others (Spider-Man Noir, Peter Porker Spider-Ham) will not.
There are two versions to consider when deciding what to invest in, and they are really totally different propositions, as we will see in a moment.
What to Invest In
Let's start with the regular edition. Remember that the most important aspect of supply and demand is demand -- a large supply does not affect prices, as New Mutants #98 has proven.
CGC 9.8 copies have been driven up to the $500 mark. The most recent sale was $485 (pity the poor soul who paid $600 in January 2019).
I certainly wouldn't pay more than $485 for a 9.8. If you're patient, then you will probably find one for nearer $400.
I would not recommend any other grades either. Modern books are so common in high grade (there are over 1,600 CGC 9.8s in the census) that it doesn't make sense to lower your standards.
As for the variant edition by Greg Land. There is an entire sub-community dedicated to collecting variant covers.
Here are some recent selling prices. You'll have to decide on your budget: I don't mind lower than 9.8 for these rarer variants.
CGC 9.8 $2,200
CGC 9.6 $1,357
CGC 9.4 $920
CGC 9.2 $650
CGC 8.5 $811 (!!)
Have this book? Click to appraise its value NOW!
Related Pages on Sell My Comic Books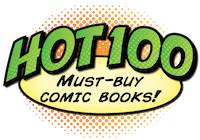 Click to return to the Hot 100 Investment Comic Books menu