Hot Comics #49:
Star Wars #1, Rare 35c Price Variant
DOWN 34 PLACES FROM LAST YEAR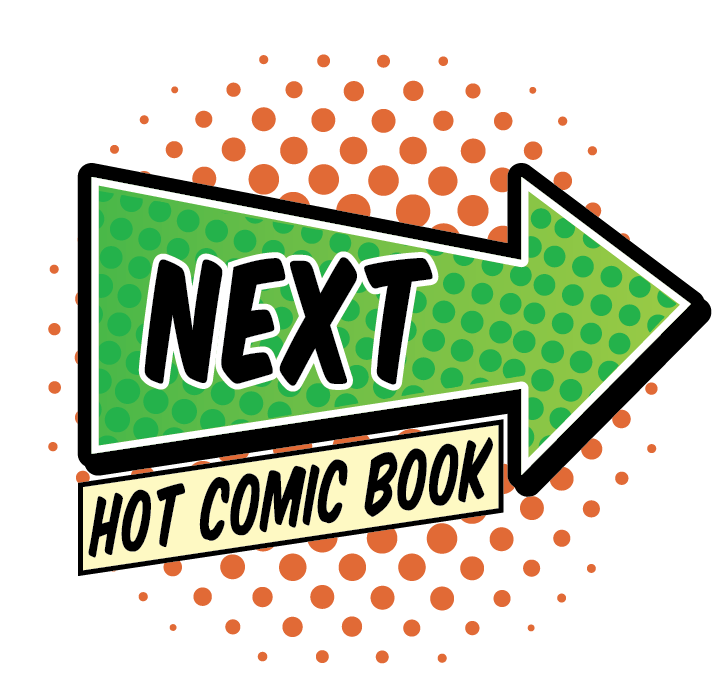 Why the Star Wars #1 35c Price Variant is a Hot Comic
2017 MARKET UPDATE:
This book is always going to be in demand. No matter what the ebbs and flows of the market, and the coming and going of the various Star Wars movies, it will find a new home whenever one is offered.
The new record price for this book was set about a year ago, after we published. There are no less than 11 CGC 9.4s in the census (and two 9.6s), and one of the 9.4 copies changed hands for over $25,000! Surely if the 9.6s come to the market, $50k is possible.
High-grade copies are scarce to rare. Even so, lower-grade books have seen price compression. There may be very little difference in selling price between a 2.0 rag and a 5.0 mid-grade book, so be picky and wait for your opportunity.
CGC 9.4 $26,290

CGC 9.0 $10,350

CGC 8.5 $6,750

CGC 7.5 $5,000

CGC 7.0 $4,300

CGC 6.0 $4,400
CGC 5.0 $2,550
CGC 4.0 $3,250
One of the biggest movie launches of all time didn't disappoint. After the horrendous flops of Episode I, II and III, the Star Wars movie franchise really needed a home run. The Force Awakens was it.
Fans of Star Wars comics know all about the 35c price variants from Marvel. They are genuinely rare. There are 4,500+ copies of the regular #1 certified by CGC, against only 153 in all grades of the 35c variant.
It's hard to recommend any particular grade, because these come to market so seldom that it makes no sense to be particular. If you see any copy in any grade, snap it up.
And may the Force be with you.
What to Invest In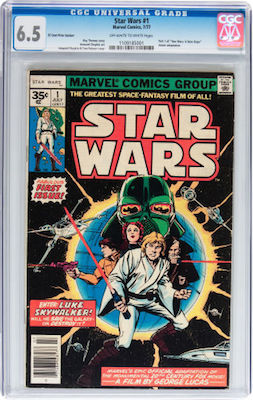 Star Wars #1 35c Price Variants are so scarce, you may have to take what you can get. A CGC 6.5 copy will be a cut above the average ones out there. Click to buy
Guide to 1970s Marvel Price Variants
Click one of the price boxes below to see our separate articles on these rare issues.
Have this book? Click to appraise its value NOW!
Related Pages on Sell My Comic Books
Value of Marvel Star Wars Comic Books
Most Valuable Comic Books of the 1970s (Bronze Age)
List of Upcoming Marvel Movies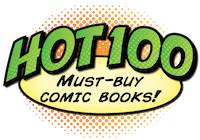 Click to return to the Hot 100 Investment Comic Books menu
Go from Star Wars #1 35c Price Variant to the 100 Hot Comics menu
Want to sell, appraise or buy comics online? Start here!