Goldin Acquires Sell My Comic Books
Goldin Acquires Sell My Comic Books for Undisclosed Amount
Sell My Comic Books is delighted to announce that we have been acquired by Goldin, the leading collectibles auction house.
The staff, intellectual properties and other assets were included in the acquisition, including SellMyComicBooks.com and sister site SellMyComicArt.com.
Sean Goodrich, Head of Comic Client Partnerships, Goldin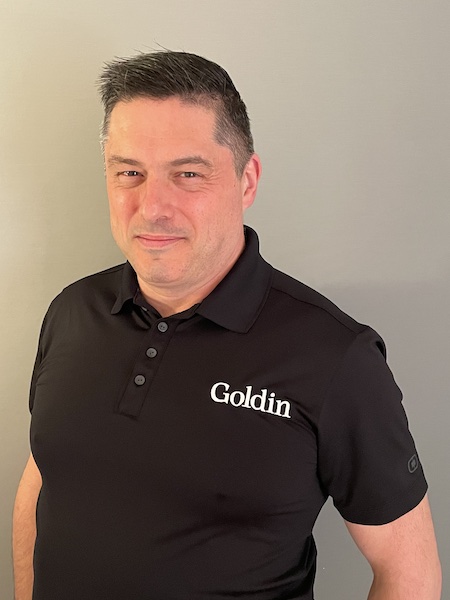 Ashley Cotter-Cairns, Head of Comic Book Strategy, Goldin
Sean Goodrich will be Head of Comic Client Partnerships for Goldin, with Ashley Cotter-Cairns taking the role of Head of Comic Book Strategy.
Goodrich and Cairns will jointly be tasked with making Goldin the market leader in comic book auctions and private sales.
"This is a wonderful opportunity to make our mark in the industry," Goodrich said. "Goldin has been making inroads into the comic book market, most notably brokering the private sale of the 'Rocket' copy of Action Comics #1 for a record $3.4m, as well as unearthing new-to-market mega-keys, and has a growing reputation as the venue of choice for savvy buyers and sellers of vintage comic books."
"The comic book business is long overdue a shakeup, and we're the people to drive that," Cairns commented. "Goldin is making big changes to its platform in the coming weeks and months, and bringing us in to run the comics vertical ensures that they are well-placed to make the most of the opportunities they're building."
All the specialist staff at Sell My Comic Books were retained by Goldin to assist with the growth of the comics vertical.
"The team at Sell My Comic Books lives and breathes the history and passion that makes comics and superheroes a cornerstone of our culture," said Ken Goldin, founder and Executive Chairman of Goldin.
"Collectors know when they submit their items to Sell My Comic Books that they are going to get the best value for their books and the absolute best service available. The synergies between our organizations were obvious and we're thrilled to add the team to the Goldin family."
Goodrich and Cairns are responsible for the Winter Elite 2023 auction, which can be previewed here.
Press Inquiries
Media Contact:
Jake Klein 
GA@goldin.com
646-660-8644
Action Comics #1 Rocket Copy breaks world record, Goldin