NEW ENTRY!

Hot Comics 2021 #82: Batman 155, 1st Silver Age Penguin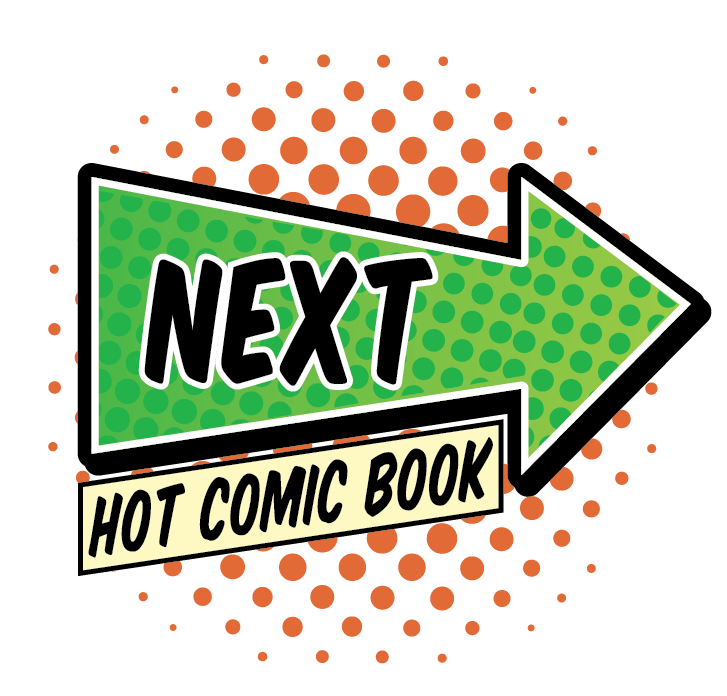 CLICK TO SEE THE NEXT HOT COMIC BOOK!
Why Batman 155 is a Hot Comic
Batman vs Penguin is the classic hero vs villain match-up in Gotham City.
Behind Joker comics, which have cooled off a little since the movie Joker has come and gone, Penguin is the most popular Batman villain.
His first appearance in Detective Comics #58 is a relatively rare comic book.
New records have been set in multiple grades for that book, despite Penguin not appearing on the cover.
This first Penguin appearance in the Silver Age is far more affordable, and yet for how long?
Prices have been rising steadily in recent years, so much so that it's made it to the Hot 100 for the first time for 2021.
What to Invest In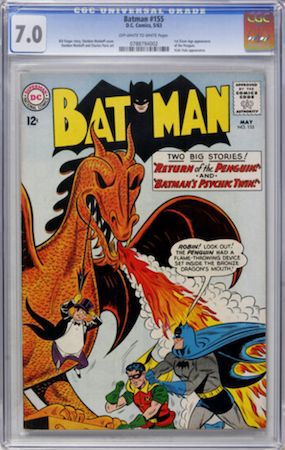 Batman 155 in CGC 7.0 represents good value for money in our book. Click to buy a copy

A new record sale for this book in CGC 9.6 shows how scarce this book is in truly high grade.
Gains have been steady rather than spectacular in most grades.
How long this remains on the Hot 100 depends on a lot of factors.
Rumor of this classic DC Comics character making it to the movie screen in the next round of Batman movies had better be correct.
Otherwise, like most DC back issues, you may see values coming off again before too long.
9.8 $13,200

9.0 $2,280




8.0 $1,300



7.5 $900
7.0 $700
6.5 $665
6.0 $560
5.5 $475
5.0 $375
4.5 $270
4.0 $340(!)
3.5 $290(!)
3.0 $170

1.8 $135
As with most Silver Age comics, be careful about over-paying for a lower grade when you could potentially afford a book one or two grades higher.
The 4.0 and 3.5 recent sales were both higher than the most recent 4.5 sale.
Try to find one with OWW or White pages.
Have this book? Click to appraise its value NOW!
Related Pages on Sell My Comic Books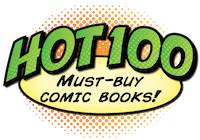 Click to return to the Hot 100 Investment Comic Books menu
Go from Batman 155 to the 100 Hot Comics menu
Sell My Comic Books is the creator and home of the 100 Hot Comics list!