Sell Comic Books the Easy Way

Most people never sell comic books, so they don't have any first-hand knowledge of just how DIFFICULT, frustrating and time-consuming it can be!
Luckily, you're in good hands. We can show you the best way to turn your comics into cash.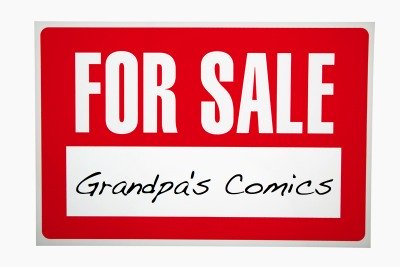 So you've found or inherited some vintage comic books. What choices do you have to dispose of them?
Let's run through them, and point out the pros and cons of each.

Use Local Classified Ads

Why not use a local newspaper, or online classifieds like Craigslist, to sell your comics?
Pros:

The price. Putting an ad in your local paper, or on Craigslist, is usually very affordable (or even free).
Convenience.

You will probably not have to ship anything: the buyer will be local.

Instant action.

You'll get a lot of calls as soon as you advertise (but you should ask yourself WHY you are getting those calls? Did you under-price your comic books?).
Cons:
Lack of privacy.

You reveal your personal information: address, and telephone number, to strangers.

Shark attack!

Most of the people who call you will be dealers. They will pay you the least they can get away with, or pick through your collection, remove the best, and leave you with unsaleable dregs.

Lower prices. By restricting yourself to a local market, by definition you are not going to get the best prices when you sell comic books. By taking the quickest and easiest option, you have missed a big opportunity to offer your books to a national buyer (like SellMyComicBooks.com).

Can You Sell Comic Books Online Using eBay?

The most obvious way to sell comic books online is eBay.
Let's look at the pros and cons of this popular auction site.
Pros:

Immediate action.

You can see in real time how many people have viewed each item, how many watchers there are, and the latest price.

Huge audience.

Millions of worldwide customers for your comic books.

It's fun.

It can become very compelling to watch the price rise as the end of the auction approaches.
Cons:
Extremely time-consuming

. You need to photograph or scan and minutely describe each comic. If you miss any small detail, you can expect lots of emails to answer. TEDIOUS!

Bewildering to newcomers, or the non-computer savvy. eBay's rules, automated invoicing and other settings are a steep learning curve for the novice. It can take ONE HOUR to create a listing! How much time do you have?
Shipping. If you've never shipped a comic book through the mail, prepare for a major P.I.T.A. Comics are very fragile and need a lot of protection. You're going to get a lot of emails asking where the stuff is, need tracking IDs and so on.

Returns.

Be prepared to take back comics if they are not as described, and that can be as simple as the difference between your opinion of the condition and the buyer's.

eBay fees. Can be a hefty chunk of your bottom line. You'll need to accept Paypal too (which ALSO charges a fee for each transaction), so the total fees approach 15 percent or more.

What About Real-World Auctions?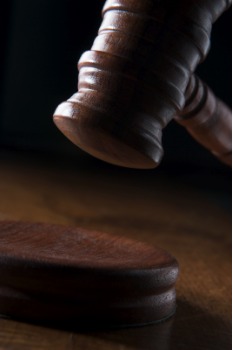 With record-breaking prices set almost every year, it can certainly be a good idea to use a specialized comic book auction company.
Pros:
Cons:
A long turnaround time.

It may be several months -- or even up to a year -- before you receive payment for your comic books.

Seller's premium.

Be prepared to pay 10 or 20 percent for the privilege of selling your comic books!

You're left with the dregs.

Typically, auction companies won't handle cheaper books. So you will sell the best comics via the auction, and still have to dispose of an undesirable balance of lesser comics. HEADACHE!



How Sell My Comic Books Can Help You

Using the FREE comic book appraisal service from Sell My Comic Books makes a lot of sense.
Pros:
Quick service. Rapidly discover the value of single items, or entire comic book collections.
Totally free.

No-charge valuation for insurance or estate settlement purposes.

Fast cash. Immediate payment if you choose to sell old comic books to us.
No obligation.

We won't badger or pressure you to sell, if you would rather keep the comics.



Top Dollar.

We'll beat any price --

contact us

AFTER dealers have offered you insulting prices!
Cons:
Ready to sell comic books, or at least find out their TRUE worth?
Click here to get a free appraisal on your comics today!

Click Here to Get Your Free Appraisal or Consign Your Books to Auction!
Other Helpful Articles to Help You Sell Comic Books