Hot Comics #72:
(Saga of the) Swamp Thing #37, 1st John Constantine (Hellblazer)
DOWN 38 PLACES FROM LAST YEAR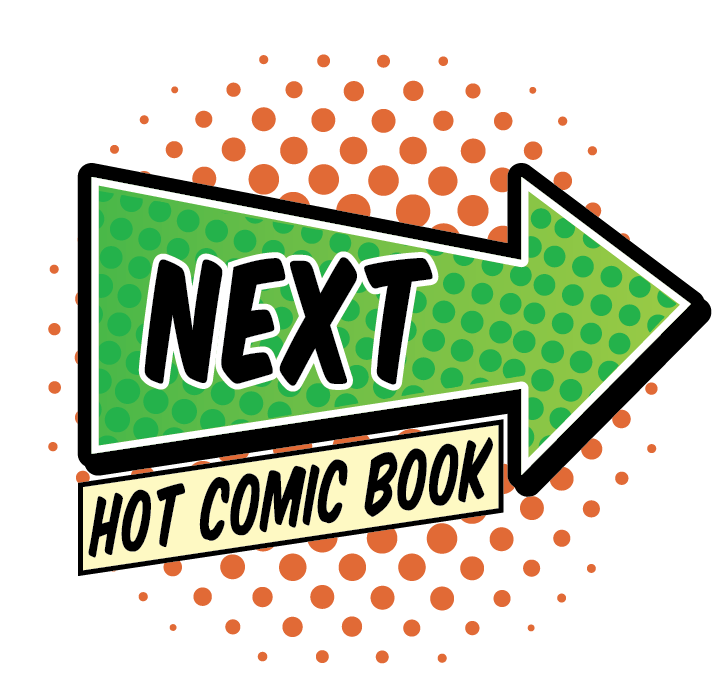 Why Saga of the Swamp Thing #37 is a Hot Comic
2017 MARKET UPDATE:
There is still support for this book in lots of grades. However, CGC 9.8s are pretty easy to come by, and prices have stabilized.
We still think this book has potential, and it's a cheap risk even if it continues its downturn.
CGC 9.8: $450

CGC 9.6 $225

CGC 9.4 $205

CGC 9.2 $150

CGC 9.0 $125

CGC 8.0 $75

Already the subject of a short film and now an NBC TV series in the works, Hellblazer is hot property. However, the first Hellblazer comic book is not valuable and has in fact dropped in value.
This is the first true appearance of John Constantine. True speculators have piled into early 'tryout' or cameo appearances elsewhere, but the weight of money is behind Swamp Thing #37, and so should yours be.
Stick to a white pages CGC 9.8. There is nothing else worth buying.
The kind of book you might find at a garage sale for $2, mind, so a cheap copy in any grade is a good find.
What to Invest In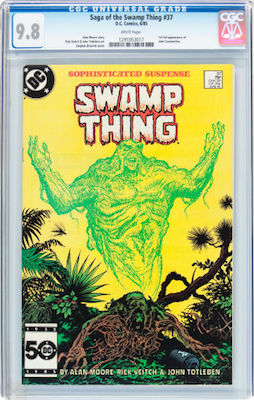 Swamp Thing #37 (1st John Constantine) is not a rare book. You should only buy it in CGC 9.8 with white pages. Click to buy a copy
Have this book? Click to appraise its value NOW!
Related Pages on Sell My Comic Books
Most Valuable Horror Comics Ever Published
1980s (Copper Age) Most Expensive Comic Books
Top 20 Most Valuable Comic Books of the Modern Age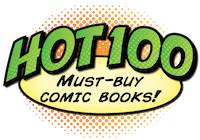 Click to return to the Hot 100 Investment Comic Books menu
Go from Saga of the Swamp Thing #37 to the 100 Hot Comics menu
Want to sell, appraise or buy comics online? Start here!