Night Nurse #1, 1st Linda Carter
DROPPED OUT OF THE LIST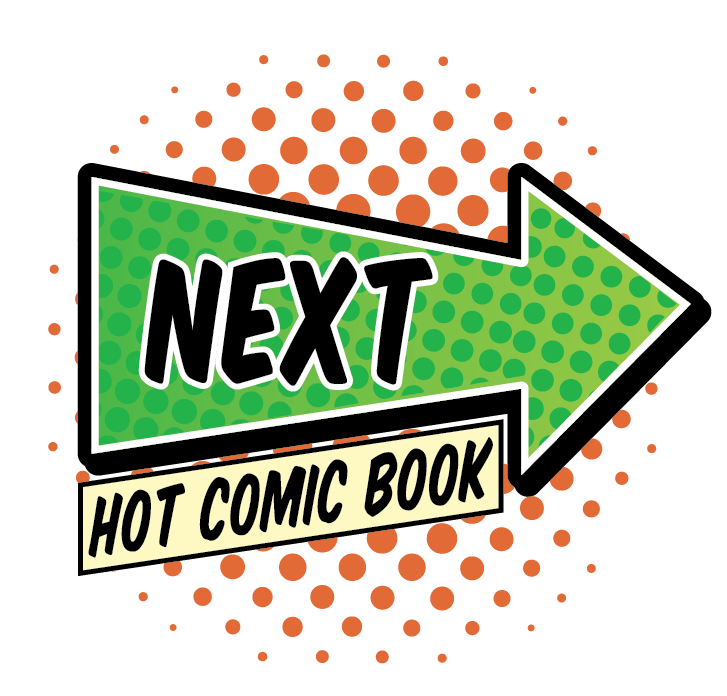 CLICK TO SEE THE NEXT HOT COMIC BOOK!
Why Night Nurse #1 is a Hot Comic
2018 MARKET UPDATE: TRIAGE REQUIRED ON MOST PRICES
This book has gone nowhere, despite all the Netflix fuss. We remain fairly bullish at high grades, but beware of dropping below CGC 9.0 -- there are lots of average copies out there.
Recent sales:
CGC 9.6 $2,090
CGC 9.0 $510

CGC 8.5 $335
CGC 8.0 $285

CGC 7.0 $235

CGC 6.0 $165
2017 MARKET UPDATE:
Once the Netflix fuss died down, Linda Carter's Night Nurse appearance slowed down in value. It's still hot, but some kind of correction is taking place in most grades.
Netflix has a habit of crossing characters over from one property to another, so we may yet see more of Linda Carter.
CGC 9.4 $1,300

CGC 9.2 $610

CGC 9.0 $600

CGC 8.5 $240
CGC 8.0 $310

CGC 7.0 $150

CGC 6.0 $85
Linda Carter seems like an obvious candidate for multiple Marvel TV series crossovers. The character Claire Temple, already part of the Daredevil Netflix series, was based on Night Nurse.

The role is set to be repeated in both the Luke Cage and Jessica Jones TV shows as well.
It's a shame they didn't keep the name the same. By now, this book would have quadrupled in value. But the link between the two is strong enough, and this book scarce enough, to recommend it as an investment.
What to Invest In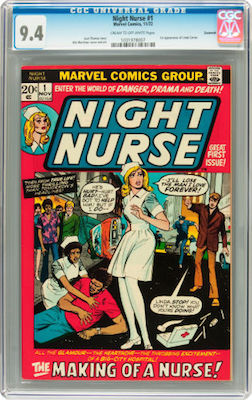 Good luck finding an exceptional CGC 9.4 copy of Night Nurse #1. Linda Carter's first appearance is rare in high grade. Click to buy a copy from eBay
Have this book? Click to appraise its value NOW!

Related Pages on Sell My Comic Books
Daredevil Marvel Comics Price Guide
1st Appearance of Jessica Jones in Alias #1 on the Hot 100
Most Valuable Comics of the Bronze Age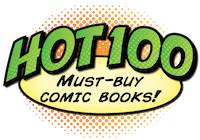 Click to return to the Hot 100 Investment Comic Books menu