100 Hot Comics #96:
New Mutants 87, 1st Cable
DOWN 11 PLACES FROM LAST YEAR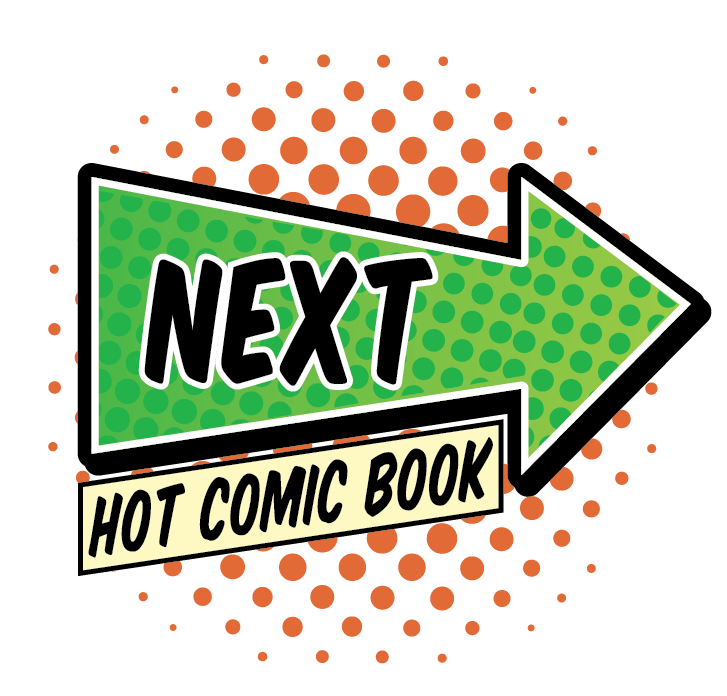 Why New Mutants 87 is a Hot Comic
2020 MARKET UPDATE: WAIT... WHAT? NEW MUTANTS 87 IS WHERE?!
Cable is dying. There are no good grades on this book, it's a bloodbath.
If you thought New Mutants #87 was going to be the next New Mutants 98, then unfortunately it's not meant to be.
IF YOU BOUGHT MY RECOMMENDED GRADE LAST YEAR:
Here's the bottom line.
CGC 9.8 2018 $390
LAST SALE $315
PERCENT CHANGE -20%
2019 MARKET UPDATE: SPIDER-TITLES TAKING OVER THE LIMELIGHT
Rumor of the demise of this comic book has been rumbling for a decade, as observers believe it is way too common to be selling for such high prices.
Same as #98, first Deadpool. This year, though, Mutants have struggled as Spider-titles and X-Men comics have led the way.
15 percent down isn't a disaster, unless you could have taken that $540 and put it into a book which has posted big gains since last year instead!
It's hard to know what could happen in the Marvel Cinematic Universe to kick this back up again. If you have one, then it might be time to take the hit.
If this trend continues, then this will drop out of next year's Hot 100.
Recent sales:
CGC 9.8 $460

CGC 9.6 $200

CGC 9.4 $150

CGC 9.2 $94

CGC 9.0 $83

CGC 8.0 $71
2018 MARKET UPDATE: CABLE STILL HASN'T CLOSED THE GAP ON DEADPOOL
Prices of this 1990 book are back on the rise, with his movie appearance coming up in the next few months.
You're still looking at a big price gap between New Mutants #98 and this book. The gap has closed to around $230. Whether Cable is ever as big a deal remains to be seen.
Recent sales show prices increased about 10 percent last year:
CGC 9.8 $540

CGC 9.6 $265

CGC 9.4 $210

CGC 9.2 $190

CGC 9.0 $175

CGC 8.0 $165
2017 MARKET UPDATE:
We wrongly predicted that Cable would be as hot as Deadpool by Christmas 2016. In fact, that's not FAR from the truth, as both were as cold as Rudolph's nutsack once the movie had come and gone.
Both books are massive fallers on this year's Hot 100. But both are showing recent signs of life, and we predict that both will be bouncing around at the top of the list, again, when the second movie is released.
CGC 9.8 $505

CGC 9.6 $250

CGC 9.4 $310

CGC 9.2 $120

CGC 9.0 $160

CGC 8.0 $120

Deadpool is red hot right now, as you'd expect, with the movie still in theaters and copies of New Mutants #98 (also on the Hot 100) changing hands faster than any other book on the planet.
Cable's first appearance as a baby in Uncanny X-Men #201 is not super-valuable, but still hot property relative to other issues of the era.
But the real money is piling into New Mutants #87. The cherry-red cover is vulnerable to showing wear, so finding super-high grade copies is tough. Stick to CGC 9.8 with white pages.
This book has doubled in price in two years, largely because Cable has been confirmed as co-star in the Deadpool sequel. We still see plenty of upside.
What to Invest In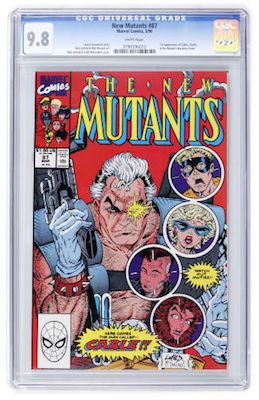 New Mutants #87 is closing the gap on #98. The 1st Cable appearance is now $600+ in CGC 9.8. Click to buy a copy from eBay