Hot Comics 2021 #66: Moon Knight 1 (1980)
UP 19 PLACES FROM LAST YEAR!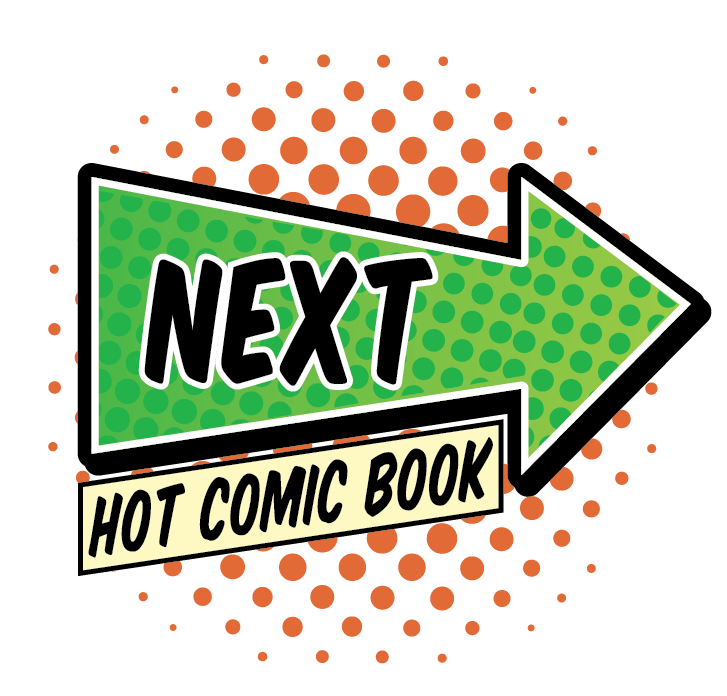 CLICK TO SEE THE NEXT HOT COMIC BOOK!
Why Moon Knight 1  is a Hot Comic
2021 MARKET REPORT: 89 PERCENT RETURN ON INVESTMENT SINCE 2020!
I'm feeling pretty pleased with myself for tipping this book last year.
The most recent sale of $552 represents nearly 90 percent increase on the 2020 average sale!
CGC 9.6 almost doubled too.
Recent sales:
9.8 $552
9.6 $208
9.4 $120
9.2 $80
9.0 $90
IF YOU BOUGHT MY RECOMMENDED GRADE LAST YEAR:
Here's the bottom line.
CGC 9.8 2020 $291
LAST SALE $552
PERCENT CHANGE +89% !!
With his first appearance in Werewolf by Night 32 red-hot (and high up the 100 Hot Comics list), it was only a matter of time before speculators piled in to cheaper books in the hope of making some easy profits.
There is a ton of interest in this cool character. One book that ALMOST made the list was Marvel Spotlight 28, but this book edged it out for two reasons.
One, it's more affordable, and two, prices are up in more grades on Moon Knight 1 than MSL28.
We'd ideally feature both as individual pages, but there were loads of other candidates. Without expanding the Hot 100 to more pages, we felt we had to make a call on this, so you are advised to buy Moon Knight 1.
If you can afford MSL28 as well, then add a CGC 9.4 to your portfolio.
What to Invest In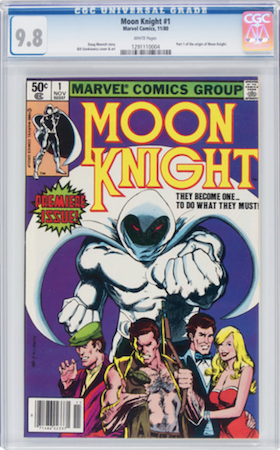 For a common book like Moon Knight 1 (1980), you need to insist on CGC 9.8 with white pages. Click to buy a copy

There is really only one grade worth buying in this book, CGC 9.8.
This Moon Knight comic is SO common. We bought a collection recently with the run included. When it arrived, there were 21 copies of Moon Knight 1!
Don't let your standards slip.
9.8 $280
9.6 $85
9.4 $90(!)
9.2 $50
9.0 $55(!!)
8.5 $50(!!)
8.0 $55(!!!!)
7.5 $35
7.0 $60 (OMG)
You see how serious price compression can get on an easy-to-find book from this era.
Somebody hung out a 7.0 at $60 and some poor sap paid it. They will NEVER recoup that investment.
Once the Moon Knight TV series on Disney+ is given a release date, expect your faith in this book to be repaid.
Have this book? Click to appraise its value NOW!
Related Pages on Sell My Comic Books
Werewolf by Night 32 on the 100 Hot Comics list

Most valuable comic books of the Copper Age (1980s)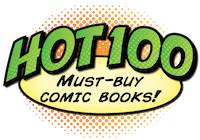 Click to return to the Hot 100 Investment Comic Books menu
Go from Moon Knight 1 to the 100 Hot Comics menu
Sell My Comic Books is the creator and home of the 100 Hot Comics list!