100 Hot Comics #12:
Tomb of Dracula 10
1st Blade the Vampire Slayer
UP 2 PLACES FROM LAST YEAR
NOTE: We use eBay to provide references to live prices of comic books. Clicking a text link or image marked 'Check live prices' will take you to eBay.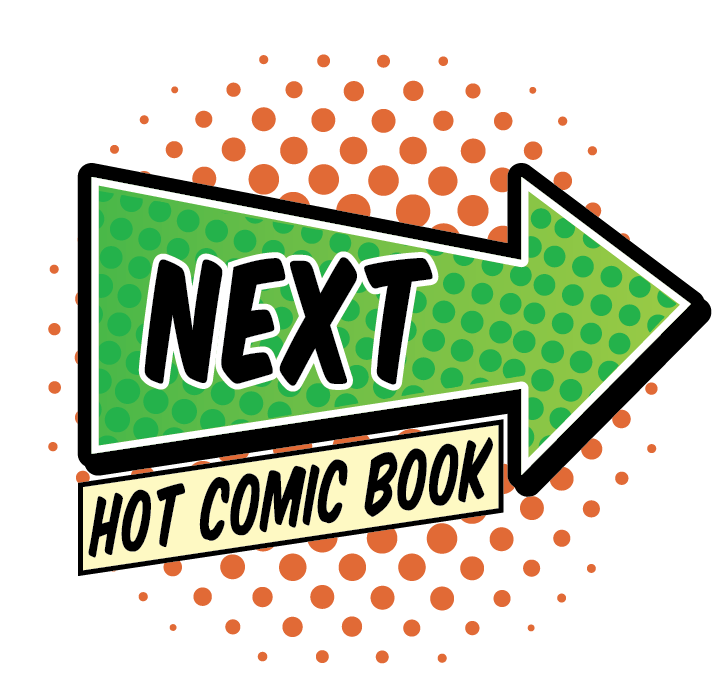 Why Tomb of Dracula #10 is a Hot Comic
2020 MARKET UPDATE: BLADE MOVIE REBOOT CONFIRMED, BOOK CLIMBS AGAIN!
No smoke without fire in the leaky Marvel Studios, as Blade the Vampire Slayer gets the long-expected movie reboot that speculators have been banking on.
IF YOU BOUGHT MY RECOMMENDED GRADE LAST YEAR:
Here's the bottom line.
CGC 9.4 2019 $2,422
LAST SALE $2,780
PERCENT CHANGE +15%
Some pretty robust prices have been seen in all grades above 6.0:
9.8 $15,000
9.6 $5,044
9.4 $2,780
9.2 $2,000
9.0 $1,577
8.5 $1,100
8.0 $785
7.5 $900(!)
7.0 $746
6.5 $599
6.0 $700(!!!)
5.5 $565
5.0 $455
4.5 $490
4.0 $475
3.5 $490(!!)
3.0 $390
2.5 $360
2.0 $310
2019 MARKET UPDATE: BLOODLETTING BEGINS
I just used that headline because it was ironic. I don't see TOD #10 slowing down too much, but there are too many books above it for Blade to keep his place in the top 10.
A 30 percent increase is not too shabby, but interest in this book has wavered a bit. It has plenty of competition from other Bronze keys, even horror ones like Werewolf by Night #32.
My gut tells me that this issue has run its course for now. I would be tempted to sell if you took my advice anytime in the past two years.
2018 MARKET UPDATE: TAKING A BITE OUT OF THE COMPETITION!
TOD #10 has moved yet higher on the 100 Hot Comics list this year, thanks to strong sales in most grades above VF.
We tipped you to buy a 9.4 back in 2016. That book has appreciated more than $500 since, and it remains our pick of the grades.
A crisp 9.6 would also be a great investment. Prices on 9.8s are steady.
Lower down, there has been strong performance in many grades.
CGC 9.8: $3,800
CGC 9.6 $2,175
CGC 9.4 $1,300
CGC 9.2 $800
CGC 9.0 $650
CGC 8.5 $515
CGC 6.0 $300
CGC 4.0 $160
2017 MARKET UPDATE:
Long regarded as one of THE keys of the most valuable Bronze Age comic books, nevertheless TOD #10 has increased dramatically in value in the past 12 months.
There is no concrete movie speculation driving this. Merely the feeling that while other Bronze keys have jumped lately, this one has become under-valued. Not anymore, as these prices demonstrate...
CGC 9.8: $4,000
CGC 9.6 $1,550
CGC 9.4 $1,200
CGC 9.2 $700
CGC 9.0 $1,010 (!!)
CGC 8.5 $460
CGC 6.0 $270
CGC 4.0 $170
Blade the Vampire Slayer has already enjoyed his 15 minutes of fame in a series of movies, the first released in 1998, with two sequels following.
They did decently, but it was clear that Marvel would have handled the character very differently. The Blade of the movies was almost a silent character when compared to the comic book hero.
Reports in 2011 that Marvel Studios reclaimed the rights to Blade have led to a flurry of rumor about a new Blade reboot, perhaps blending Blade the Vampire Slayer into the rest of the Marvel Cinematic Universe, which as usual has driven prices upwards again. A script apparently already exists...
What to Invest In
While a CGC 9.8 of Tomb of Dracula #10 would be desirable, it's too expensive for many people. Buy a clean CGC 9.4. Click to find yours!
Have this book? Click to appraise its value NOW!

Related Pages on Sell My Comic Books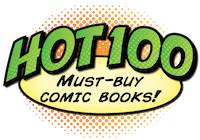 Click to return to the Hot 100 Investment Comic Books menu
Go from Tomb of Dracula 10 to the 100 Hot Comics menu