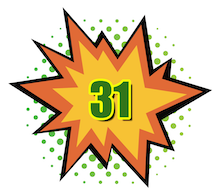 NEW ENTRY!

 100 Hot Comics #31: Omega Men 3, 1st Lobo
100 Hot Comics: Omega Men #3, 1st Lobo. Click to buy a copy from Goldin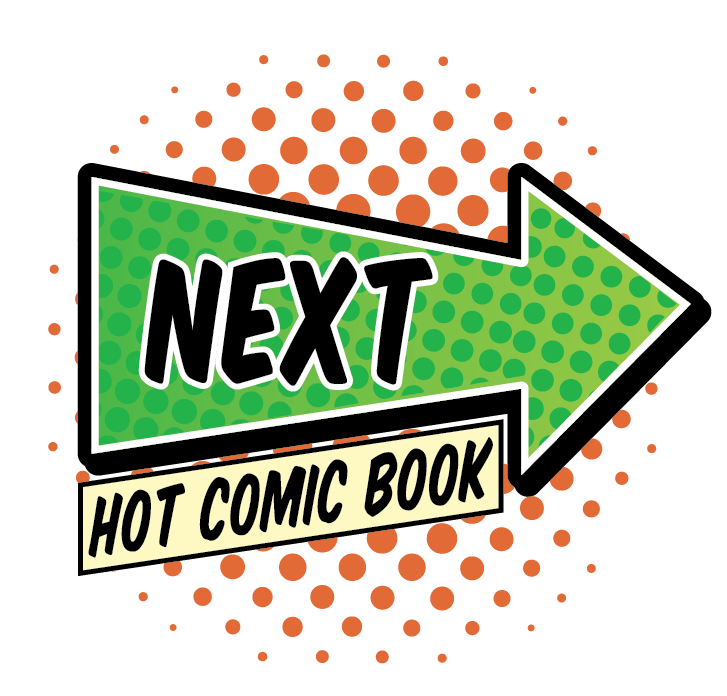 CLICK TO SEE THE NEXT HOT COMIC BOOK!
Why Omega Men 3 is a Hot Comic
Despite being one of the most ridiculous anti-heroes ever (which never stopped Deadpool from being successful!), Lobo has a cult following.
Rumor about movies or shows involving Lobo have been around for years. It took a post-Covid dive in speculative books for this one to appear on my radar, and it will be interesting to see whether Omega Men 3 can sustain interest if, as I strongly suspect, rumor proves to be unfounded.
Can anybody shake up the DCU and actually get movies made? Time will tell, I guess.
What to Invest In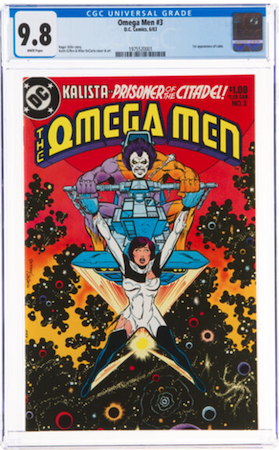 Omega Men 3 is a Copper Age book and should only be bought in CGC 9.8 with white pages. Click to buy from Goldin
There is only one rule for books published since 1980. ONLY buy CGC 9.8s with white pages.
With nearly 2,700 copies graded by CGC in 9.8 alone, you should be spoiled for choice. It's a fairly affordable gamble too, as prices below demonstrate.
9.8 $335
9.6 $165
9.4 $125
9.2 $130
9.0 $80
Have this book? Click to appraise its value NOW!
Click Here to Get Your Free Appraisal or Consign Your Books to Auction!
Related Pages on Sell My Comic Books
Most Valuable Comic Books of the Copper Age (1980s)
Other DC Comics Characters in Omega Men 3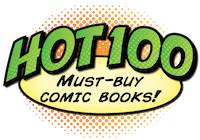 Click to return to the Hot 100 Investment Comic Books menu
Go from Omega Men 3 to the 100 Hot Comics menu
Sell My Comic Books is the creator and home of the 100 Hot Comics list!