Hot Comics #11:
Amazing Fantasy 15, 1st Spider-Man
DOWN 1 PLACE FROM LAST YEAR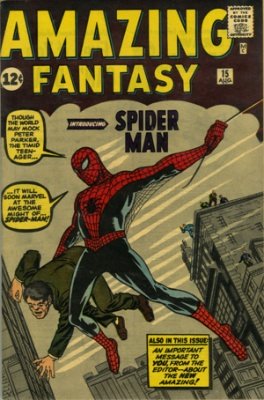 100 Hot Comics: Amazing Fantasy 15, 1st Spider-Man. Click to buy a copy from Goldin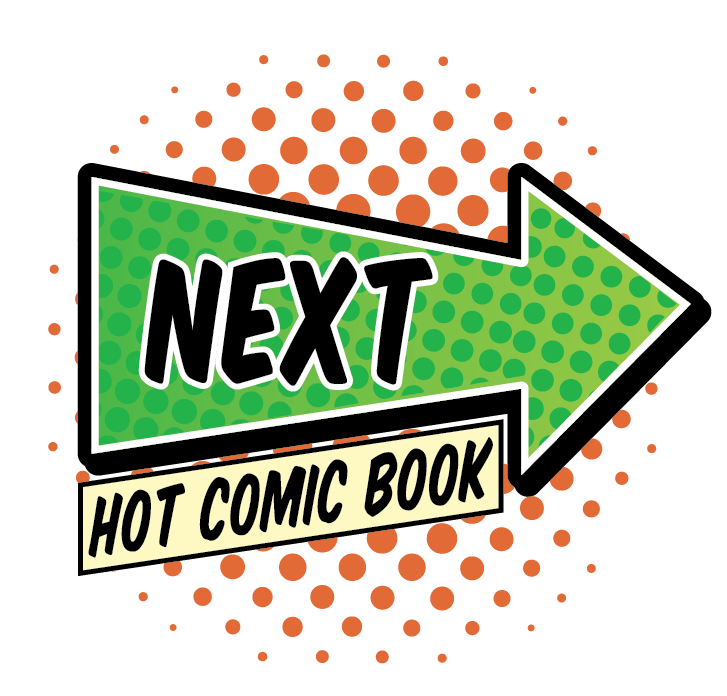 CLICK TO GET YOUR HOT 100 BONUSES!
Why Amazing Fantasy 15 is a Hot Comic
2023 MARKET REPORT: MONSTER SALES STILL HAPPENING, BUT PRICES COMING OFF HIGHS
Arguably the market was running too hot on this book in middle grades. Seven figures for a CGC 6.5 seems crazy.
There are still very solid half-million dollar plus sales in higher grades.
This is still one of the hottest books of all time.
2022 MARKET REPORT: PARTY LIKE IT'S 2029
What? $3,600,000 for an AF#15? Well, it's true folks. Back in September 2021 somebody actually paid over $3.5m for a Silver Age book.
That's a pretty special moment for the hobby. What's more unbelievable is that the record wasn't set by Action Comics #1 or Detective Comics #27. Could it be that Spider-Man's appeal is greater than Batman's or Superman's?
The trickle-down effect saw lots of upper mid-grade books set new records too. Over $700K for an 8.5! Over $500K for an 8.0!
That cascaded down to lower grades. The new entry point for a 0.5 is well into five figures!
When is the right time to sell? It's hard to argue against the conclusion that this book is suffering from inflation. If you choose to hold, then be prepared to hold for a very long time.
Recent sales:
9.6 $3,600,000




8.5 $707,250



8.0 $560,000

7.0 $252,000




6.0 $84,000



5.5 $132,000
5.0 $78,000
4.5 $69,000
4.0 $72,000
3.5 $45,000
3.0 $43,200
2.5 $42,300
2.0 $38,400
1.8 $28,800
1.5 $20,400
1.0 $29,000(!!)
0.5 $17,400
2021 MARKET UPDATE: MONEY RETURNING TO AF#15
The eye-catching sale of a CGC 9.4 for $795,000 doesn't tell the whole story of this book in 2020.
Money has rushed into collectibles, pushing up prices across many industries, as the coronavirus' impact on comic books has shown.
A year ago, AF#15 was looking over-valued, and prices were softening.
Now, some prices have returned to close to pre-pandemic levels. Others are still off (notably mid-grade like 5.5 through 6.5).
VG and lower are looking stronger. But the days of double-digit growth being taken for granted on this book seem to be over, for now at least.
$8,500 is a scarily high CGC 0.5 price of entry on this book.
Recent sales:
9.4 $795,000




8.0 $177,000




7.0 $110,000



6.5 $7,200
6.0 $56,865
5.5 $40,500
5.0 $33,600
4.5 $38,400(!!!)
4.0 $22,800
3.5 $20,900
3.0 $23,500(!!)
2.5 $14,800
2.0 $13,600
1.8 $12,500
1.5 $12,000
1.0 $10,100
0.5 $8,500
IF YOU BOUGHT MY RECOMMENDED GRADE LAST YEAR:
Here's the bottom line.
CGC 3.5 2020 $19,373
LAST SALE $20,900
PERCENT CHANGE +7%
2020 MARKET UPDATE: A SPECIAL CASE WHICH REQUIRES SPECIAL THINKING
The days when any copy of AF#15 would set a new record are long over. Copies below 7.0 are in a state of flux.
While owning the first appearance of Spider-Man is on everybody's grail list, there are plenty, PLENTY in the market to meet demand.
One good, or bad, sale in a grade makes a big difference to the percentage bottom line.
This book will sell. In any grade. Whether or not it is a great investment depends on how much you paid for yours, and how patient you are.
Long-term, we see Amazing Fantasy 15 being a solid hold. Some sales this year set new records. Other grades saw softening prices. A huge 9.2 sale is this year's highlight.
Recent sales:
9.2 $598,000

7.5 $120,000 (vs. $134,500)

7.0 $114,000
6.5 $85,000 (vs. $65,800)
6.0 $57,600
5.5 $39,600
5.0 $38,400
4.5 $37,500 (vs. $28,900)
4.0 $22,800
3.5 $18,600
3.0 $16,200
2.5 $14,000
2.0 $12,600
1.8 $13,000
1.5 $8,700 (vs. $10,800)
1.0 $9,000
0.5 $5,520
2019 MARKET UPDATE: HOW DO YOU DEFINE HOTNESS?
There will never be a shortage of people who want to own the first appearance of Spider-Man. I'm not questioning Amazing Fantasy 15 a place on the 100 Hot Comics, it will probably never be relegated.
Copies on the market sell. Period. That means hotness in my book.
HOWEVER! It has truly fallen in the "Ash hotness barometer" stakes. Gains are limited, smaller. It feels less urgent than in the past.
I am not dealing with Stan Lee autograph signature series books -- those are a whole different ball game -- but here are recent sales with a few notes.
CGC 7.5 $134,500 (vs. $140,000)

CGC 7.0 $114,000
CGC 6.5 $65,800 (vs. $65,000)
CGC 6.0 $63,600 (vs $47,800 !)
CGC 5.0 $40,800
CGC 4.5 $28,906
CGC 3.0 $18,800 (vs. $16,700)
CGC 2.0 $15,000 (vs. $11,250)
CGC 1.5 $10,800
CGC 1.0 $7,500
CGC 0.5 $9,900 (!!)
CGC 0.5 INCOMPLETE! $7,800
2018 MARKET UPDATE: THE KING RETAINS HIS WEBBY CROWN!
Here are some incredible reasons why Amazing Fantasy 15 is not going anywhere. It is truly the Bitcoin of comic book investing -- not so much in the lowest grades, but above 5.0 for sure.
CGC 9.4 $705,000 (vs. $454,000 in 2016!)
CGC 7.5 $140,000 (vs. $82,500 a year ago!)
CGC 6.5 $65,000
CGC 6.0 $47,800
CGC 5.0 $35,800
CGC 4.5 $27,500
CGC 3.0 $16,700
CGC 2.0 $11,250
CGC 1.5 $9,800
CGC 1.0 $7,200
CGC 0.5 $5,000
CGC 0.5 INCOMPLETE! $7,350 <<-- Yeah, really
What we've seen towards the tail end of 2017 and early part of 2018: some of the heat went out of the lower mid-grade market. At one point, CGC 4.0 through 5.0 were nuts.
CGC 4.0 high for 2017 was $35,000. Yet the highest 4.5 sale was $27,500. Even nuttier was a sale of $57,000 in CGC 5.0 -- compare that to the last sale of just $36,000. You'd be mad if you paid $20K more.
As stated last year, 0.5 grades are static. They are not attractive to investors; there are many of these super-low grade books on the market; prices of CGC 0.5 copies have not moved significantly for years now.
0.5s are the closest thing to a bad investment in AF15 as you can get.
But in general, Spider-Man's first appearance is red hot.
2017 report:
It was impossible NOT to make Amazing Fantasy 15 the world's hottest comic this year.
There are SO MANY record sales in all kinds of grades, it's hard to know what to focus on.
Let's just say, if you've been waiting to invest in this comic book, then you're losing time and profit opportunity. It shows no signs of slowing down!
CGC 7.5: $82,500
CGC 6.0 $41,550
CGC 5.0 $29,500
CGC 4.5 $26,000
CGC 3.0 $12,000
CGC 2.0 $10,500
CGC 1.5 $8,600
CGC 1.0 $6,500
CGC 0.5 $5,250
CGC 0.5 INCOMPLETE! $6,500 <<-- Yeah, really

There is no hotter comic book series than Amazing Spider-Man. It's the world's most collected comic book run, with some of the classic stories of the Marvel era.
It won't surprise you, then, to find several issues on the Hot 100 list:
The book which began it all, AF15, is getting unaffordable for many collectors.
Marvel chipping is hard to avoid on this issue, especially in lower grades. Try to find a VG-ish copy with minimal chipping and good eye appeal from the front.
Click Here to Get Your Free Appraisal or Consign Your Books to Auction!
What to Invest In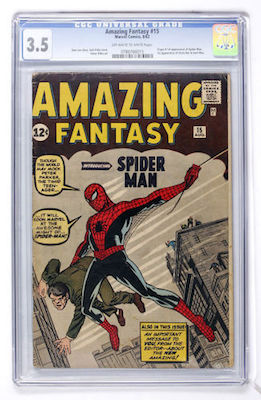 You can only be so picky when buying lower grade copies of Amazing Fantasy #15. Try to find a copy with minimal damage to the front. Click to invest on Goldin
Reprints of Amazing Fantasy #15
This landmark book has been reprinted more than once. If you have one of the reprints, then unfortunately it's not got a huge value.
Amazing Fantasy 15 REPRINT: Marvel Milestone Edition, limited value
Amazing Fantasy 15 REPRINT: Marvel Spider-Man Collectible Series Edition, limited value