Hot Comics #1:
Amazing Fantasy #15, 1st Spider-Man
UP FROM #5 LAST YEAR

IT'S THE HOTTEST COMIC BOOK
IN THE WORLD!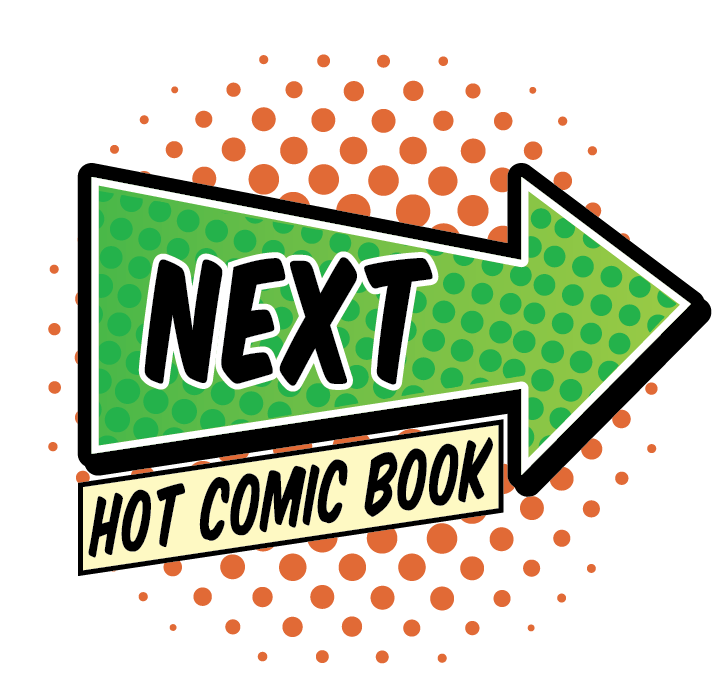 CLICK TO GET YOUR HOT 100 BONUSES!
Why Amazing Fantasy #15 is a Hot Comic
2017 MARKET UPDATE:
It was impossible NOT to make AF#15 the world's hottest comic this year.
There are SO MANY record sales in all kinds of grades, it's hard to know what to focus on.
Let's just say, if you've been waiting to invest in this comic book, then you're losing time and profit opportunity. It shows no signs of slowing down!
CGC 7.5: $82,500
CGC 6.0 $41,550
CGC 5.0 $29,500
CGC 4.5 $26,000
CGC 3.0 $12,000
CGC 2.0 $10,500
CGC 1.5 $8,600
CGC 1.0 $6,500
CGC 0.5 $5,250
CGC 0.5 INCOMPLETE! $6,500 <<-- Yeah, really

There is no hotter comic book series than Amazing Spider-Man. It's the world's most collected comic book run, with some of the classic stories of the Marvel era.
It won't surprise you, then, to find several issues on the Hot 100 list:
The book which began it all, AF15, is getting unaffordable for many collectors.
Marvel chipping is hard to avoid on this issue, especially in lower grades. Try to find a VG-ish copy with minimal chipping and good eye appeal from the front.
What to Invest In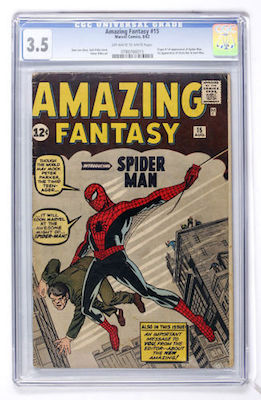 You can only be so picky when buying lower grade copies of Amazing Fantasy #15. Try to find a copy with minimal damage to the front. Click to invest
Reprints of Amazing Fantasy #15
This landmark book has been reprinted more than once. If you have one of the reprints, then unfortunately it's not got a huge value.
Have this book? Click to appraise its value NOW!
Related Pages on Sell My Comic Books
Most Valuable Comic Books of the Silver Age (1960s)
Amazing Spider-Man Comic Price Guide
Amazing Fantasy #15: Origin and 1st Appearance of Spider-Man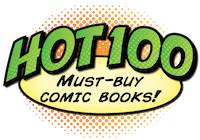 Click to return to the Hot 100 Investment Comic Books menu
Go from Amazing Fantasy #15 to the 100 Hot Comics menu
Want to sell, appraise or buy comics online? Start here!