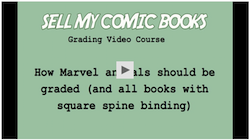 Learn how to tell the grade of comics from images on eBay or other sites. Essential skill!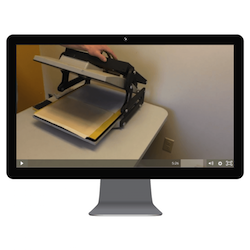 Max out EVERY book and make 2x to 10x your money when you sell!
PROGRAM 3: 1000-Book Dealer Master List of Key Issues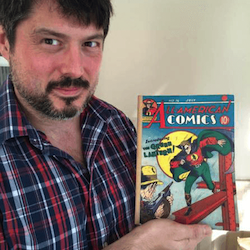 We share our TOP SECRET LIST of 1,000+ key issues. We give you literally hundreds of profit opportunities!
Testimonials for Our Courses

"I strongly recommend going with the videos that SMCB has put out due to the fact that there is more content included, lots of good information and the price is unbeatable."
Read the full review here!
Sebastian C, Comic Pressers Guild on Google+
"You can tell that they like comic books. They're passionate about the stuff that they do. I think it will be a [video] series well worth purchasing."
See the video review here!
Mike Dachuk

"I took your course this week on Pressing and Dry Cleaning. Very informative and well covered!"
Matt S.
Fantastic Course and Great Guys. Well worth the money. Pressing without color touch, trimming or tear sealing is definitely not restoration. Great Hobby! Thanks Ash!
Steven St. Louis via Facebook

"It was great way more than I expected very informative"
Eric
"I want to thank you and Sean for putting it together. I really feel as if I learned a skill along side the two of you and all of your experience."
David P.
"Thanks for the comic grading course it has been very informative and helpful."
Martin M.
"I just finished watching your [Master List webinar] video... very good video! Im now looking at some of the comics you mentioned in the video. Looking forward to using the rest of the information."
John L.
"I'm enjoying the [grading] course. You've now inspired me to become an investor/flipper."
David M.