Chew #1, 1st in Series
DROPPED OUT OF THE LIST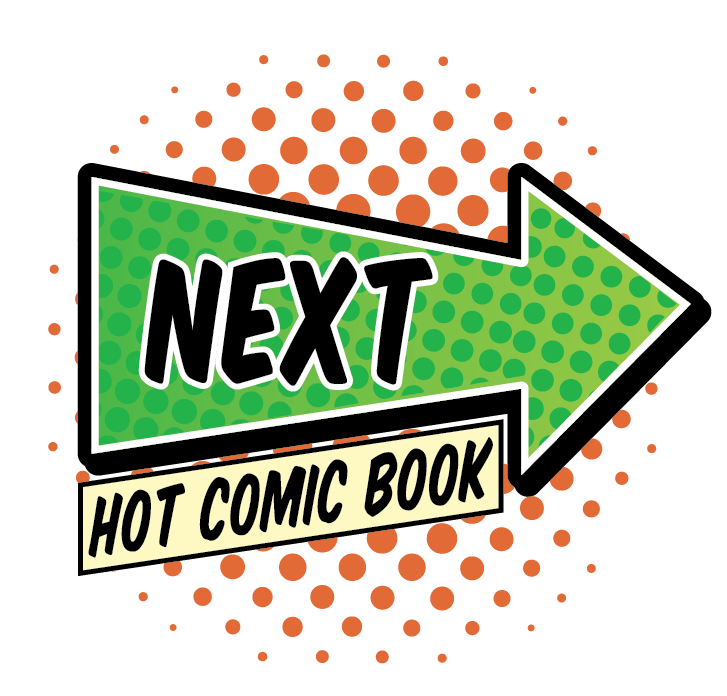 CLICK TO SEE THE NEXT HOT COMIC BOOK!
Why Chew #1 is a Hot Comic
2018 MARKET UPDATE: BITE OFF MORE THAN YOU CAN CHEW
The last year has seen solid gains on most grades for this book. It's still cheap enough to gamble on the TV series coming out.
One CGC 9.9 sale was disappointing, but the other prices are showing improvement, especially CGC 9.8, which is up over 30 percent.
CGC 9.9 $890
CGC 9.8 $450

CGC 9.6 $210

CGC 9.4 $220 (!!)

CGC 9.2 $175
2017 MARKET UPDATE:
The world has gone to sleep on Chew #1. I don't know why it's died down, but where there are sales, they tend to be a fraction off last year's prices. Maybe buyers are waiting for the big TV announcements to continue...
It's a relatively cheap gamble at 9.8. Buy and hold.
CGC 9.9 $1,000
CGC 9.8 $355

CGC 9.6 $250

CGC 9.4 $230

CGC 9.2 $200
Once again, it's a TV series that is driving the value of a comic book. As the Walking Dead has proven, a common-as-dirt series of modern comic books can fetch serious money. Chew has the potential to match it.
Walking Dead #1 is also on the Hot 100 list.
Just to prove that supply and demand are not exclusively responsible for values, here is a modern book that is pretty common, yet prices are rising.
There are even a few CGC 9.9s and a 10.0 floating around out there, if you can find them.
Surprisingly a 9.9 is only about $1,000 at the time of writing, while a 9.8 is about $400. I'd push the boat out if you can afford it. (I doubt whether the 10.0 will come back to market anytime soon...)
What to Invest In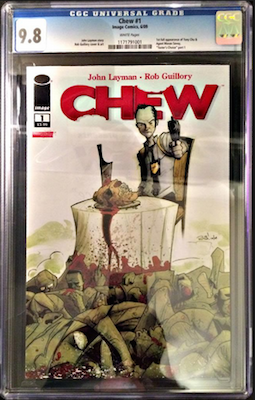 As with all modern books, Chew #1 is best collected in CGC 9.8 or better only. Click to buy a copy from eBay