Hot Comics #4:
Amazing Spider-Man #129, 1st Punisher
UP 2 PLACES FROM LAST YEAR!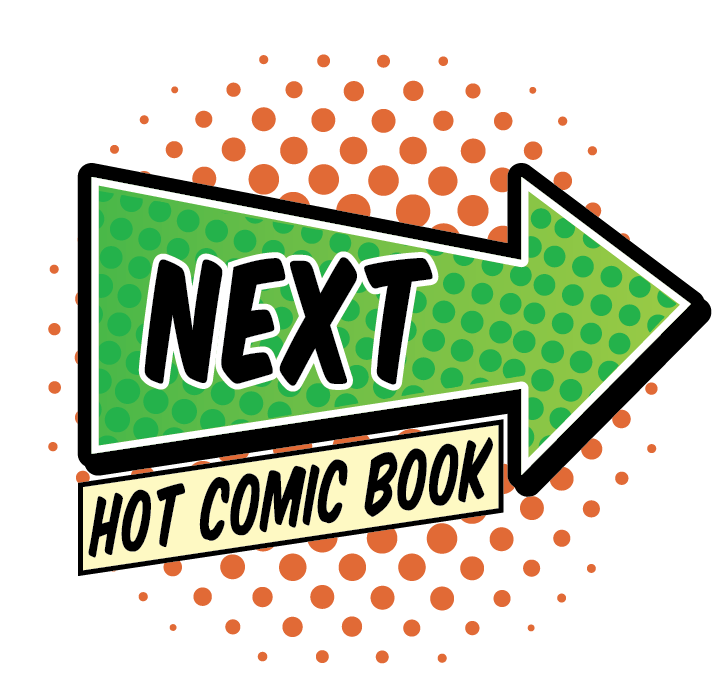 CLICK TO SEE THE NEXT HOT COMIC BOOK!
Why Amazing Spider-Man #129 is a Hot Comic
2017 MARKET UPDATE:
Frank Castle's first appearance has become super-hot, thanks to the Daredevil TV series on Netflix and other Marvel properties being turned into series. He is strongly rumored to be featuring as a supporting character in one or more of them.
Prices have approached new records for many grades.
CGC 9.8: $10,000
CGC 9.4 $2,400
CGC 9.2 $1,900
CGC 9.0 $1,450
CGC 7.5 $800
CGC 6.0 $550
CGC 4.0 $440
Pretty much anything featuring The Punisher is smoking hot property right now. He's expected to cross over into the Marvel TV series Daredevil, Jessica Jones and others.
No book is hotter than his first appearance, of course, though we would also recommend a couple of other books (two out of three didn't quite make the Hot 100 cut this time around):
Amazing Spider-Man #135 (2nd appearance)
Marvel Preview #2 (Punisher origin) on the Hot 100
Giant-Size Spider-Man #4 (Spider-Man vs Punisher, rare in high grade)
There are a lot of copies of ASM #129 around. However, it is seldom offered in CGC 9.8.
Not everybody can afford such an investment, but we suggest that if you can, look for an example with white pages and nice centering, and hang onto it.
What to Invest In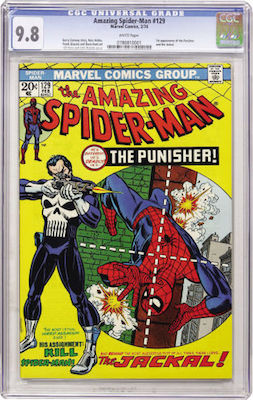 We recommend pushing the boat out for an Amazing Spider-Man #129 in CGC 9.8 with white pages. This is a tough book in this grade. Click to buy a copy
Have this book? Click to appraise its value NOW!
Related Pages on Sell My Comic Books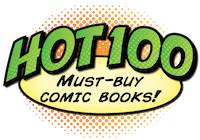 Click to return to the Hot 100 Investment Comic Books menu
Go from Amazing Spider-Man #129 to the 100 Hot Comics menu
Want to sell, appraise or buy comics online? Start here!