100 Hot Comics #79: Darth Vader Comics 3, 1st Doctor Aphra
DOWN 7 PLACES FROM LAST YEAR
100 Hot Comics: Darth Vader Comics 3, 1st Doctor Aphra. Click to order a copy from Goldin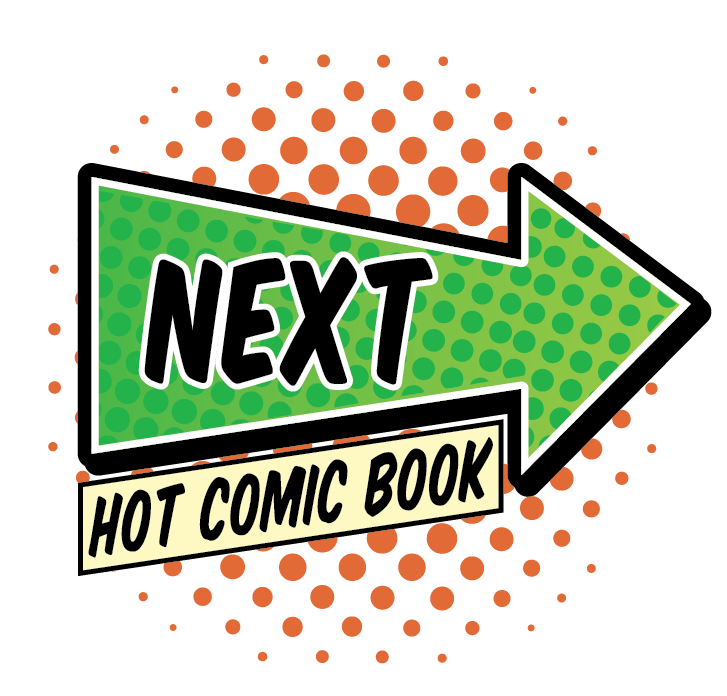 CLICK TO SEE THE NEXT HOT COMIC BOOK!
Why Darth Vader Comics 3 (2015) is a Hot Comic
2023 MARKET UPDATE: TRACKING SIDEWAYS
No real news is not necessarily bad news because so many modern keys have been slammed.
This book has still fallen, but nowhere near as far as some. One to hold.
Overlooking the bleeding obvious is something I have been guilty of in the past. This is one example -- a book that somehow never made it on to the Hot 100 list, despite the interest in all things Star Wars since Disney bought Lucasfilm.
Doctor Aphra is a big deal. How big? Big enough to get a spin-off comic book series of her own, and big enough to be talked about as the center of a Disney+ streaming series or big-screen appearance in the Star Wars franchise.
That has rocketed the price of this book, first upwards, then back down again. Prices of this issue have hit the heady heights of $1,275 in the past, and we're nowhere near that value now. So if you've missed the boat, then why is it on the Hot list?
What to Invest In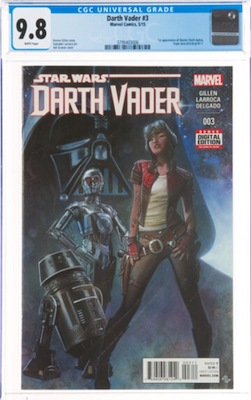 CGC 9.8 is the only grade we recommend for Darth Vader 3. Click to buy a copy from Goldin
It's on the Hot list because sales have shown an uptick, and over time, the price is creeping up, and recently has seen a bit of a spike. Enough to warrant its place this year at least.
I don't keep my finger on the pulse of Star Wars, so I don't know if there was a delay due to the pandemic in the character's on-screen development, but SOMETHING is up.
Recent sales:
9.8 $525
9.6 $260
9.4 $245
9.2 $185
9.0 $170
8.5 $100
It's interesting to me that this modern key has had time to be bought and sold so many times that the market has settled down. So often, you see prices which don't make sense, as FOMO makes people over-pay for a lower grade without doing their homework.
From the sales above, you can see that there is clear daylight between grade levels. Not much difference between 9.4 and 9.6, but if this book does ride the rollercoaster back up again then you will see that gap widen.
Have this book? Click to appraise its value NOW!
Click Here to Get Your Free Appraisal or Consign Your Books to Auction!
Related Pages on Sell My Comic Books
Marvel Star Wars Comics Price Guide
Dark Horse Star Wars Comic Books
Most Valuable Comic Books of the Modern Age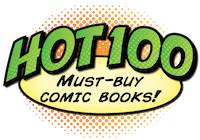 Click to return to the Hot 100 Investment Comic Books menu