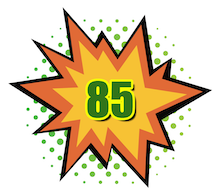 100 Hot Comics #85:
Uncanny X-Men 101, 1st Phoenix
UP 12 PLACES FROM LAST YEAR!
100 Hot Comics: Uncanny X-Men 101, 1st Phoenix. Click to buy at Goldin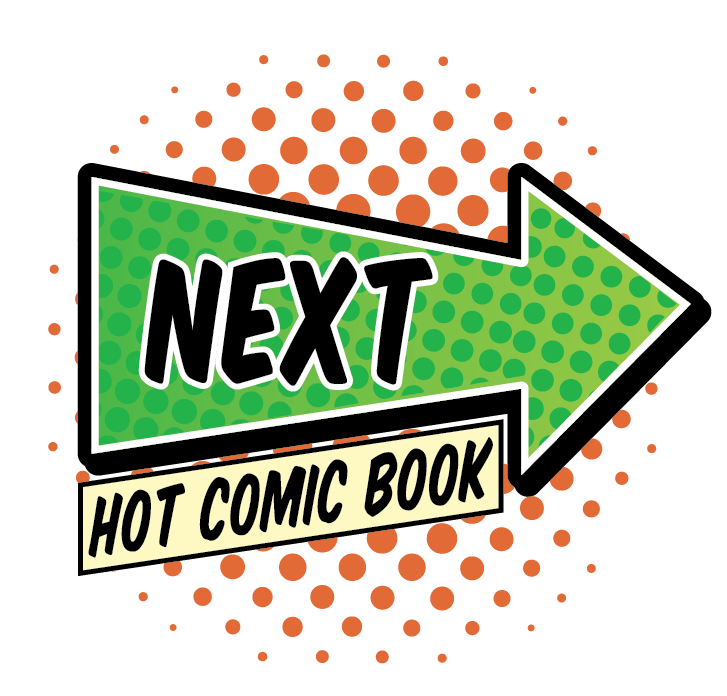 Why Uncanny X-Men 101 is a Hot Comic
2023 MARKET UPDATE: NOBODY CAN DECIDE IF PHOENIX IS HOT OR NOT
One of the few books at this end of the hot list to go UP this year.
We're seeing 2019-level sales, but we aren't seeing huge falls. Which is good.
2022 MARKET UPDATE: PRICES UP 50 PERCENT OVER LAST YEAR, BUT PROFITS BEING TAKEN FAST
Time to cash out of this book, as everybody else seems to be doing that.
Prices are dropping in every grade, from 9.8 down.
Recent sales:
9.8 $6,200
9.6 $3,240
9.4 $1,675
9.2 $1,290
9.0 $780
8.5 $900
8.0 $800
7.5 $650
7.0 $695
6.5 $540
6.0 $490
5.5 $400
5.0 $335
4.5 $370
2021 MARKET UPDATE: WTF?! PHOENIX RISES FROM THE ASHES!
You can't keep a good mutant down, apparently.
I am far from somebody who keeps my finger on the MCU pulse, but SOMETHING must be up. Prices are almost pre-Dark Phoenix movie levels.
Gains have been seen in every grade VF and above.
Recent sales:
CGC 9.8: $4,125

CGC 9.6 $2,280
CGC 9.4 $925

CGC 9.2 $820

CGC 9.0 $745

CGC 8.0 $500
IF YOU BOUGHT MY RECOMMENDED GRADE LAST YEAR:
Here's the bottom line.
CGC 9.6 2020 $1,165
LAST SALE $2,280
PERCENT CHANGE +95%
2020 MARKET UPDATE: ARE YOU SELLING PHOENIX-SHAPED PUMPKINS?
If you're holding Uncanny X-Men 101 this year, then you're in for a MAJOR ouch. CGC 9.8 dropped over $1,000 from 2019. Down nearly 50 percent!
Yes, you did read that correctly.
2019 MARKET UPDATE: CRAZY HOT IN HIGH GRADE!
This is one of the top-performing Bronze Age comic books of the year. You did well if you followed my advice in last year's 100 Hot Comics update.
Timing the top of any market is a tricky business. Just ask people who bought Bitcoin at $20,000 per coin.
I usually say to lock in your profit if you get a chance, and this book is no different. If you're sitting on a 9.6 or 9.8 you bought in the past couple of years, then don't be greedy. It might be time to take your money and run.
If you're considering this book as a potential investment, then I urge caution. The boat looks to have sailed.
2018 MARKET UPDATE: DARK PHOENIX MOVIE DRIVES THIS BOOK HIGHER
Yes, years of speculation were correct. Phoenix is the subject of a 2018 X-Men movie, and her first appearance in XM #101 is hot property.
Uncanny X-Men #129 is now on the Hot List, too, as it follows the movie storyline quite closely, and is well worth a gamble.
It has been for some time really, so if you're already the proud owner of a high-grade copy, hang on to it until the movie is closer. Most high grades have been appreciating 10 to 30 percent since this time last year.
If not, you may have missed the boat. I still see some upside in CGC 9.6 copies, but don't hang around for much longer.
This is not a book to own in lower grades. It's simply too common.
Here are recent sales:
CGC 9.8: $2,600

CGC 9.6 $1,050
CGC 9.4 $700

CGC 9.2 $450

CGC 9.0 $365

CGC 8.0 $300

CGC 6.5 $195 (!!)
2017 MARKET UPDATE:
When I was tipping this book two years ago, a CGC 9.8 copy came up for $1,300. I advised a reader to snap it up. Just a week or so ago, a similar 9.8 sold for $2,100.
Like all Bronze Age key issue comic books, you need to stick to high grade. Still, it's enjoying price bumps in most grades above VF 8.0.
CGC 9.8: $2,100

CGC 9.6 $825
CGC 9.4 $550

CGC 9.2 $340

CGC 9.0 $330

CGC 8.0 $235

CGC 6.5 $90

John Byrne's classic run on the Bronze Age X-Men comic has become legendary.
Jean Grey, who eventually becomes Phoenix, is a truly key member of the super-team and important in all the major storylines.
This is truly deserving of a place in the most valuable Bronze Age comic books, prices in high grades are strongly rising, and it's a must-buy if you are at all optimistic of Marvel reclaiming ownership of the X-Men movie franchise and bringing Phoenix to the big screen.
What to Invest In
In 9.8, Uncanny X-Men #101 is a $2K comic book. We recommend a CGC 9.6 with white pages. Click to buy a copy now at Goldin
Have this book? Click to appraise its value NOW!

Related Pages on Sell My Comic Books
Top 60 Bronze Age Comics by Value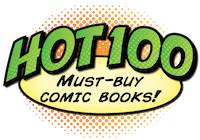 Click to return to the Hot 100 Investment Comic Books menu